Hospices de Beaune Vintage 2022
Vintage 2022 at the Hospices de Beaune estate: a solar and generous year, very well balanced wines in the making
2022 is a solar and generous vintage, showing already beautiful wines thanks to perfect healthy grapes. White wines combine density and balance. Red wines are a fine blend of structure and noble aromas. Very promising!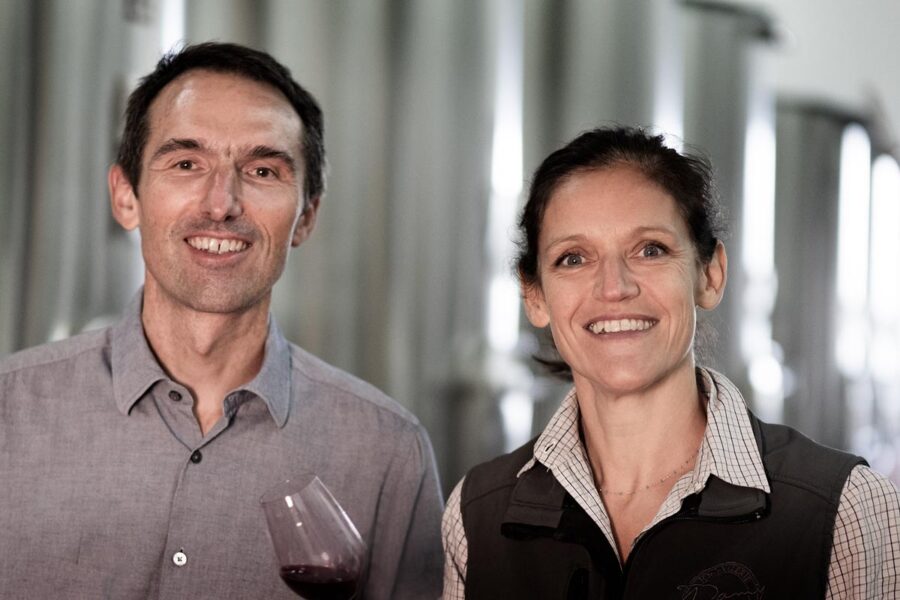 Just like every year, Ludivine Griveau, Hospices de Beaune winemaker welcomes Jean-David Camus from maison Albert Bichot at the end of harvest for a friendly discussion over the past vintage conditions.
She comes back in detail on the key elements of the 2022 vintage: an early vintage right from the start but that took its time eventually to reach maturity. Despite the warmth and the dry hot summer we all remember in Burgundy, some very providential rainfalls at the end of June especially allowed the vines to resist and provide unexpectedly very generous yields.
Her technical expertise and work focus on preserving the acidities during vinifications. As of today, the wines show already a beautiful balance and Ludivine Griveau is really enthusiastic! So are we!!!
Interview #1 – 16th September 2022
Thank you Ludivine for welcoming Albert Bichot at the Hospices de Beaune winery today, 16th of September. Can you please summarize this great 2022 vintage?
It could be long to sum up, but in short we started the cycle at the end of winter with a good level of water. It was an early vintage from the beginning. We feared a bit of frost in April but by the end everything was OK. Then the vineyards continue to grow very gently, softly and regularly, with a good flowering period - very regular. We knew from this time that the yield would be rather generous. We worked in the vineyards to regulate this quantity of grapes : green harvest, disbudding and checking that the repartition of the grapes was ok on each plant.
We finally had a very dry and hot summer. So by the end we feared to have small berries and small volumes of juice. But it's a kind of magic as when we started to harvest we saw finally a very generous amount of grapes and a lot of juice. It is rather unexpected. Don't ask me how or why, I cannot explain! Probably because we had these small rains exactly when we needed: end of june, mid of august, a bit during the harvest which was good for the berries. It was a succession of small events excactly at the right time at the right place. We're very lucky compared to some other wine regions.

When did harvest 2022 start?
We started in Pouilly Fuissé on the 25th of august, then the chardonnay here on the 29th, followed by the pinot noir on the 30th and the last grapes arriving today (16th of September). Quite a long harvest!  

In a solar vintage, challenges could be acidity, high sugar levels and keeping freshness.  When you see the winery with all this attention to details and care, how do you manage all this to make great wines eventually?
The first point was to harvest at the right moment. So we focused on each parcelle. We focused and picked each of the them at the right moment. The tanks around us are all full and I think we have very nice and balanced fruits. The analysis are rather unexpectedly good, with good levels of acidity in such solar conditions. So we work on the tanks for reds or on the press for whites to keep this freshness. It means we play on the lees for the whites, on cold maceration for the reds, to extract the aromas and to work on the acidity of the juice at the very first stage of maceration. And then we'll focus on the fermentation itself, happening now for the extraction. The main point was to focus on the acidity. We don't have a lot of malic acid but luckily we have a lot of tartaric acid, the main acid of wine. So we don't mind too much about the malic acid because the general balance will be good.

It is a generous year in terms of yields but in terms of style and potential, does 2022 compare with some other vintages, even partially ?
That's a good question. It's a bit early to give an opinion. So far because of the very nice level of juice that we have, because of the very nice maturity and the behavior in the tank, this vintage is like 1999 to me. But it's not a definitive idea… It's a nice vintage, with unexpected volumes and balance. Everything is under control ! It's also a good sign for the auction to come, on the 20th of November and I know you won't miss it ! it's very important for me to make great wines, especially in such a fascinating vintage.

Thank you very much Ludivine, we'll meet again in a couple of weeks for a more technical exchange. See you soon!
See you soon Jean-David!
A few pictures from harvest and vinifications of the 2022 vintage at Domaine des Hospices de Beaune
Please note all these pictures are protected by copyright @J.D. Camus/Maison Albert Bichot. Using them without our consent is illegal.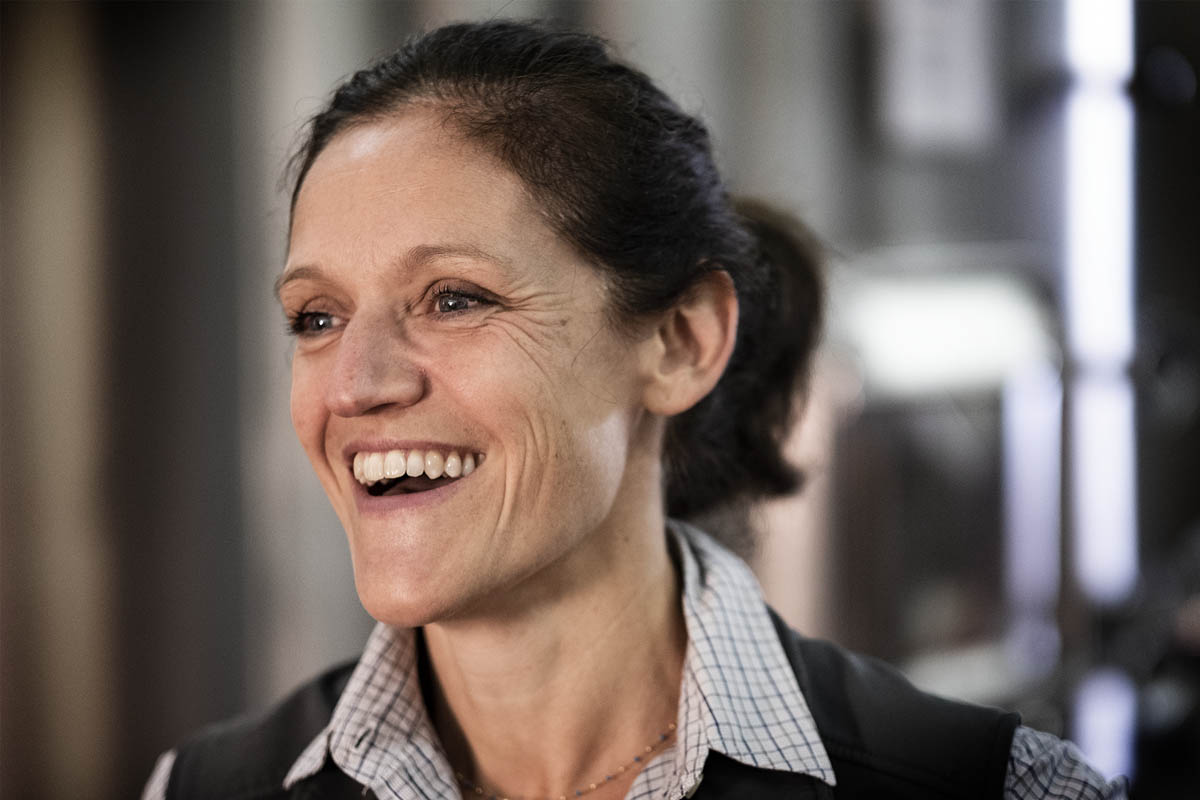 How to buy at the Hospices de Beaune auction with Albert Bichot, from 1 bottle to 1 barrel?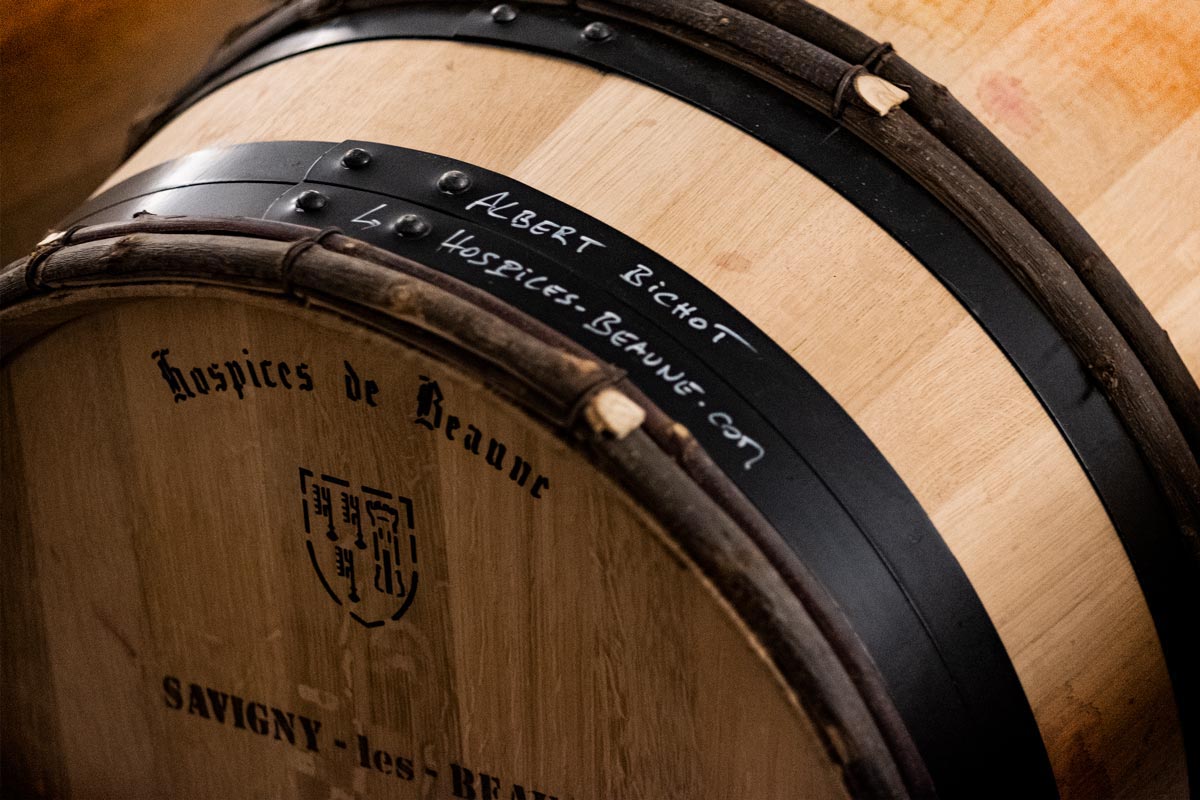 Buy a barrel at the Hospices auction
288 legendary bottles
UNFORGETTABLE EXPERIENCE
50 MYTHICAL WINES
BESPOKE SERVICE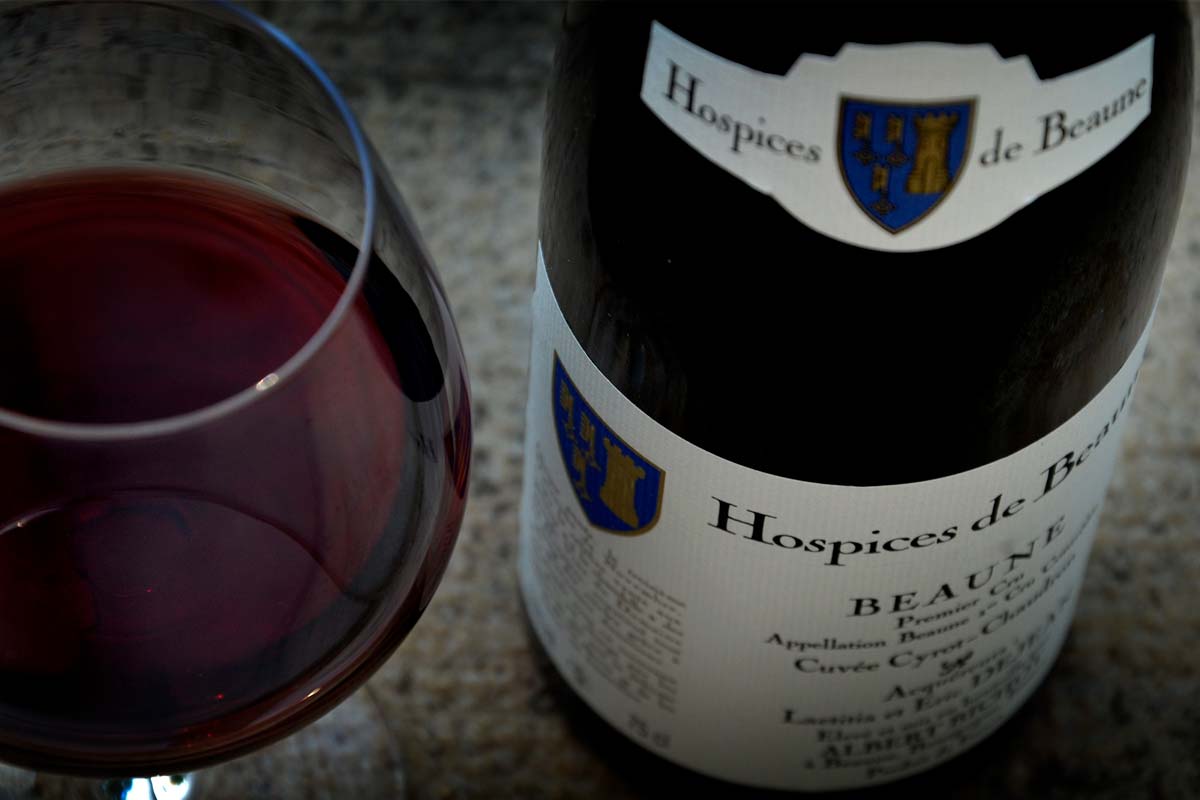 Buy from just 1 bottle at the Hospices de Beaune auction
5 WINES SELECTED BY ALBERT BICHOT.
EN PRIMEUR PURCHASE
Buy online Albert Bichot en primeur wines or Hospices de Beaune back vintages
As the #1 buyer for more than 25 years, we of course have a selection of Hospices de Beaune back vintages immediately available for purchase. Please visit first our online store for a first selection. Some of those wines are is such small quantities that they're not sold online. Please contact us to access our full catalogue. You can even customise the label with your name under certain conditions (minimul of bottles).
With the same principle as the Hospices wines, Albert Bichot releases every year a small selection of our (Domaine) wines en primeur. A fantastic way to secure some very sought-after wines at the best possible price. Shipping takes place 2 years after the vintage. Example: vintage 2022 will be sold until end November 2023 and shipping will take place during fall 2024.