September 2023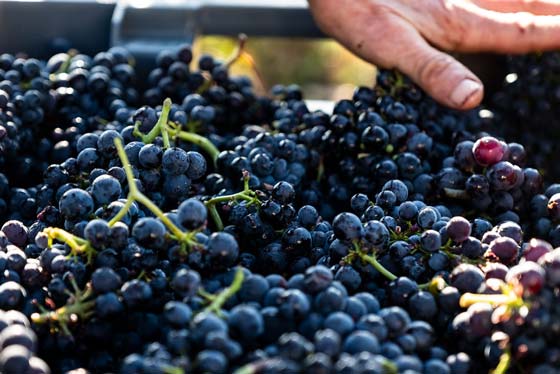 Harvest and vinifications at the Hospices de Beaune estate
Mid October 2023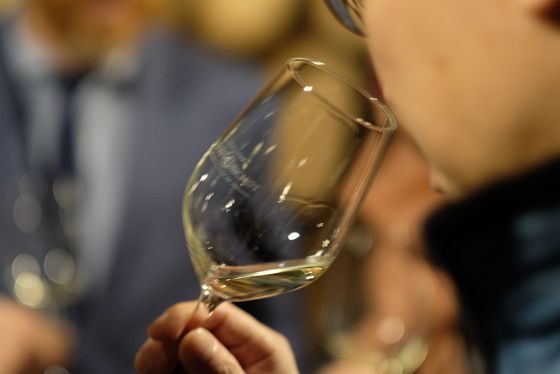 Exclusive selection of the 5 wines proposed for collective online purchase
End October 2023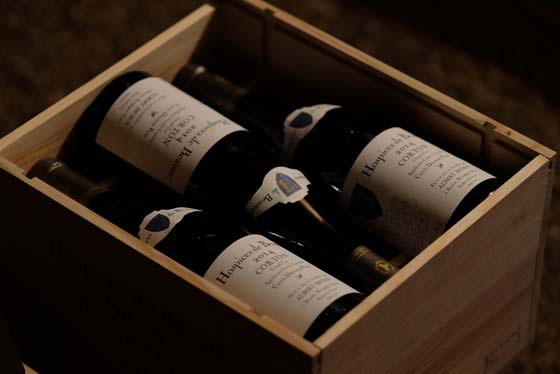 Online store opens. Orders by 1, 3 or multiples of 6 bottles. Deposit 80% of total price
19th Nov. 2023 : AUCTION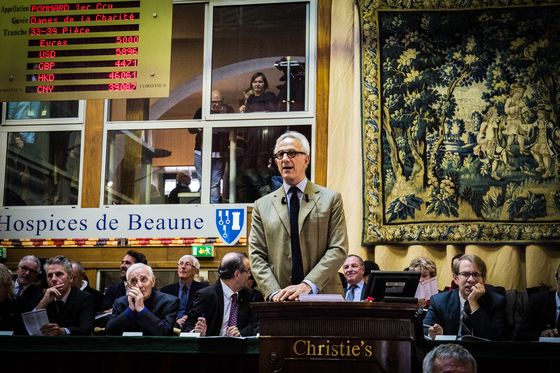 Auction day! Live them in Beaune or online on our social networks
Just after auction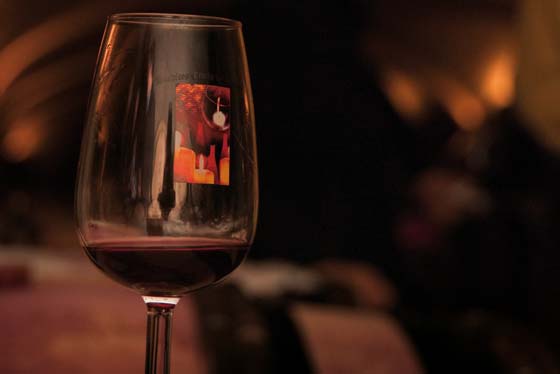 Final prices post auction are communicated to the buyers
December 2023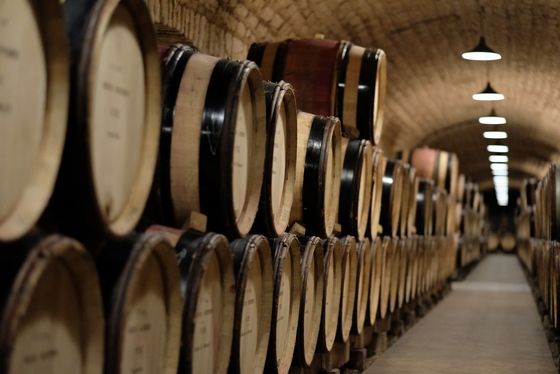 Ageing starts in our Beaune cellars for 12 to 18 months
Year 2024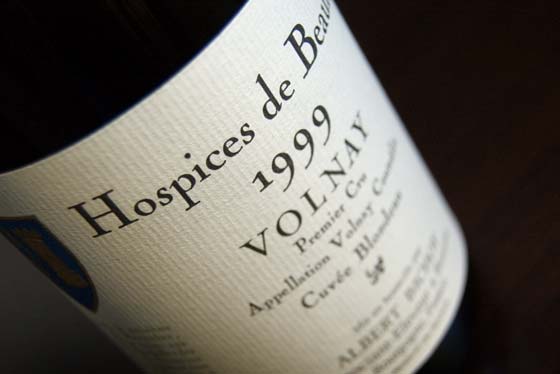 Ageing continues. Buyers receive a few exclusive offers from Albert Bichot.
January 2025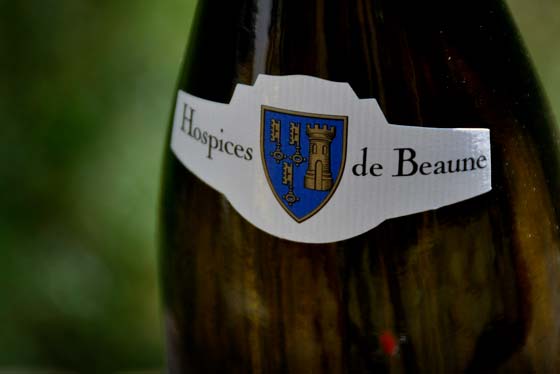 Customers pay the rest of the order + shipping and optional custom labels
Autumn 2025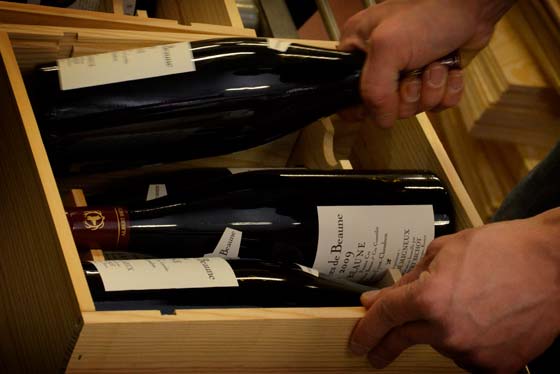 Wines are shipped or can be collected in Beaune.
In 2009, Albert Bichot created the www.hospices-beaune.com website to enable wine enthusiasts and wine trade professionals to participate in, and purchase fine wines at, the legendary Hospices de Beaune or Nuits-Saint-Georges auctions easily and without having to purchase an entire 228-litre 'piece' i.e. barrel (the sales unit at the auctions, which represents 288 bottles of fine Burgundy wine after the ageing process).
We offer 2 red wines and 3 white wines from this great wine estate that can be bought 'en primeur' (as futures) at the Hospices auctions, in multiples of 1, 3 or 6 bottles. Of course, you can mix your order and so you could purchase, for example, 1 bottle of a first white wine, 3 bottles of a first red wine and 6 bottles of another of the Hospices red wines. The choice is yours according to your wishes and budget.
For the Hospices de Beaune, we offer a selection of 3 red wines and 2 white wines, presented a few weeks before the auction and selected based on the criteria of diversity of terroirs, quality and price. For the Hospices de Nuits-Saint-Georges, we offer you 2 wines (1 village and 1 premier cru). These will be published on our online store around 4 weeks before the auction.
Our final price includes everything: the hammer price + auctioneer's fees + ageing in our cellars + 75 cl bottle with the official Hospices label. The cost of shipping is extra but you can always come and pick up your wines at Albert Bichot's cellars in Beaune yourself if you wish to save on shipping costs.
The wines sold singly are delivered in a polystyrene case. The wines sold by 3 or 6 bottles are delivered in a superb wooden case. For an extra charge, you can even personalise the Hospices label with your name as purchaser (NB: minimum of 6 bottles of the same wine).
Prior to the auction, we will ask you to settle the cost exclusive of VAT corresponding to the ceiling price agreed for each wine in order. This will confirm your registration and thereby give Albert Bichot the authority to purchase the wine on your behalf. The balance due (adjusted to the actual final price) must be paid in January N+2, i.e. two years after the auction (e.g. in January 2024 for the Hospices wines of the 2022 vintage)
After the auction, we will communicate the results obtained at the auction for each wine. If the bidding at auction exceeds the ceiling price agreed with Albert Bichot, your order is cancelled and your deposit will be refunded within a few days. We may be able to offer you the option of using the deposit for the non-acquired wine to purchase a different wine, depending on availabilities and your wishes.
Before the Hospices auction, we will agree the maximum hammer price for each wine. If the final price is lower, we will reflect this in a reduction according to our price-list. In other words, you will know the maximum price in advance, but the final price may be lower!
Thanks to Albert Bichot and www.hospices-beaune.com, each buyer can have his or her name added to the Hospices label. This is a great way to celebrate a special year or to offer your friends or good customers a personalised gift! You will be offered this option in January N+2 following the sale. Please contact us for the costs associated.
Important : custom labels require a minimum of 6 bottles of the same wine and only the wines sold 'en primeur' can be personalised. The old Hospices de Beaune vintages available in our online store cannot be personalised.
You can convert the Hospices wine ordered. The minimum order is 48 x 75 cl bottles converted into 24 magnums or 12 jeroboams. Please contact us for the associated costs. The magnums of Hospices wines are shipped in a 3-bottle wooden case. The jeroboams of Hospices wines are shipped in an individual wooden case.
The Hospices de Beaune wine are sold 'en primeur' and are shipped around 18 months after the auction, in September N+2 in relation to the vintage. For example, the 2022 vintage Hospices de Beaune or Hospice de Nuits-Saint-Georges wines will be shipped in autumn 2024. The shipping costs for the Hospices wines sold 'en primeur' are available on this page
.
In our online store we offer a selection of old vintages of the Hospices wines. These wines were acquired by Albert Bichot at previous auctions (let's not forget that we have been the top buyer for 20 years!) and stored in our cellars. They are available for immediate purchase.
First of all, we offer you an exclusive range of 7 Albert Bichot wines, which can be purchased 'en primeur'. These wines are only available on our online store.
If you wish to order wines from our Domaines, contact us by email and we will forward you our general public price list. You can find out more about our company and our wines on our website: www.albert-bichot.com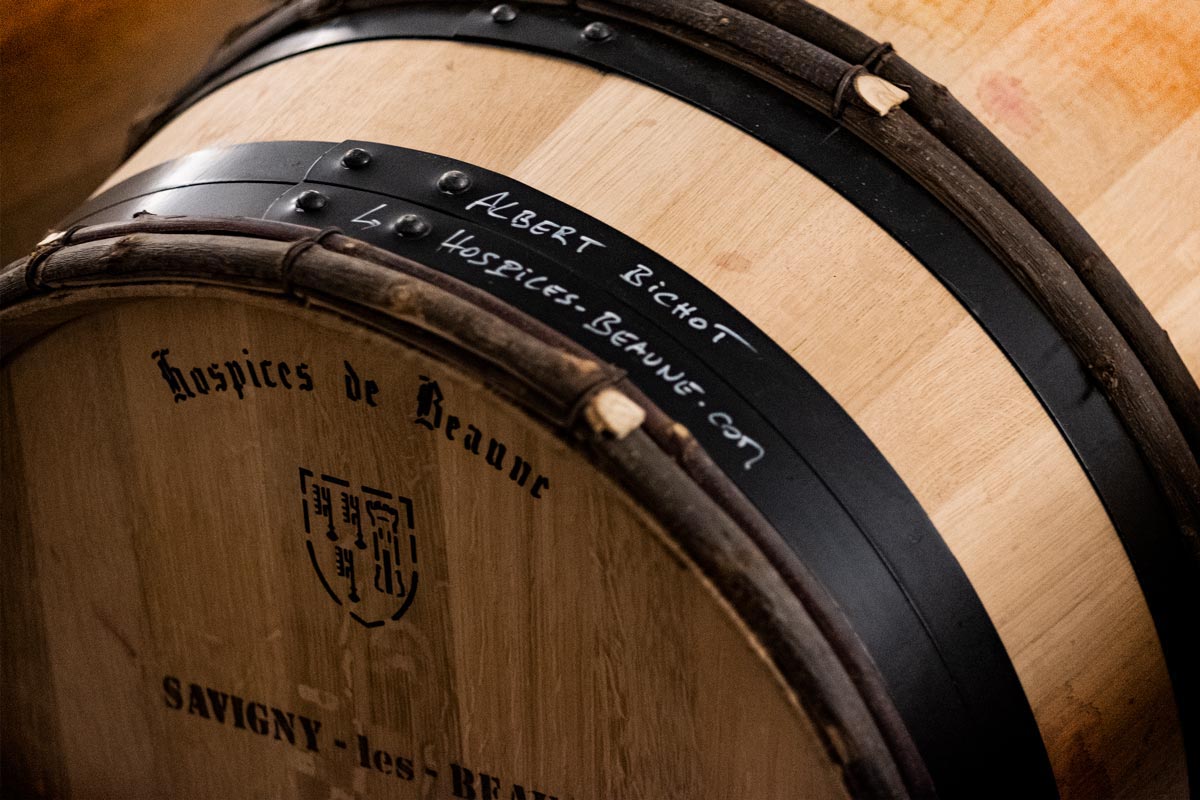 Buy a barrel at the Hospices auction
288 legendary bottles
UNFORGETTABLE EXPERIENCE
50 MYTHICAL WINES
BESPOKE SERVICE