Hospices de Nuits-Saint-Georges – the most historical winemaking hospital in Burgundy founded in 1270 and an un missable wine auction
The Domaine des Hospices de Nuits-Saint-Georges is a winemaking-hopital created around 1270. Less famous but just as prestigious as the Hospices de Beaune, this top level estate in Côte de Nuits sells also all its production in a charity auction : all the profits benefit directly the local Nuits-Saint-Georges hospital.
The Hospices de Nuits-St-Georges vineyards cover 12,4 hectares, split over several villages: Nuits-St-Georges, Premeaux-Prissey, Vosne-Romanée and Gevrey-Chambertin. Most of the domaine wines come from the Nuits-Saint-Georges appellation, with 8 village plots and 9 premiers crus.
Taking place every year on the second sunday of March in the cellar of the famous Chateau du Clos de Vougeot, the Hospices de Nuits-Saint-Georges auction is a not-to-be-missed event for all lovers of fine Burgundy wines. Each lot auctioned corresponds to a certain number of 228 litres barrels, called pièces. Every year, around 150 barrels are auctioned. One barrel amounts to 288 bottles of 75 cl after ageing. Money raised during the auction will allow the «winemaking hospital» to take care of its patients, its buildings and its vineyards.
As for the Hospices de Beaune auction and the most prestigious Crus Classés de Bordeaux, the wines are sold en primeur, 6 months after the harvest. After the auction, the barrels that we buy will be carefully aged in Albert Bichot's own cellars for 12 months. This is the time we need to bring them to their utmost potential and quality level, before being bottled and shipped to our customers all over the world.You can add your name as a buyer on the label and also convert your 75 cl bottles in magnums or jeroboams, for a small extra cost. You can even have the empty wooden barrel just for you as a souvenir!
Albert Bichot's own Domaine du Clos Frantin in Nuits-Saint-Georges is literally the neighbour of the Hospices de Nuits-Saint-Georges! No wonder we know and appreciate all the spectacular wines from this very special winemaking Hospital like nobody else does!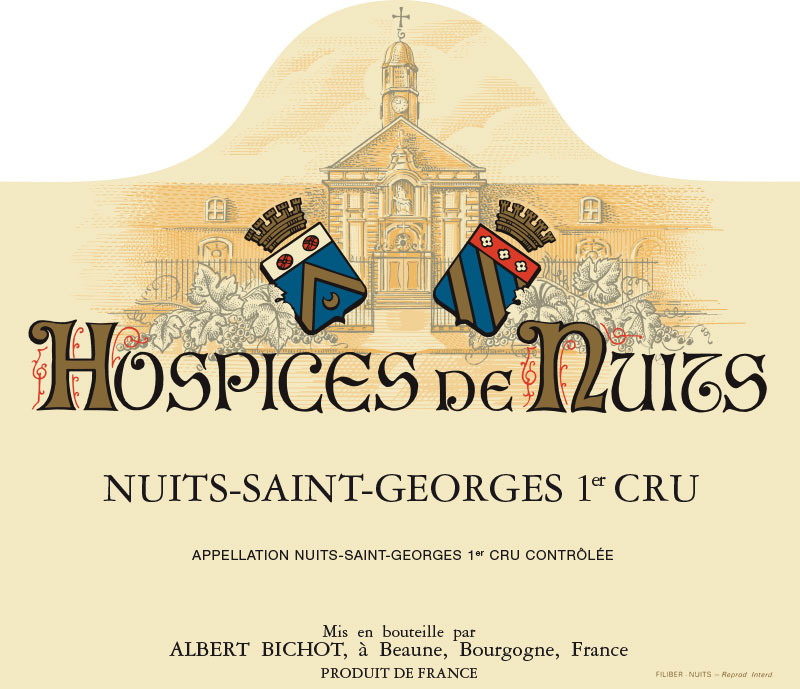 How to buy at the Hospices de Nuits-Saint-Georges auction with Albert Bichot ? From 1 bottle to 1 barrel, we're at your side for a memorable experience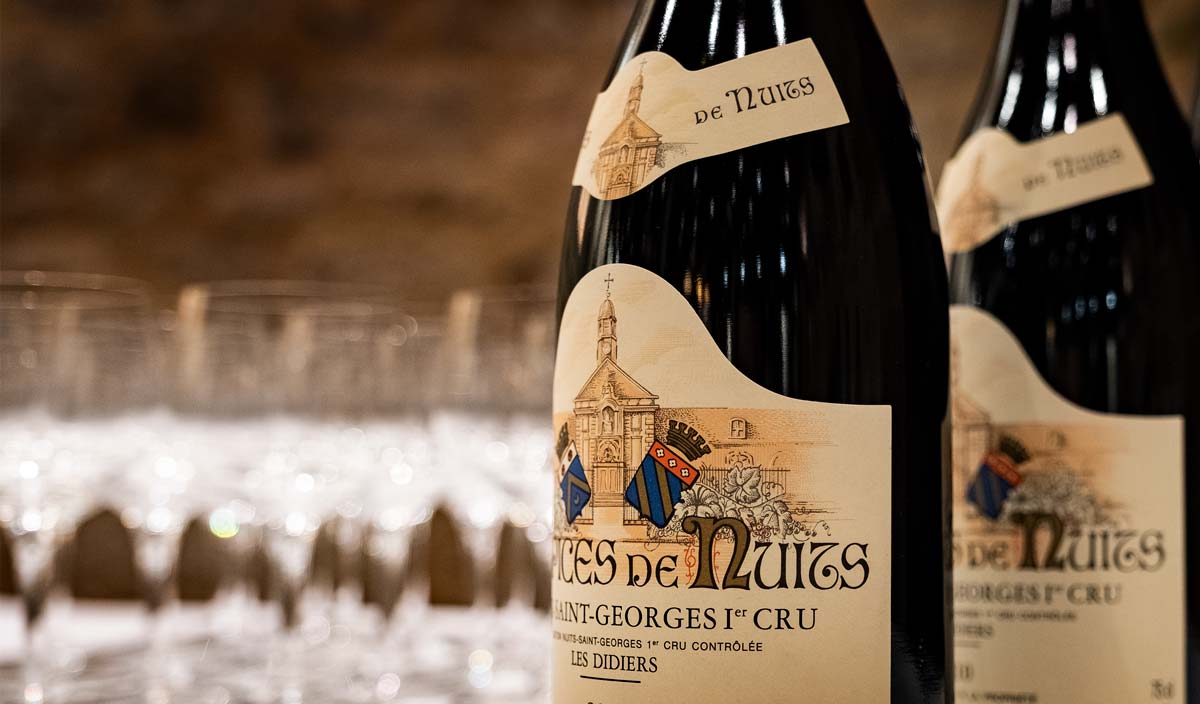 Buy at the Hospices de Nuits-Saint-Georges auction
from just 1 bottle
2 WINES SELECTED BY ALBERT BICHOT
OPTIONAL CUSTOM LABEL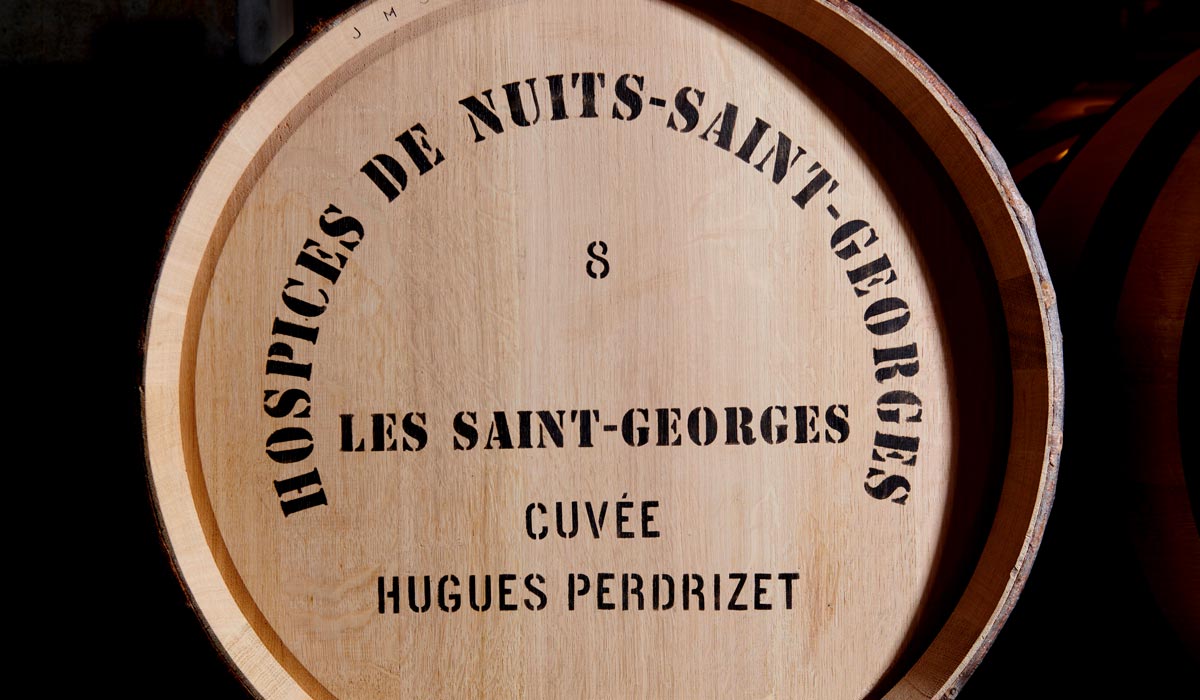 Buy a barrel (288 bottles) at the Hospices
de Nuits-Saint-Georges auction
UNFORGETTABLE EXPERIENCE
16 WINES FROM CÔTE DE NUITS
BESPOKE SERVICE
As a major buyer at the Hospices de Nuits-Saint-Georges auction for decades, Albert Bichot proposes two options for wine lovers to take part in March at this prestigious wine auction:
Auction a full barrel (288 bottles) and chose any of the 16 wines on auction, in a 100% bespoke way.
Auction online from just 1 single bottle of Nuits-Saint-Georges Village or Premier cru chosen by us. A process that is exactly the same as what we have been doing with great success since 2009 for the Hospices de Beaune auction and the creation of this very website www.hospices-beaune.com. We will chose during the auction 2 Nuits-Saint-Georges wines: 1 village and 1 premier cru, for a collective purchase. Registration is compulsory before the auction and the process very easy! We define before the auction a maximum hammer price and ask for an 80% deposit. We'll refund it if the hammer goes above this maximum. If we buy under this maximum, we keep the deposit and adjust the final price to the real hammer price . The wines are available next September after expert ageing in our cellars. More information on this page.
The 19 wines from the Hospices de Nuits estate
The following appellations are auctioned: Nuits-Saint-Georges (village) – Nuits-Saint-Georges 1er Cru – Gevrey Chambertin (village). For each appellation, several different wines (called cuvées) are auctioned. Some cuvées are complex blends of several plots, whilst some other ones are 100% terroir-based. Albert Bichot's mission is to help you understand and choose the wine that is right for you!
Nuits-Saint-Georges (village) – 4 different wines
Nuits-Saint-Georges 1er Cru – 14 different wines
Gevrey Chambertin (village) – 1 wine