Domaine des Hospices de Beaune announces the start of its official conversion to organic from the vintage 2022
Ludivine Griveau, Domaine des Hospices de Beaune winemaker since vintage 2015, shared the official news at the end of September 2022, afte a great harvest 2022: the official conversion to organic viticulture of the 60 hectares she's in charge of, with her team of 23 vignerons
She explains the reasons behind this strategic evolution, with values obvisouly resonating with the unique history and the ethos of care at the Domaine that was first and still is a hospital.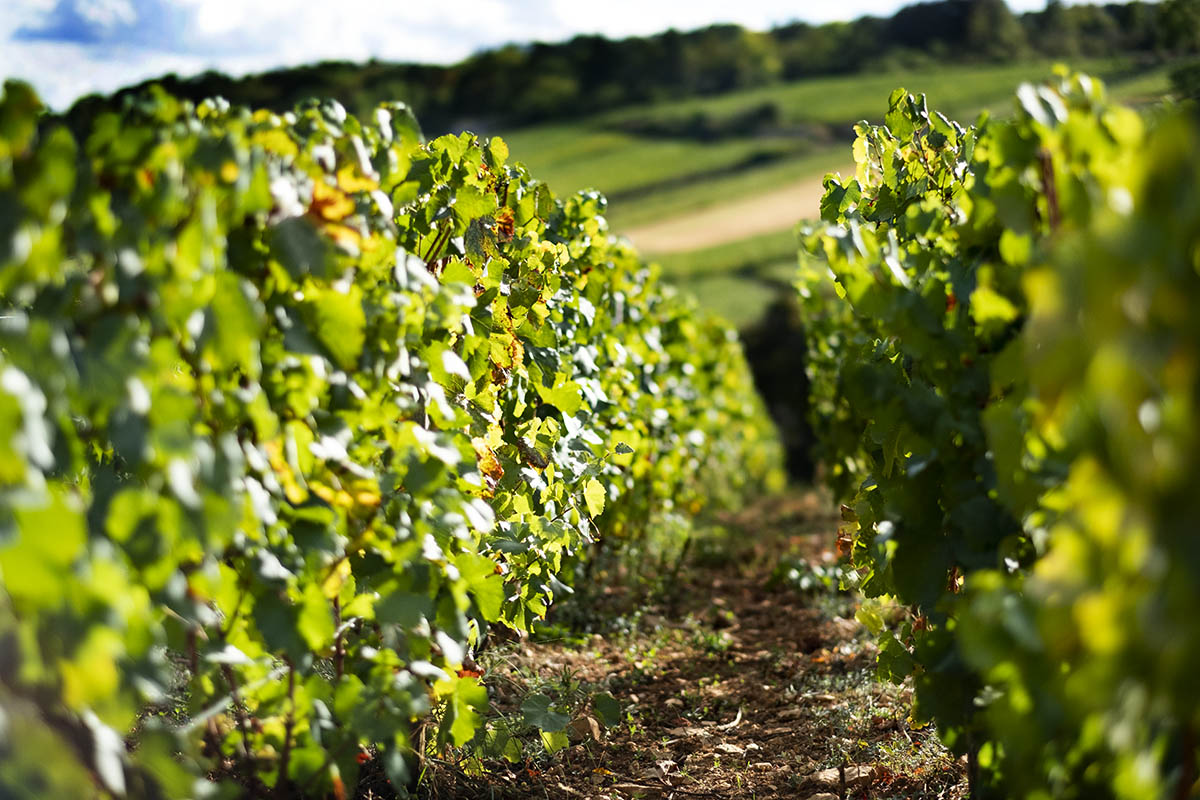 The organic conversion process is a philosophy that was already very much anchored in our practice, since my predecessor had already initiated the process on part of the estate, by limiting the use of synthetic chemicals. Ever since 2017, we decided to stop using synthetic chemicals. We have chosen to undergo a complete conversion of the estate, across all 60 hectares, with the full commitment of our twenty-three winemakers and cellar staff.

We all share a common ethic of care, with the devotion of hospital staff at the forefront of our minds, and are doubly motivated to strike a respectful balance between health and the environment.

To embark on an organic conversion requires time, observation and the adaptation of our farming methods. In order to manage 60 hectares organically, we need to unite the winegrowers, work closely alongside these vineyard technicians, adapt our cultivation methods and ensure that we have efficient equipment. The vineyard is now in its second year of organic conversion in order to obtain the organic label for the Hospices de Beaune wines, for when they leave the winery in 2024.

To convert 60 hectares, the vineyard had to be adapted, different preventative measures had to be adopted as part of a complete programme and lastly, it had to be accepted that this process would take time. Organic farming is characterised by the use of copper and sulphur compounds, which require effective spraying tools for the treatments.

The decision making process was three-fold: putting each treatment in context, with special consideration of the weather conditions, analysing the risk of disease and adapting the dose. These three essential concepts are applicable in many other situations in life, so it is quite simple to implement them in an organic conversion process.

Ludivine Griveau, Hospices de Beaune winemaker
Albert Bichot is delighted with this sustainable conversion and will "naturally" age the Hospices wines in an organic way too
The Hospices de Beaune estate is in 2022 in its second year of organic conversion. This means that the Hospices wines will only be fully certified for vintage 2024. Legally speaking, wines can only bear the organic certification if not only viticulture is organic, but also winemaking and ageing.
This is of course all possible at Albert Bichot, being at the forefront of sustainable practice in the vineyards and the cellars ourselves since more than 20 years. Many of our own Domaines are already organic certified or in conversion, so are many grapes that we purchase for our négociant-éleveur activity.
We are thrilled that Domaine des Hospices commits to a sustainable future and announces its organic conversion. We made the same choice many years ago for our Domaines and we vinify and age about 80 appellations with the organic approach. So there is no need to say that of course all of the Hospices de Beaune wines that we are in charge of will be aged with a certified organic savoir-faire

This is an extra guarantee for our customers and one more reason to chose us for the ageing of Hospices wines. On top of more than 100 years of implication and expertise with the Hospices wines, being the #1 buyer for more than 25 years now, we also share with the Hospices de Beaune estate a common philosophy: care for life it any of its form.

Albéric Bichot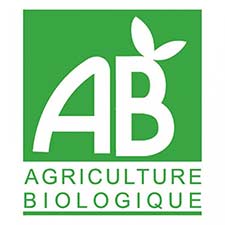 How to buy at the Hospices de Beaune auction with Albert Bichot, from 1 bottle to 1 barrel?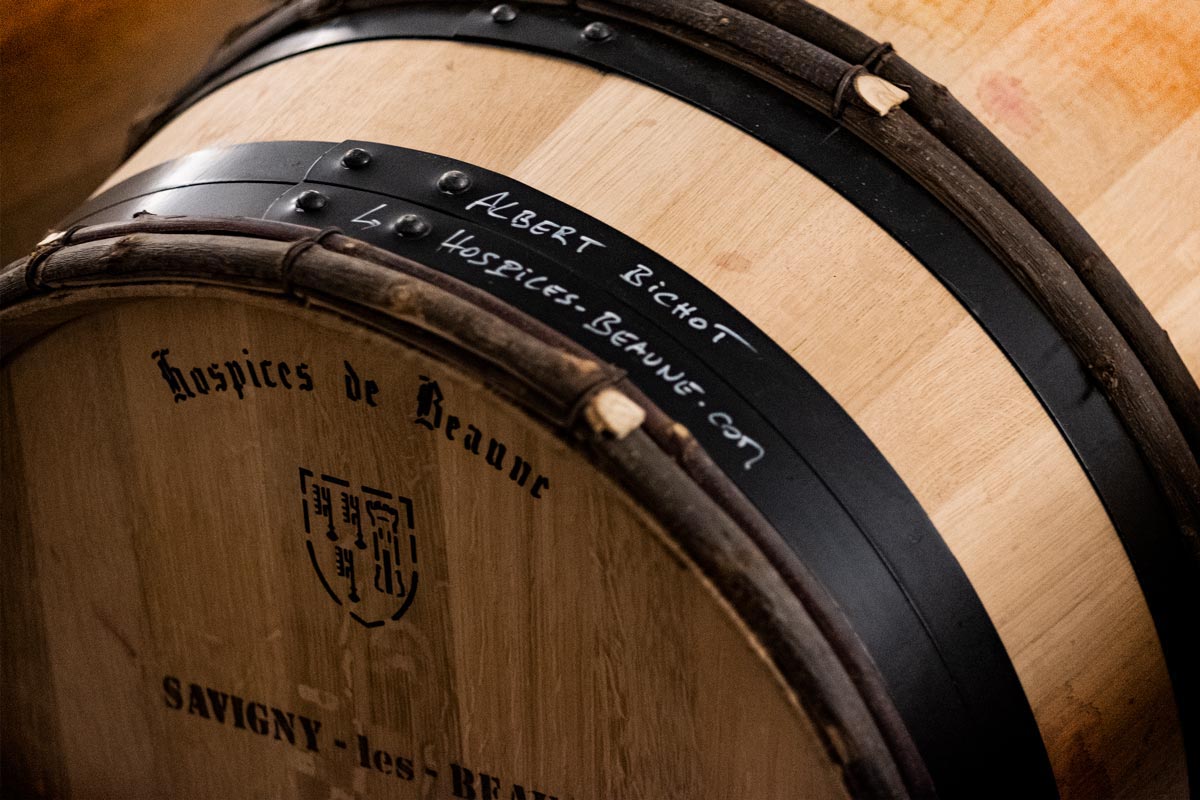 Buy a barrel at the Hospices auction
288 legendary bottles
UNFORGETTABLE EXPERIENCE
51 MYTHICAL WINES
BESPOKE SERVICE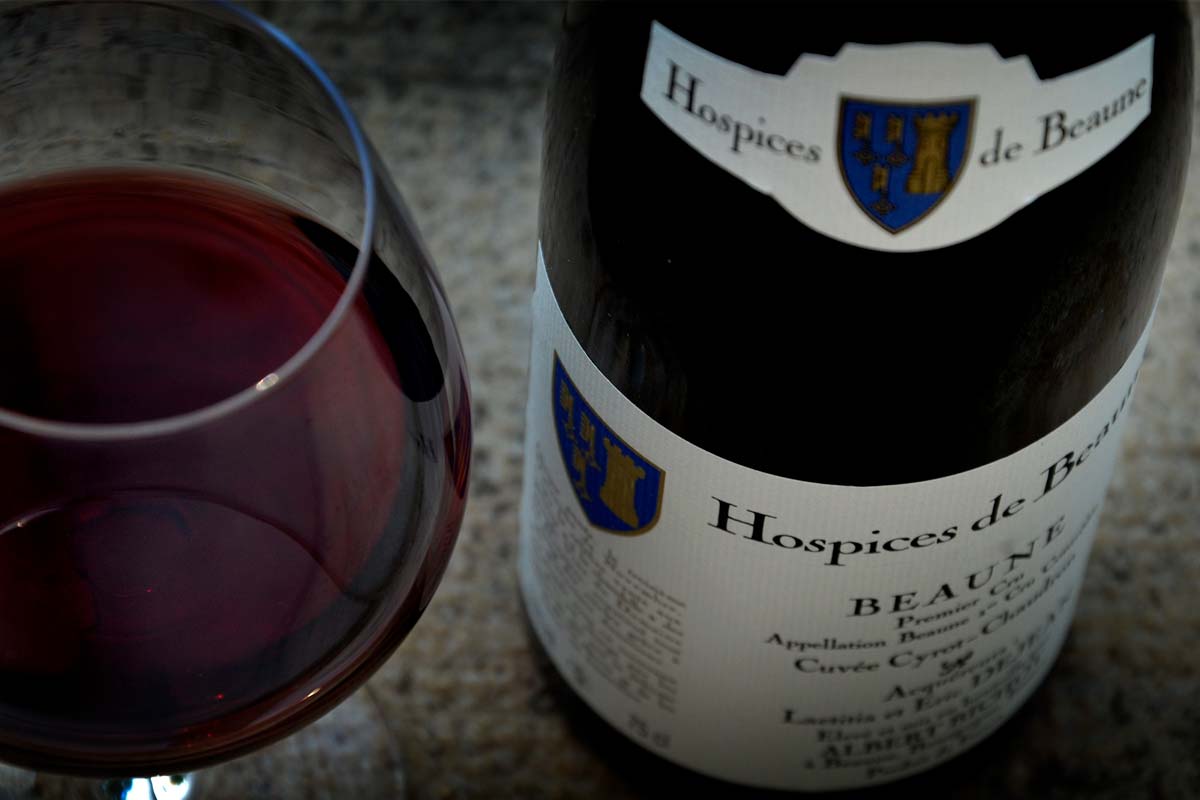 Buy from just 1 bottle at the Hospices de Beaune auction
5 WINES SELECTED BY ALBERT BICHOT.
EN PRIMEUR PURCHASE
Buy online Albert Bichot en primeur wines or Hospices de Beaune back vintages
As the #1 buyer for more than 25 years, we of course have a selection of Hospices de Beaune back vintages immediately available for purchase. Please visit our online store for a first selection. Some of those wines are is such small quantities that they're not sold online. Please contact us to access our full catalogue. You can even customise the label with your name under certain conditions (minimul of bottles).
With the same principle as the Hospices wines, Albert Bichot releases every year a small selection of our (Domaine) wines en primeur. A fantastic way to secure some very sought-after wines at the best possible price. Shipping takes place 2 years after the vintage. Example: vintage 2022 will be sold until end November 2023 and shipping will take place during fall 2024.