Ludivine Griveau, Domaine des Hospices de Beaune winemaker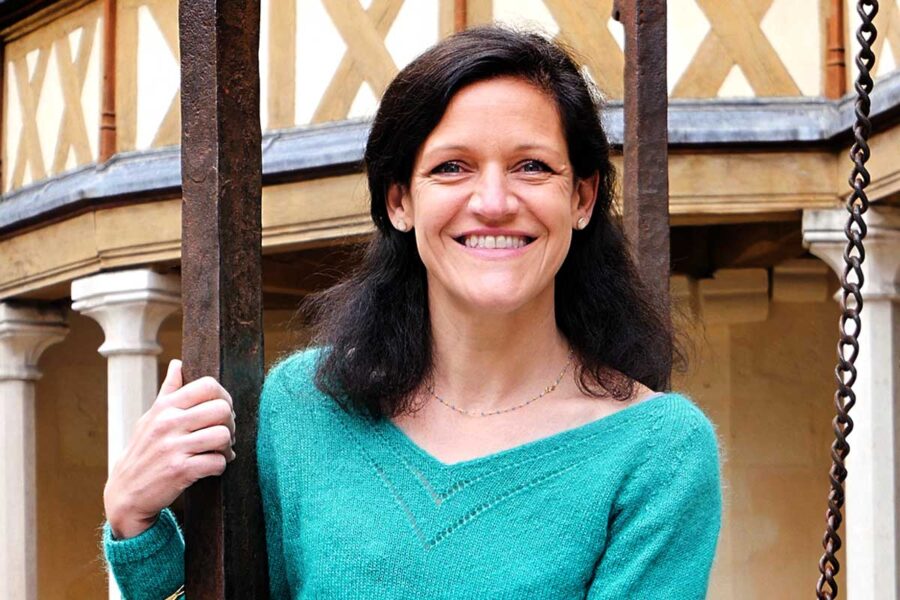 The fist vineyards bequeathed to the Hospices de Beaune date back to 1459. This is a charitable custom that still exists today and allows thus the prestigious Bourgogne estate to offer every so often new wines at the auction.
First Hospices winemakers were probably civilians and local winegrowers who helped the soeurs hospitalières (nurses) during and after harvest.
Following winemaker Roland Masse and after 15 years of varied professional experience, Ludivine Griveau is the current Hospices de Beaune winemaker, since vintage 2015. The english word winemaker does not fully translate her French title of régisseur meaning she's in charge both of viticulture and vinifications. On the first hand she manages the large estate of 60 hectares, spread from Chablis to Maconnais, with of course a historical heart and backbone around Beaune and surrounding villages (Pommard, Volnay, Meursault to name a few). On the other hand, she also vinifies every year all 50 Hospices de Beaune wines, before they are auctionned every third Sunday of November. She ages only a few barrels kept for promotion purposes, whilst every Hospices de Beaune buyer will age the barrel he or she has purchased at the auction in our own cellars, like we do at Albert Bichot.
The Hospices estate is a mosaic of vineyards, managed by Ludivine Griveau in the most sustainable way
Under the responsibility of Ludivine Griveau, the work in the vineyard is carried out by 23 individuals, known as vignerons, who are employed by the Hospices. Each vigneron is responsible for approximately 2,5 hectares of land. They respect their environment and limit the production of their vines in order best to express the typicity of
the individual plots (the terroir).
Since 1995, carefully thought-through farming is practised: no herbicides are used, ploughing is done in
summer and winter and all treatments are chosen with regard to them not endangering the natural biological
equilibrium. Since 2008, almost all the grapes have been produced without the use of synthetic
products, and according to the methods of organic viticulture. Harvesting is done by hand, the grapes being transported in small cases to the new vat-house, where, since 1994, the winemaking takes place.
Vinification of each plot from the Hospices de Beaune estate: utmost care and precision
When harvest comes, every vigneron brings their grapes at the Hospices de Beaune winery, located just behind the Hospital. A real beehive at this time of year, where all vinification steps will take place to craft exceptional wines, under the eagle-eye and cheerful management of Ludivine Griveau.
After being sorted out in the vineyard, grapes of Chardonnay or Pinot Noir pass on a vibrating sorting table where carefull hands will remove damaged berries, if any. Most grapes are destemmed before pressing (for whites) and before being put in stainless steel tanks (for reds). At the end of fermentation, a few weeks later, all wines are put in the beautiful and quiet Hospices de Beaune cellars until auction day.
In 2012, important maintenance work has been done in the winery: modernized sorting tables, temperature
control system for the fermentation tanks and since 2013, all the grapes are brought to the wineries
via gravity, allowing the grapes to be directed with less handling, which improves its organoleptic characteristics
and its cellaring potential.
In 2019 and 2020, many innovations were introduced at the Hospices de Beaune winery. The first major innovation concerns the installation of supervision software. This software was customised for the Hospices de Beaune winery in close collaboration with its manager. This software provides a visual overview of the premises and tanks, so the overall condition of the vat room can be seen at a glance.
This software allows for tank management, notably the programming, control and monitoring of
temperature, both on site and remotely. The innovations also include the purchase of several temperature-controlled vats that are in line with the plot-based work implemented since Ludivine Griveau's arrival at the Hospices de Beaune in January 2015, for her first vintage.
Finally, the team performed a test on the use of two destemmers as a pilot winery in order to assist wineproducing
companies in the introduction of their equipment. This research and testing work has enabled the Hospices de Beaune winery to gain new momentum by combining traditional winemaking methods with modern technological solutions.
Ludivine Griveau: key dates
January 1978: birth of Ludivine Griveau in Saint-Rémy in Saône-et-Loire (south of Beaune)
July 2020: double diploma as both an agronomist and oenologist (wine university of Dijon). Ludivine Griveau makes her final internship at Antonin Rodet in Mercurey and at Domaine Jacques Prieur in Meursault at winemaker Nadine Gublin's side.
Spring 2002: winemaker for 6 months in Australia at Rosemount Estate
2004: Ludivine Griveau becomes Technical Director (chief winemaker) at maison Corton André in Aloxe-Corton. She will stay there 10 years.
2014: she is awarded vice Winemaker of the Year at the International Wine Challenge for her white wines
January 2015: Ludivine Griveau becomes the first ever women nominated as Régisseur du Domaine des Hospices de Beaune
2016: becomes a brother of Confrérie des Chevaliers du Tastevin
2019: awarded of the title of Chevalier de l'Ordre National du Mérite, a prestigious French civilian distinction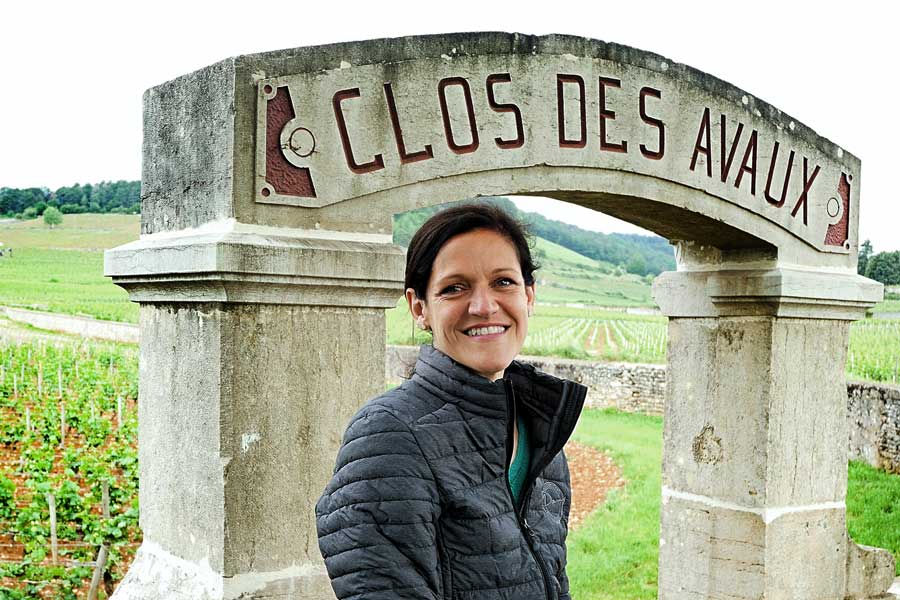 Buy Hospices de Beaune wines at the auction with Albert Bichot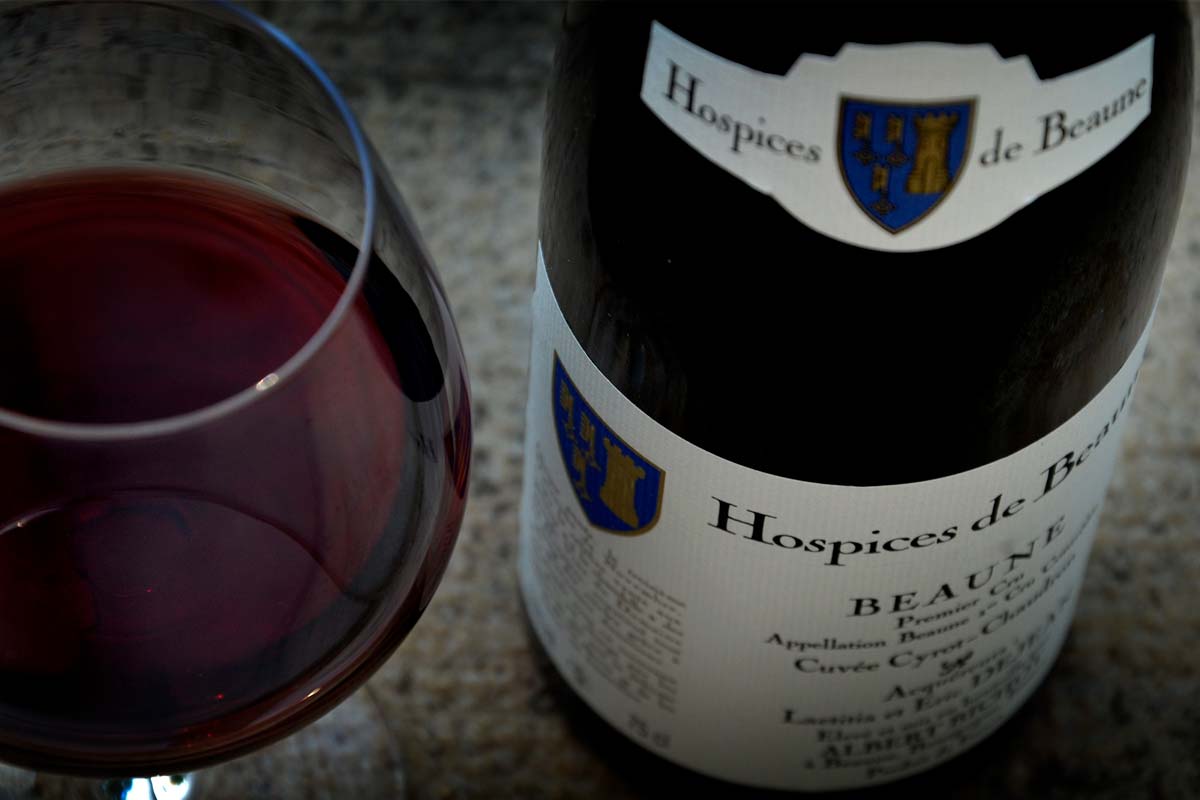 Buy from just 1 bottle at the Hospices de Beaune auction
5 WINES SELECTED BY ALBERT BICHOT.
EN PRIMEUR PURCHASE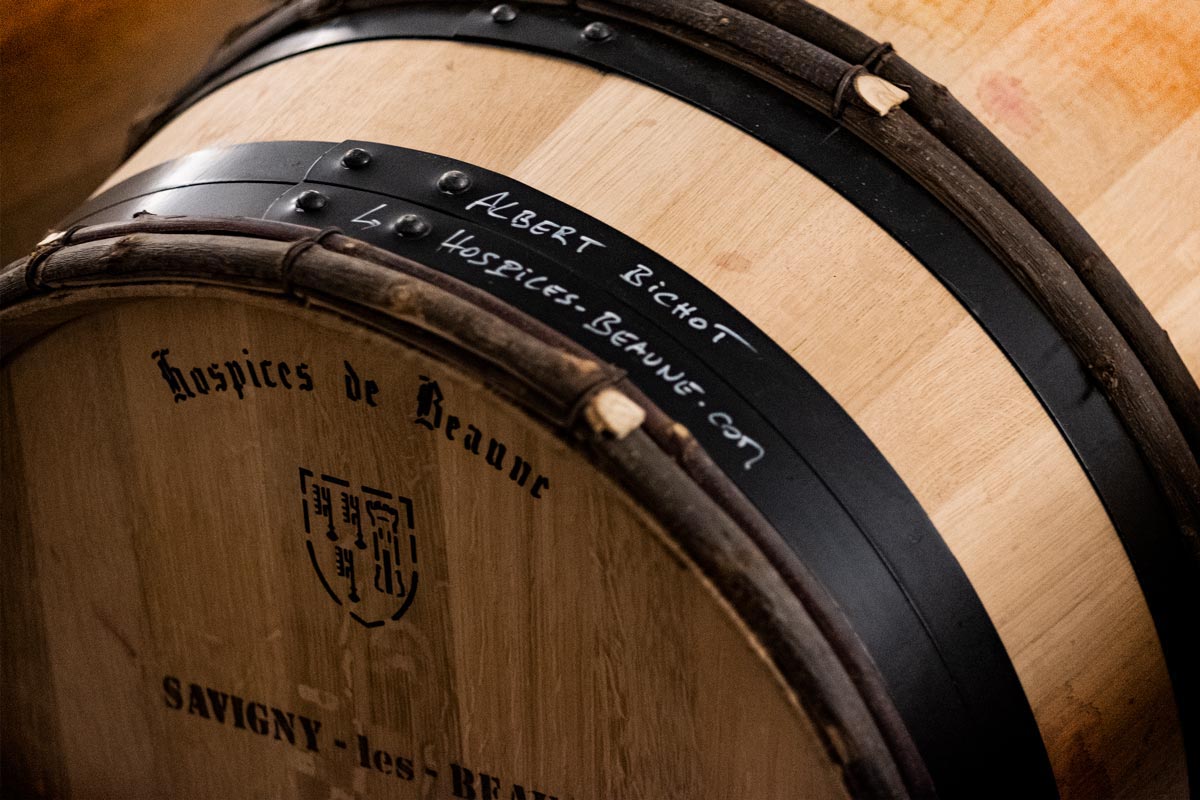 Buy a full barrel at the Hospices auction
288 legendary bottles
AN UNFORGETTABLE EXPERIENCE.
50 MYTHICAL WINES
BESPOKE SERVICE.