Beaune 1er Cru Cuvée Maurice Drouhin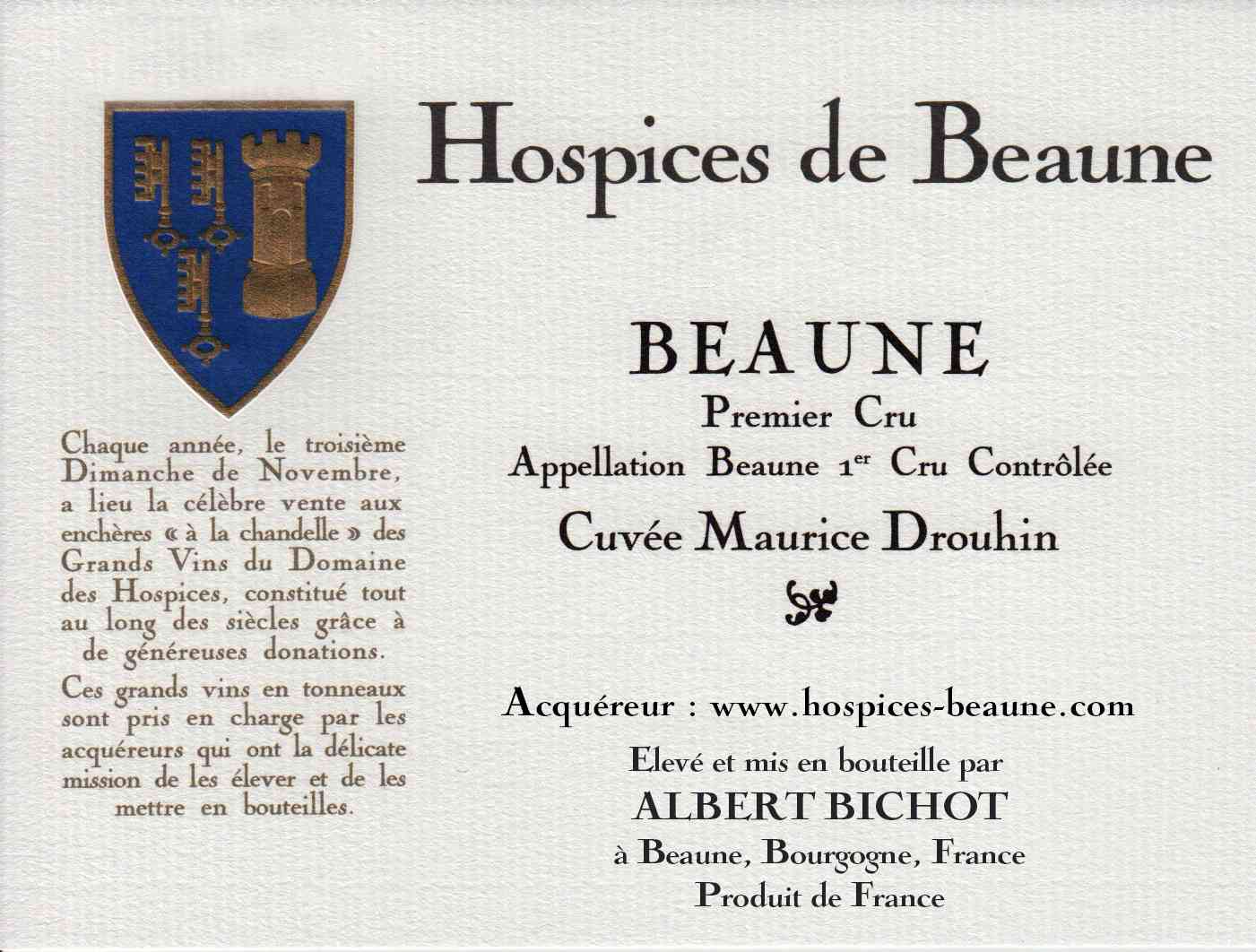 PDF
---
Region: Côte de Beaune

Village: Beaune
Level: Premier Cru
AOC: Beaune 1er Cru
Grapes: Pinot Noir
Color: red
Tasting
Bright cherry-red color. A good level of concentration both on the nose and in the palate. A well-balanced wine, sometimes discreet but with a real charm.
Food matching
Red-meet fondue, buckweat pancakes (Brittany style!) or lasagna.
History
Maurice Drouhin was for many years Administrator of the Hospices de Beaune, and was then Vice-President of its administrative Commission from 1941 to 1955. At the same time, he ran the Beaune négociant-éleveur Joseph Drouhin. His generous donation of top vineyards constitutes one of the largest Cuvées of Beaune 1er Cru in the Domaine des Hospices (covering 2.69 ha.). 40% of the land lies in Les Avaux, 25% each being Champs Pimonts and Boucherottes, the balance Les Grèves.
Terroirs
Les Avaux 1.08 ha.,
Les Boucherottes 0.7 ha.,
Champs Pimonts 0.66 ha.,
Les Grèves 0.26 ha.
Photos & videos gallery