Volnay 1er Cru Cuvée Muteau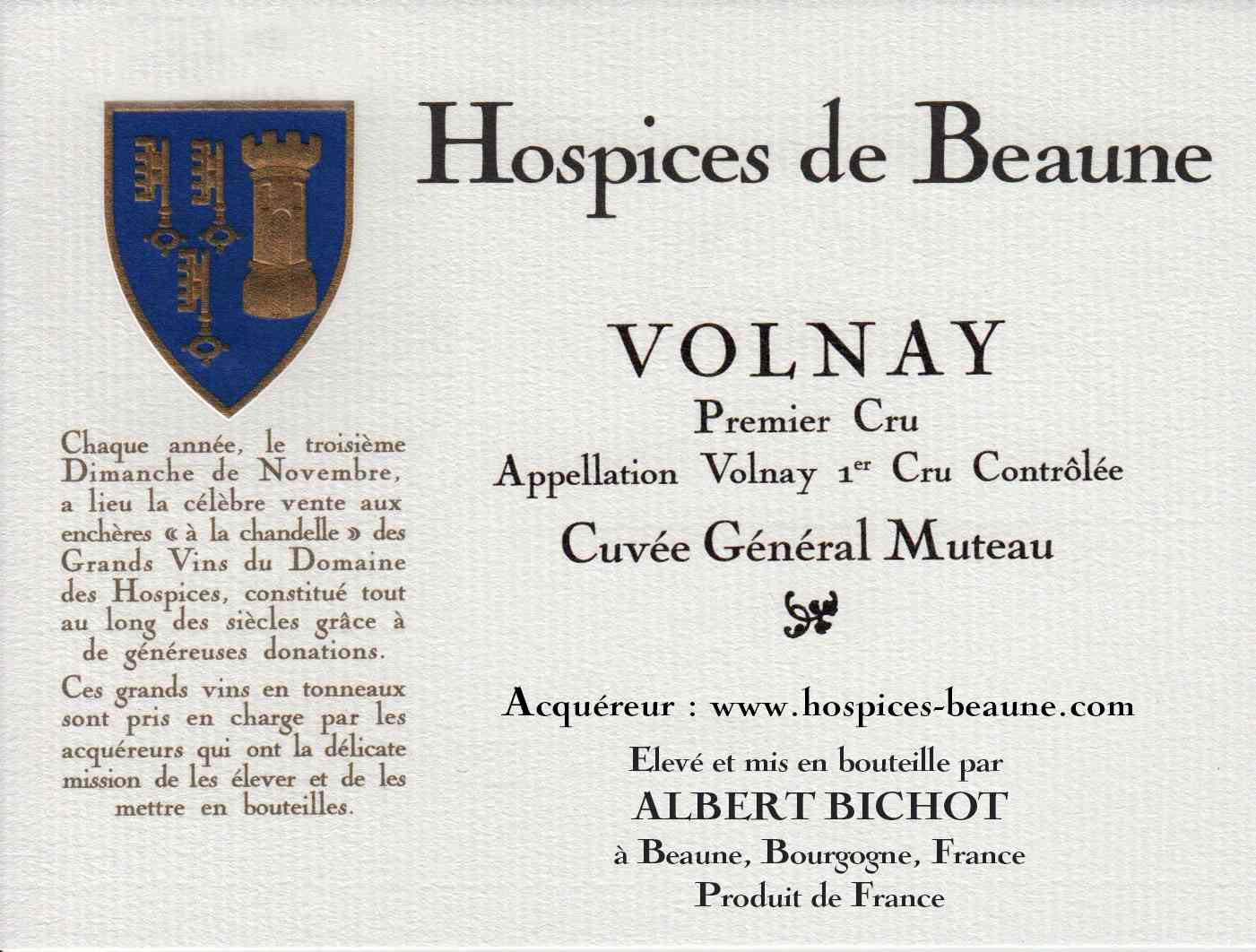 PDF
---
Region: Côte de Beaune

Village: Volnay
Level: Premier Cru
AOC: Volnay 1er Cru
Grapes: Pinot Noir
Color: red
Tasting
Bright purple in colour. Nose with lively raspberry fruit and intensity, a hint of liquorice. A rather firm and dense mouth that does not remove the wine's nice subtlety.
Food matching
Serrano ham, braised chicories, lasagnes, roasted veal.
History
Paul-Jules Muteau (1856-1927) was a distinguished cavalry officer, who was promoted to Général in 1914 and became staff officer of Général Foch during World War I. He was also a Member of the Légion d'Honneur (Grand Croix). He bequeathed an important estate to the Hôtel-Dieu in 1926, including the Domaine of Laborde-au-Château alongside many donations to the Musée des Arts Décoratifs in Paris. This Cuvée is made up from 5 superbly-placed Volnay Premier Cru.
Terroirs
Le Village 0.78 ha.,
Frémiets 0.23 ha.,
Taille Pieds 0.19 ha.,
En Caillerets dessus 0.18 ha.,
Carelle sous Chapelle 0.16 ha..