Chablis 1er Cru Côtes de Léchet Cuvée J.M. Brocard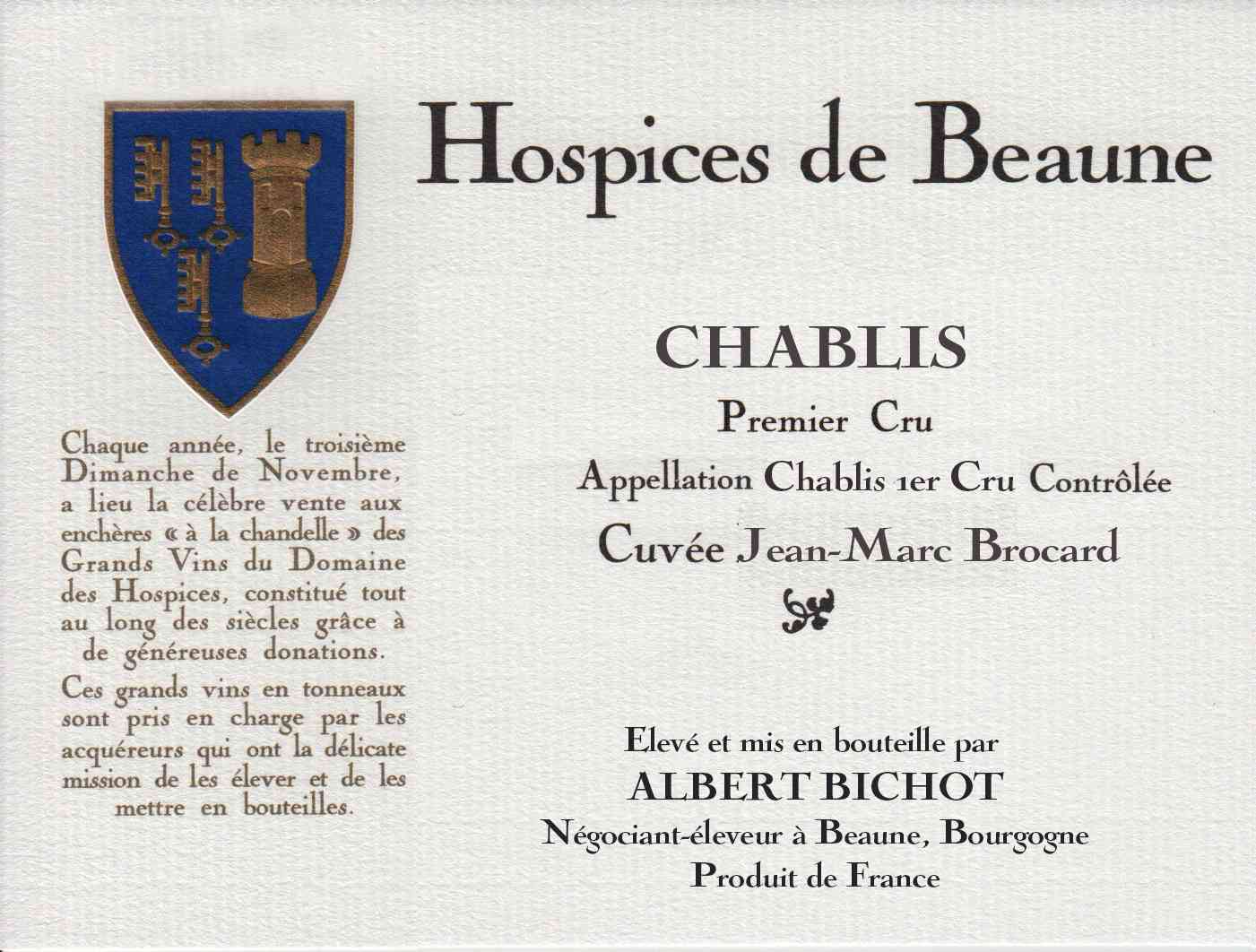 PDF
---
Region: Bourgogne

Village: Chablis
Level: Premier Cru
AOC: Chablis 1er Cru
Grapes: Chardonnay
Color: White
Tasting
Yellow robe with tints of green. Fresh citrus nose. Tension and minerality on the palate.
Food matching
On its own at the aperitif. Seafood and shellfish, trout filet.
History
This vineyard is a gift made in 2015 by Monsieur Jean-Marc Brocard, who was born about 30 kms. west of Beaune in Chaudenay-le-Château. Members of the family were often grateful to Beaune's Hospital, at times of illness. On his marriage to a girl from the Yonne, Monsieur Brocard moved away, while staying within the region, establishing a vineyard estate in Chablis from 1975 onwards. Côte de Léchet is one of the best known 1st Growths on the Left Bank of the River Serein, which runs through Chablis. These vines are approximately 30 years old, situated in the heart of the pebble- rich, south-east facing, steeply-sloped hillside. The vines are low-yielding, and cultivated bio-dynamically.
Terroirs
Côte de léchet 0.2 ha.