Corton Grand Cru Cuvée Charlotte Dumay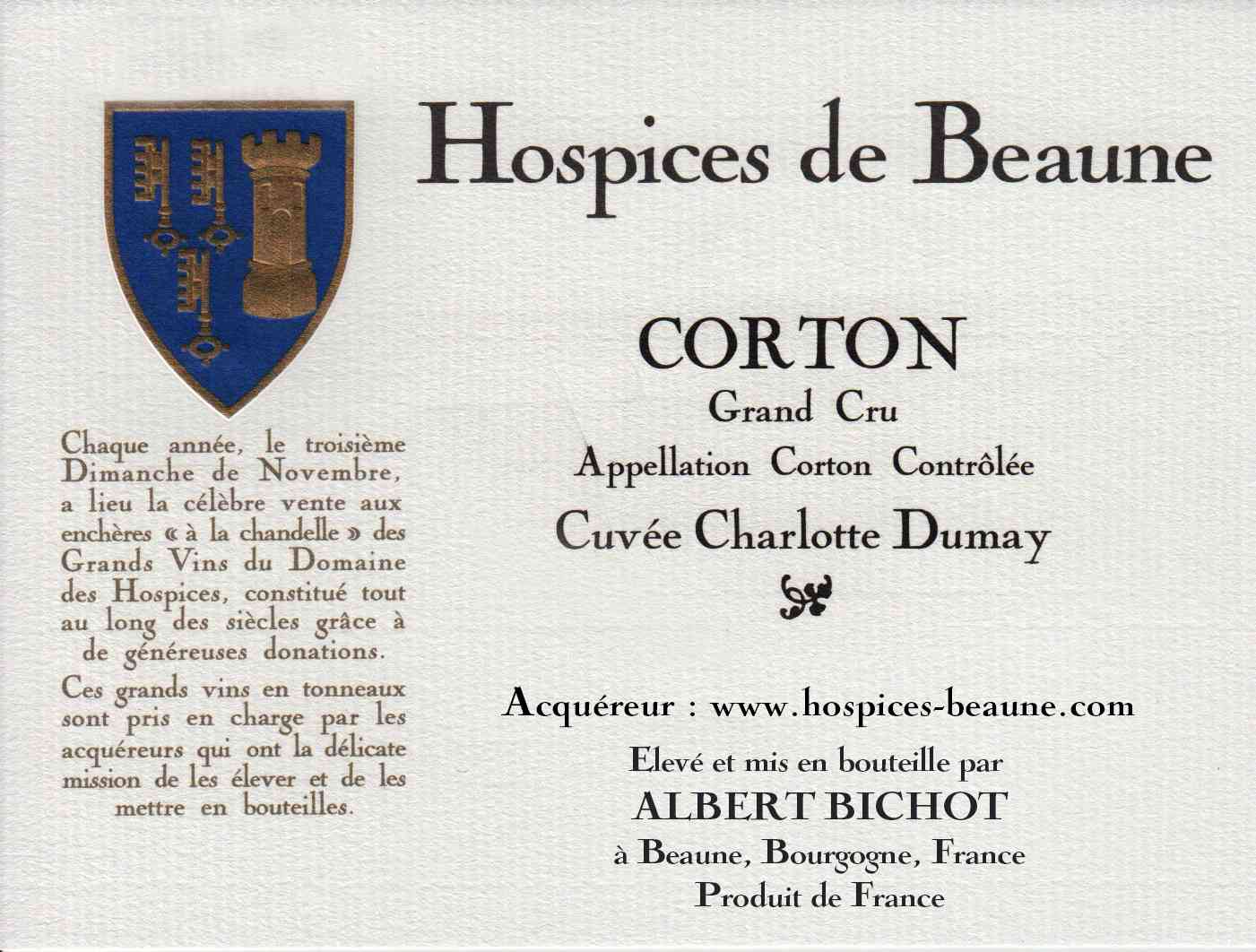 PDF
---
Region: Côte de Beaune

Village: Aloxe-Corton
Level: Grand Cru
AOC: Corton Grand Cru
Grapes: Pinot Noir
Color: red
Tasting
Red robe with purple hues. Complex on the nose and the palate alike. Beautiful cocktail of fruits (wild berries) and spices, or even some pepper. Lively finish on tension and freshness.
Food matching
Meat cooked in stew (lamb), beautiful BBQd grilled meat, local cheese (Epoisses)
History
This gift to the Hospices was made in gothic lettering on parchment, in 1534. "For the cure and salvation of her soul," the childless Charlotte Dumay, wife of the King's Keeper of the Mint in Dijon, gave 100 ouvrées of vineyard and fallow land in the territory of Aloxe, with a house in stone. Today, this is one of the Hospices's longest-lived, most sumptuously structured wines.
Historically, this cuvées was a blend of Corton-Renardes (2/3) and Corton-Bressandes (1/3). From 2022, this cuvée Charlotte Dumay is 100% Les Bressandes
Terroirs
Corton-Bressandes
Photos & videos gallery