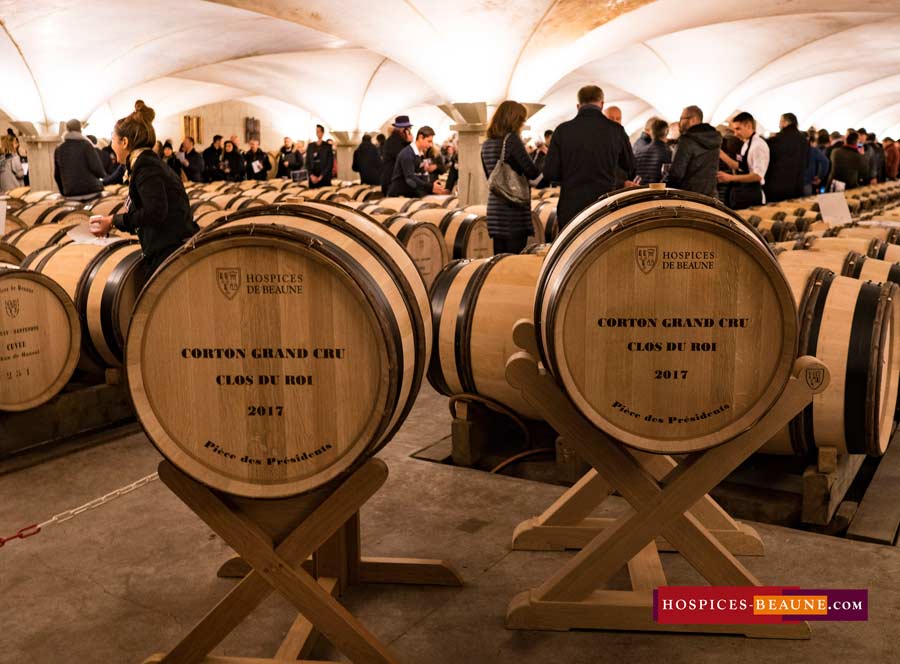 Albert Bichot buys the 2 barrels of Presidential Barrel at the 157th Hospices de Beaune auction in Novembre 2017
The 157th Hospices auctionAlbert Bichot, the history of a great Maison, in Burgundy since 1831 took place on the 19th of November. Albéric Bichot from family-owned house Albert Bichot bought the 2 Pièces du Président for his Chinese customer and friend Mr Leung for 420 000 Euros. This is the 2d record for the "Pièce de Charité" after the 480 000 Euros reached at the 2015 auction.
The 2017 Hospices de Beaune auction was helped by the support of  Charles Aznavour, Agnès b., Julie Depardieu et Marc-Olivier Fogiel.
The profit raised for the 2 barrels of Corton Grand Cru Clos du Roi will benefit 3 charities : Fondation Tara Expéditions Fédération pour la Recherche sur le Cerveau and Fondation for research on Alzheimer.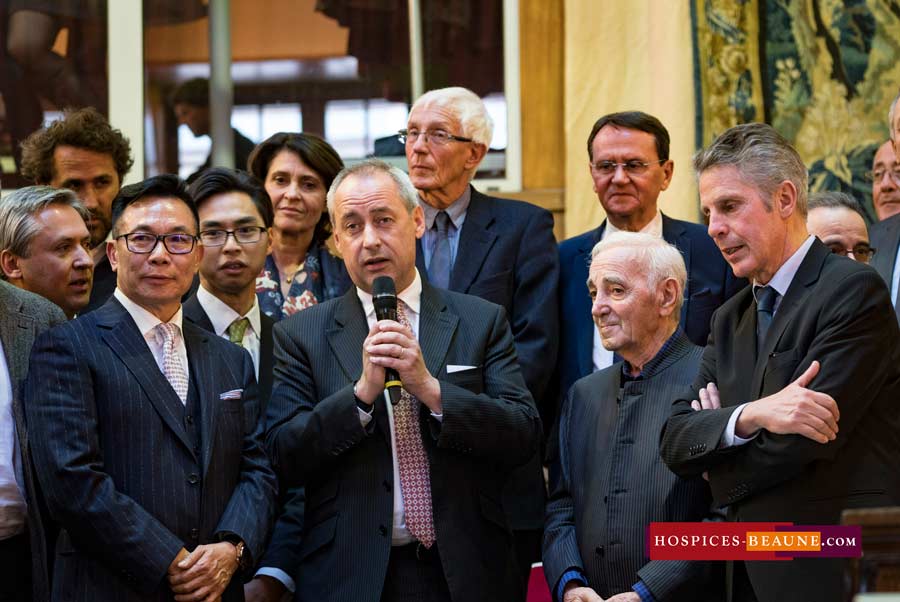 This is the 6th time in 15 years that maison Albert Bichot buys the Presidential barrel at the auction, a sure proof that beyond our technical expertise in selecting and ageing the Hospices de Beaune wines, we have a very strong and unique connexion  with this outstanding wine estate and the charity spirit behind it since its foudation by Nicolas Rollin and Guigone de Salins in 1443.