22 exceptional boxed sets containing 6 Hospices de Beaune "grands vins" and an invitation to enjoy a half-day private tour of the Albert Bichot cellars
6 wines illustrating both the diversity of the Hospices de Beaune's terroirs and Albert Bichot's signature art of ageing them
The "Hommage aux Hospices de Beaune by Albert Bichot" box contains 5 red wines and 1 white wine, representing the diversity of the various Domaine des Hospices vineyards. Vinified by the talented Ludivine Griveau, in the excellent 2018 and 2019 vintages, these wines were acquired by Albert Bichot at the 2018 and 2019 auctions and then very carefully aged in our cellars in the heart of Beaune.
This savoir-faire constitutes a veritable "art de l'élevage" (art of ageing wine): that of being able to bring out the full potential of the Hospices' wines over a long period of time and through the carefully controlled interaction between the wines and the barrels. This savoir-faire has been recognised and rewarded in prestigious wine competitions year after year.
Beaune 1er Cru, cuvée Clos des Avaux – millésime 2018
Pommard 1er Cru, cuvée Dames de la Charité – millésime 2018
Volnay 1er Cru Santenots, cuvée J. de Massol – millésime 2019
Corton Grand Cru, cuvée Charlotte Dumay – millésime 2019
Echezeaux Grand Cru, cuvée J.L. Bissey – millésime 2019
Meursault 1er Cru Genevrières, cuvée Philippe le Bon, millésime 2018
Each buyer will experience a unique reception and tasting in Beaune, in the heart of Albert Bichot's savoir-faire
With the purchase of a boxed set, the buyer receives an invitation to visit the Albert Bichot cellars where time just seems to stand still. This exclusive visit, which includes a full tour of the winery and cellars, as well as a tasting from the cask of some Hospices de Beaune and Albert Bichot "grands vins" is a wine lovers' dream. Jean-David Camus, Albert Bichot's expert on the Hospices wines, will be the guests' personal guide for this exceptional visit. The tour and tasting for 4 people must be booked in advance within 2 years of the purchase of the boxed set.
NB : This invitation is for 4 people and must be redeemed within 2 years after purchase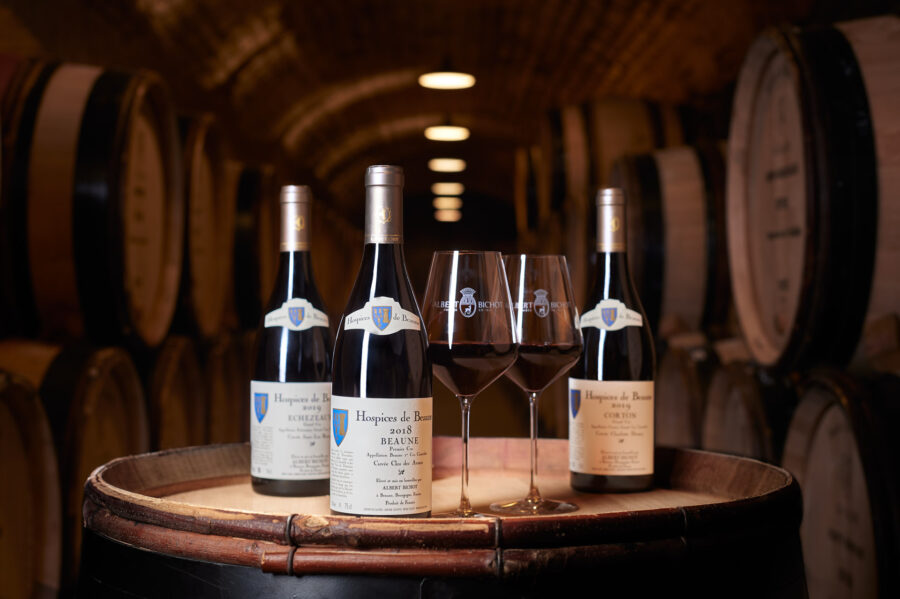 Only 22 luxury boxes, a combination of outstanding wines and a typical Burgundian warm welcome
Reflecting the rarity of the Hospices wines, only 22 "Hommage aux Hospices by Albert Bichot" boxed sets have been created. This number is a nod to the very promising 2022 vintage, a vintage that is as generous as this unique offer that combines exceptional wines with a private tour.
As Albéric Bichot says, "we created this exclusive boxed set to offer fine wine lovers a new experience. It features six exceptional wines skillfully aged in our cellars. It is an invitation to enjoy the wines with a chance to learn more about the exceptional relationship that we, as the auction's top buyer for more than 25 years, enjoy with the Domaine des Hospices, an icon of our Burgundy region."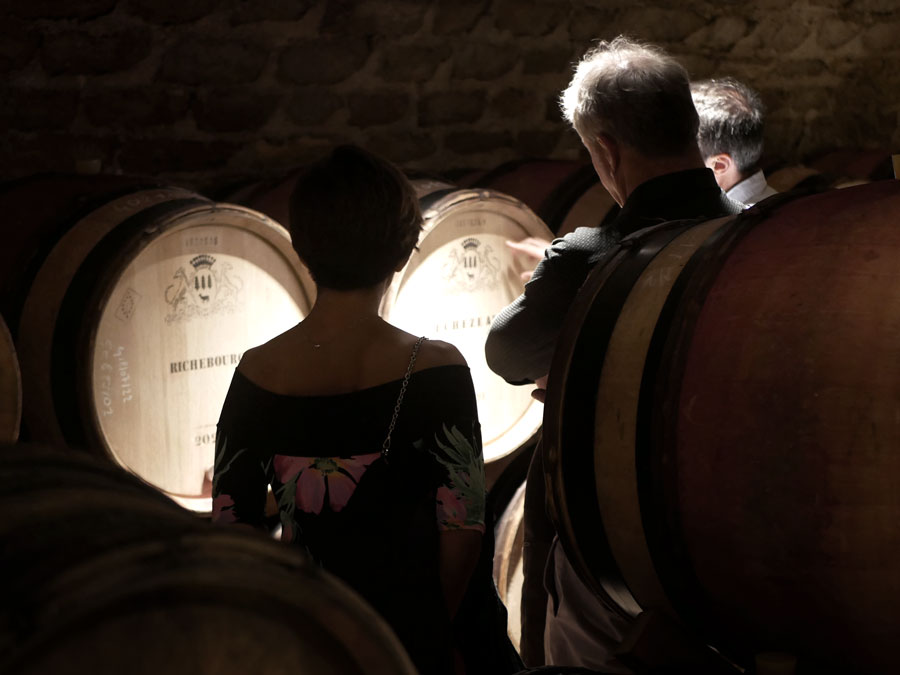 Image galery: an outstanding box for Hospices de Beaune wines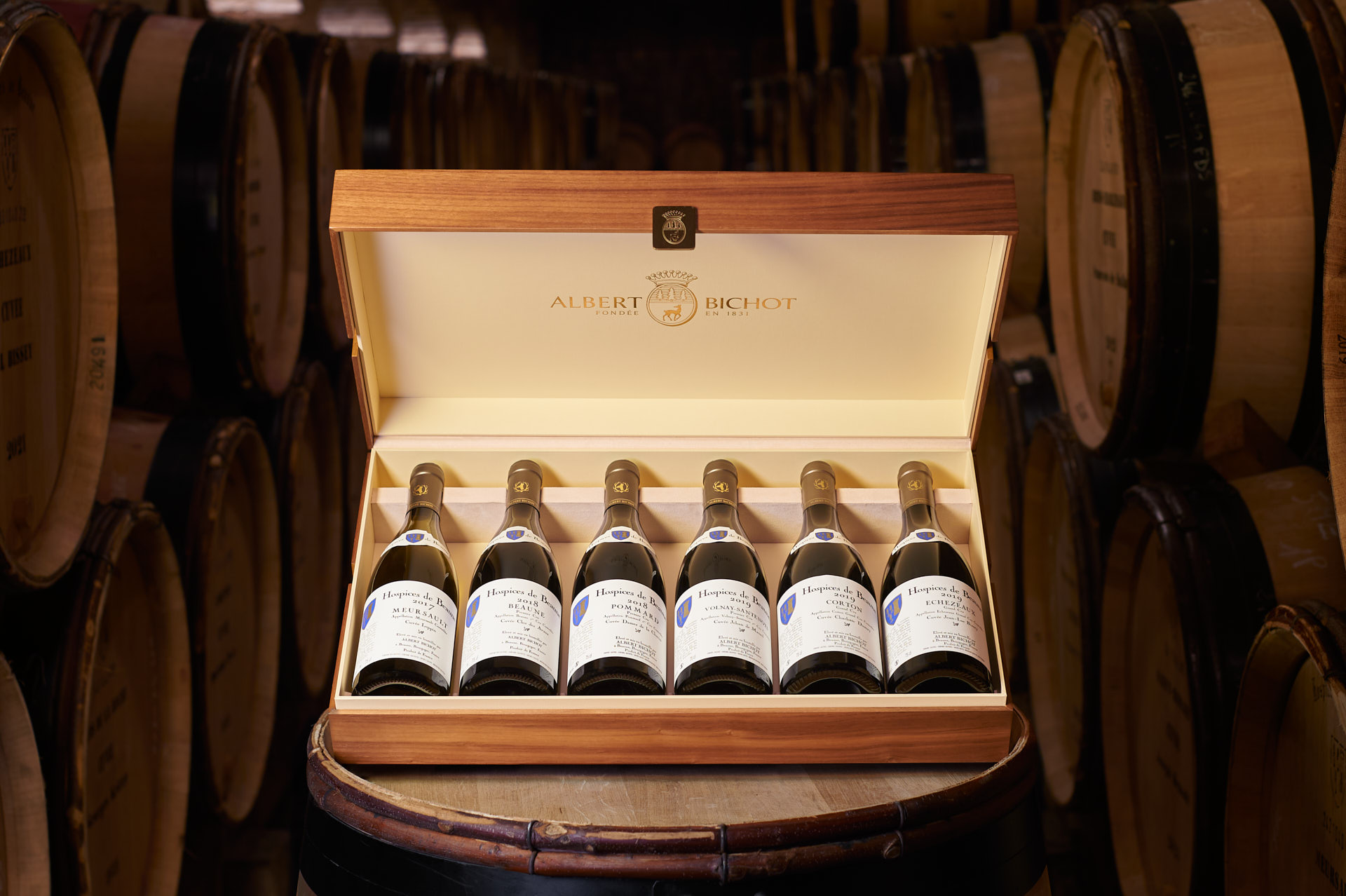 How to buy at the Hospices de Beaune 2022 auction
This exceptional collection is also the perfect and exclusive way to (re)discover Hospices de Beaune wines before a potential bid at the next auction. From 1 bottle to 1 barrel, Albert Bichot allows you to be part of history. Discover below the two opportunities we propose for all wine lovers.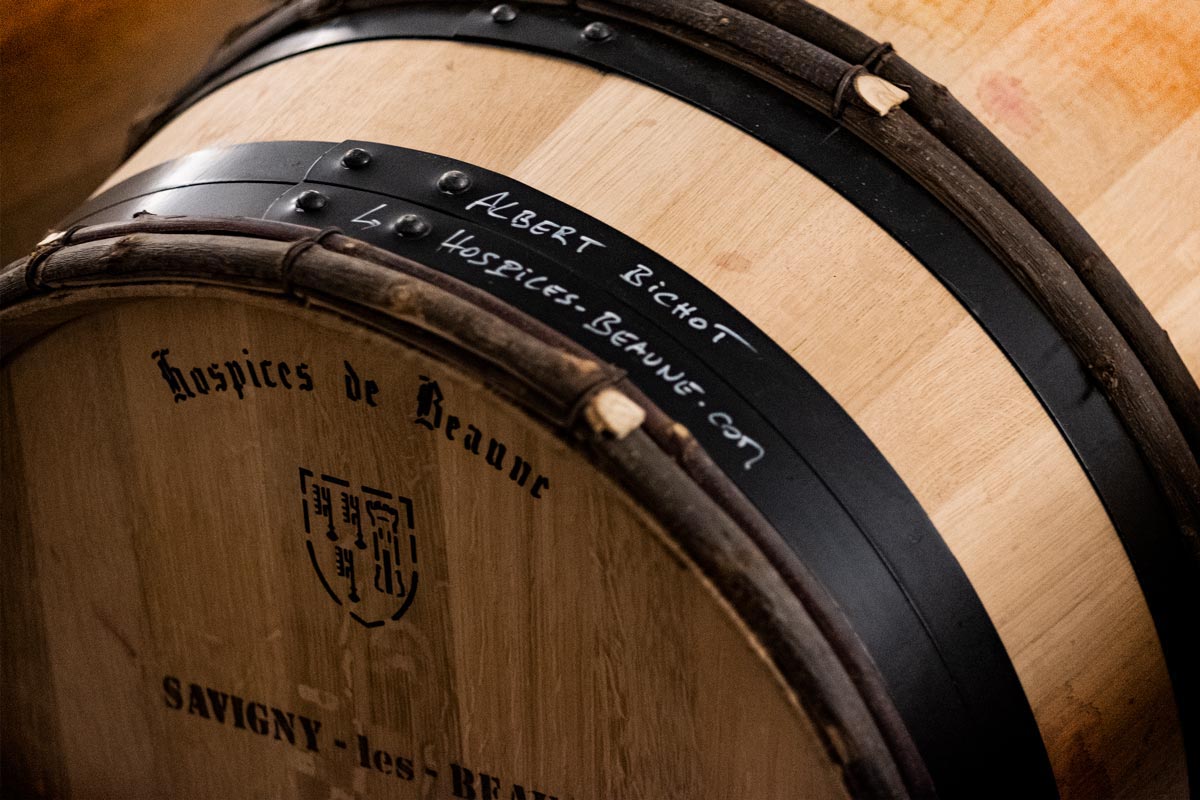 Buy a barrel at the Hospices auction
288 legendary bottles
UNFORGETTABLE EXPERIENCE
51 MYTHICAL WINES
BESPOKE SERVICE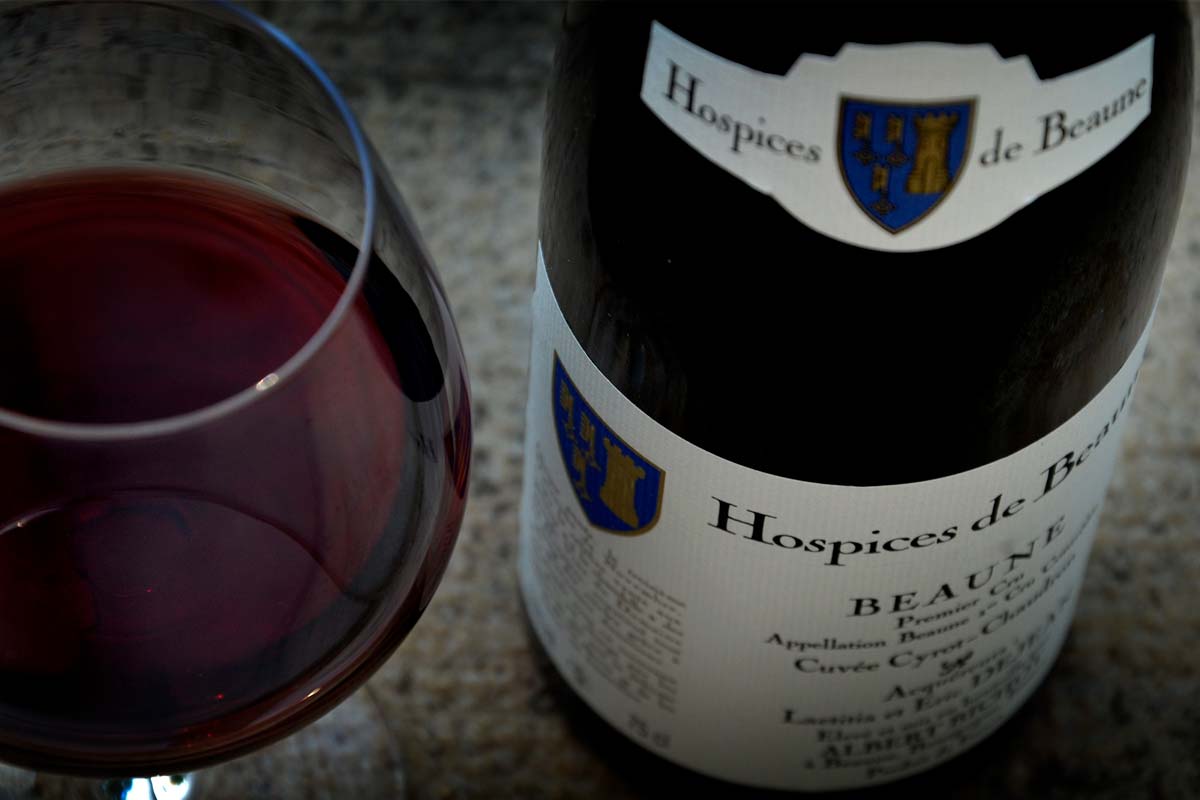 Buy from just 1 bottle at the Hospices de Beaune auction
5 WINES SELECTED BY ALBERT BICHOT.
EN PRIMEUR PURCHASE
Buy online Albert Bichot en primeur wines or Hospices de Beaune back vintages
As the #1 buyer for more than 25 years, we of course have a selection of Hospices de Beaune back vintages immediately available for purchase. Please visit first our online store for a first selection. Some of those wines are is such small quantities that they're not sold online. Please contact us to access our full catalogue. You can even customise the label with your name under certain conditions (minimul of bottles).
With the same principle as the Hospices wines, Albert Bichot releases every year a small selection of our (Domaine) wines en primeur. A fantastic way to secure some very sought-after wines at the best possible price. Shipping takes place 2 years after the vintage. Example: vintage 2022 will be sold until end November 2023 and shipping will take place during fall 2024.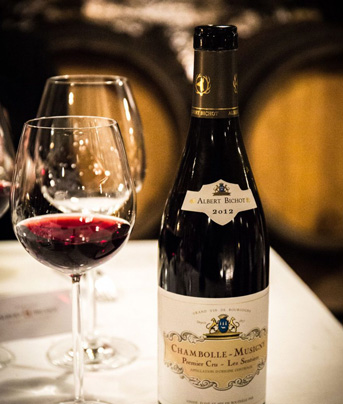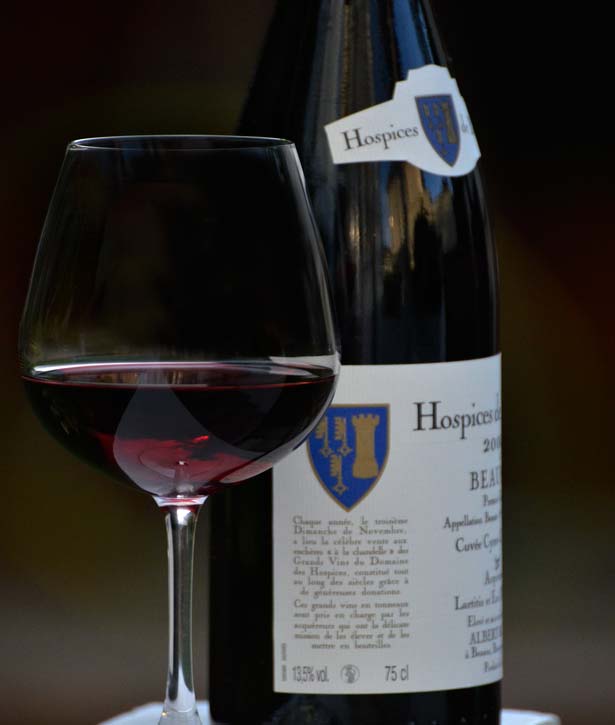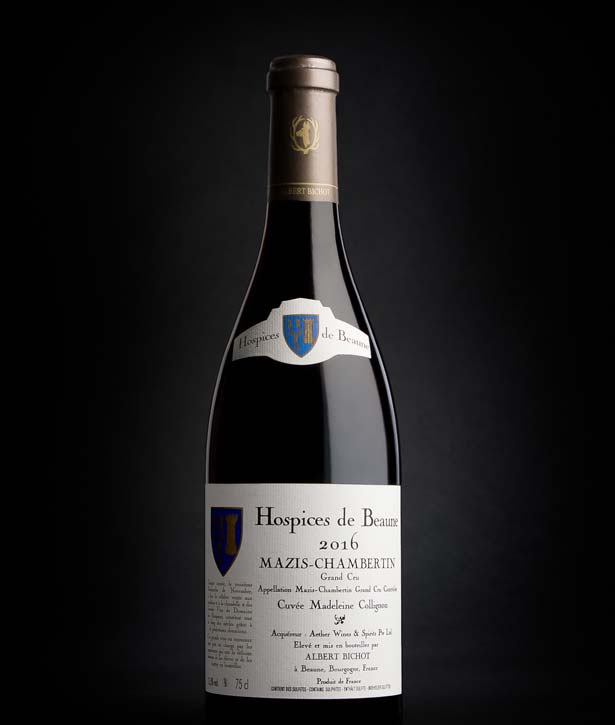 Follow us !