Hospices de Beaune Vintage 2021
Small harvest, great classic wines. Precision and loyalty to the terroirs.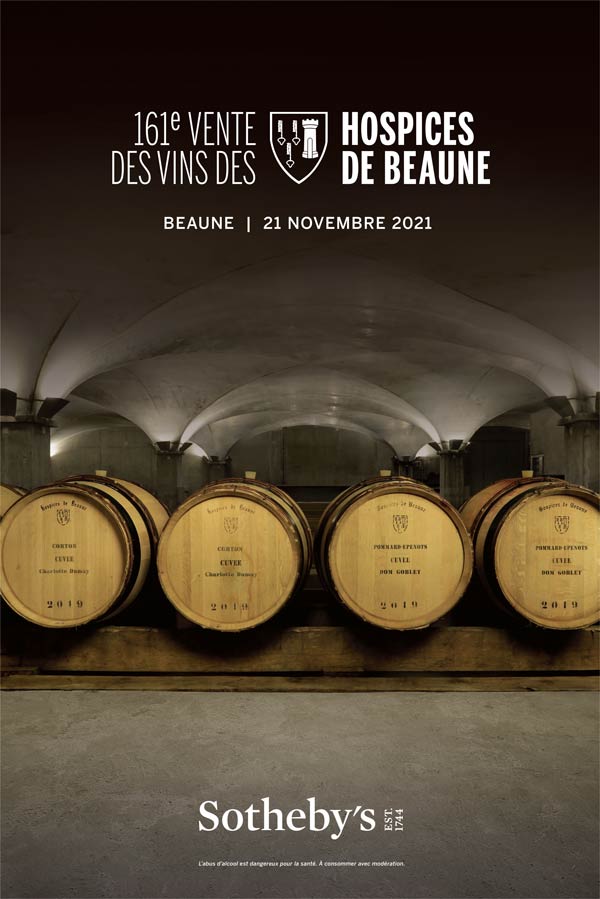 Vintage 2021 is later than the last few years (2020, 2019 especially). In other words, we are back to basics , with harvest taking place at the end of September.
2021 will unfortunately be remembered quantity-wise for a long time by its disastrous frost early april. Direct consequence: this is probably one of the smallest vintages ever in Burgundy and therefore at the Hospices de Beaune too.
Let's come back in details to this complex vintage which offers nonetheless wines from a surprising complexity in both colours with the king interviews from Ludivine Griveau, Hospices winemaker.
Vintage 2021 overview by Alain Serveau, Albert Bichot's chief winemaker
After our tasting of the 50 Hospices de Beaune wines with Ludivine Griveau before the auction, we are extremely pleased with all wines, that offer a very nice and subtle representation of each terroir and its expression. There is a strong homogeneity in all 50 cuvées.
Globally, we enjoy this year the typicity of our fantastic Bourgogne varietals Chardonnay and Pinot Noir, who deeply express their birthplace terroir. Keywords are then: pleasure, rarity and relief after a vintage that was a real fight from start to finish. It is both a winegrower and winemaker's vintage that we will have a real pleasure to age in our cellars for all our customers.
Vinification of vintage 2021 and the style of the wines: going back to the "classic Bourgogne that we love!" declares Ludivine Griveau
Vegetative cycle and harvest: a challenging 2021 vintage worked with utmost precision
Vintage 2021 key moments
How did this vintage 2021 start?
The vintage started with a sort of heatwave at the end of March. To me it's a very important point to mention, because at this stage all the vegetation started, all bud breaks, not only in the vineyards but everywhere. After that we got these 3 days of frost. 3 difficult nights, not only at minus 1 or minus 3, but much cooler than that, at minus 7 or 8. Like a black winter frost. It was really difficult because we lost a lot of our Chardonnay that had started first. And then we expected our vegetation and our Pinot Noir to start again and it took one month almost. It was playing with our nerves, really. After that, nothing happened in the vineyards for one month. Eventually after that period, it all started again, even intensively. We had a rather cool and rainy spring and beginning of summer. A sort of normal time in August and a woderful September, which is really important in Burgundy, like we used to have before.
If we come back on this hard season through summer, with a lot of humidity, strong fungus pressure…How do you cope with that?
The particularity of this year is that we had both mildiew and oidium. These 2 fungus are usually separated. Either you have a vintage with one, or with the other. This year we had the two of them! It was hard ot organise the treatments. We are not organic certified but we work like we are. It meant for us going to the vineyards at least once a week, sometimes more because after a rainy day one has to go back as the treatments are only contact products. It was a really intense and tricky moment.
What about the end of the cycle? We had this very beneficial wind from mid August, which dried out everything. And then the question of maturity, the sanitary state of the grapes.
Yes, the balance between the sanitary stage of the crop, the weather, the sanitary pressure as well…all this was part of the deal to manage to get to the right decision to decide of harvest start. Basically we had a nice time for flowering, so we knew we had some fruits. The challenge was to do everything to keep them until harvest. It was a real compromise between the weather, the maturity itself and the sanitary conditions in the vineyards. Crossing these 3 elements, we decided to start on the 17th of September.
What about key parameters like acidity, sugar levels…?
When we taste the juices, both in red and white, they have a lot of flavours and that's a good point. We have nice levels of acidity. I can say Burgundian-typical levels of acidity! Sugar levels are rather very good, with alcohol equivalents of 12.1 to 12.5. That's a good suprise because we could have expected less than that. This means that ripeness did occur, and we were right in chosing our harvest dates.
It smells quite good in the winery, which is great…yet on the other hand one of the bad points is the total yield, with probably one of the lowest ever at the Hospices de Beaune estate
Yes I think it is the lowest vintage ever at the Hospices and even that I have known so far. That's why we give a lot of care to the grapes. You've seen the sorting tables…
Yes, that's one thing that surprised me, how careful the team is, the sorting tables going very slowly, with a kind of haute couture approach to each grape.
Yes to me this could be one of the secret points to manage to get a nice winemaking this year. The other one could be that the winemaker, the oenologist will have to make very technical decisions. It has been a technical vintage since the beginning and it will carry on till the end. It's still a bit early to say as the reds are still in cold maceration and the whites just beginning to ferment but that's the kind of things I can expect.
The Hospices auction is on November 21st, less than 2 months from now. One thing I 'd like to discuss is this auction within the auction, the Charity barrel and the special cause that will be supported: women, a cause very dear to your heart. Tell me a bit more!
The Hospices de Beaune decided to focus on women this year. There will be probably several charities supported, we don't know exactly know. But the current situation of women in the world is really something we care about. So women will be under the spotlight, as a kind of tribute to Guigone de Salins, the co-founder of the Hospices.
Hospices de Beaune 2021 vinifications and wines' styles
VINIFICATIONS OF HOSPICES de BEAUNE 2021 WHITE WINES
We're very happy with the whites. We finally managed to press all cuvées separately. This means we will be able to offer all 17 white cuvées at the auction. We were able to respect the origin and the quality of each cuvée, which is very important to us, not only because of the identity of the wines themselves but also because of the precision work this demonstrates. We borrowed a small press and managed to press everything inside. After pressing, we practiced a very traditional winemaking, putting the juice into barrels. They started fermentation with a rather high level of turbidity, with the lees. I really bet on the quality of the lees this year for vinification and also for the ageing that you will be doing.
VINIFICATIONS OF HOSPICES de BEAUNE 2021 RED WINES
The key was to carry on the precision work done on the sorting table. We managed to separate as much the plots as we wanted to. It is important to focus first on the plot, on the climat. It was a first victory for us. Then we added a lot of precision day after day, working without any pre-conceived rule, changing the way we would do the fermentation if needed. Originally, I had the idea of doing rather short cold macerations before fermentation started, but day after day it was so rich in the aromas of the Pinot Noir that I said: I can't stop now! So I did this for 6 to 9 days, and the aromas were getting out day after day, like never ending.
And then fermentation started, and it was really easy and went smoothly. Then we had to think a little bit about chemistry, because we needed to fix the colours, that were a bit fragile. We worked on several plans but one of them was to stabilize the temperature at 30 degrees, not that high, to fix the colours and also blend the tannins all together.
PRECISION, NUANCE AND FOCUS ON TERROIRS ACHIEVED THROUGH YEARS OF EXPERIENCE AND SCIENTIFIC KNOWLEDGE
First, my 20 years of experience allowed me to be at ease with the precision that I wanted. Then solid scientific and technical knowledge were equally important. We are very well equipped here in the Hospices winery. I could adapt our perfect equipment to science and oenology and take the right decisions. Of course, we also follow our ideas, our intuitions, our heart but maybe not as much as we used to do previously, because Burgundy wines need this kind of knowledge.
STYLE OF WHITES WINES
First, it's really a Burgundian vintage in both colours.The balance is very nice for whites. We had to ferment on lees, very traditionally, and we find in the wines that classical bitterness, slightly reductive with fennel aromas, and also a lot of fruits, some pear, very intense. It's a very Burgundian Chardonnay that we have, with a bit of shyness I would say. I'm convinced the lees will we very useful to fix this balance. Of course, we can also talk about the acidity, which is a parameter that we have in the perception of the whites. But it's important to analyze this perception of acidity in the whole tasting context. Seeing the figures of some indicators, like pH level or total acidity level is one thing, but to interpret them requires focusing on the tasting. If we look this way, whites are not that much acid, not more than what we're used to. No need to only focus on acidity only. We can trust our whites this year!
STYLE OF RED WINES.
We can trust our red wines too! They were a little bit more difficult to play with. By the end we also have this power of aromas. We're more on cherries, strawberries, raspberries, with a very intense expression. They have this typical Pinot Noir texture of tannins, but different to what we have had in the last few years. Last year we had very deep and strong tannins. This year we have more elegant and smoothy tannins. It's not a matter of being light or diluted or words that I fear to hear this year, nothing to see with that! That's the DNA of our vintage, and even so we can feel the difference between terroirs. You're in Volnay with the elegance, you're in Pommard with the structure…and we were lucky with the Côte de Nuits wines, which are maybe a little bit deeper. Different wines will be available for different kind of people. Lastly, we will probably be able to offer all the cuvées at the auction.
YOUR SPIRIT BEFORE THE AUCTION IN A FEW WEEKS?
I'm still a bit nervous how the sale will happen. But I have the feeling to have done all my best. I DO believe in the wines. As a grand Domaine, like some others, we are able to show some great great wines, because we have really worked on this precision.
WHY TO BUY HOSPICES WINES (WITH ALBERT BICHOT!) IN 2021?
Because it's very good! And because it's very important for the hospital. We make great wines, you make the cause beautiful!
Buy at the Hospices de Beaune auction with Albert Bichot, from 1 bottle to 1 barrel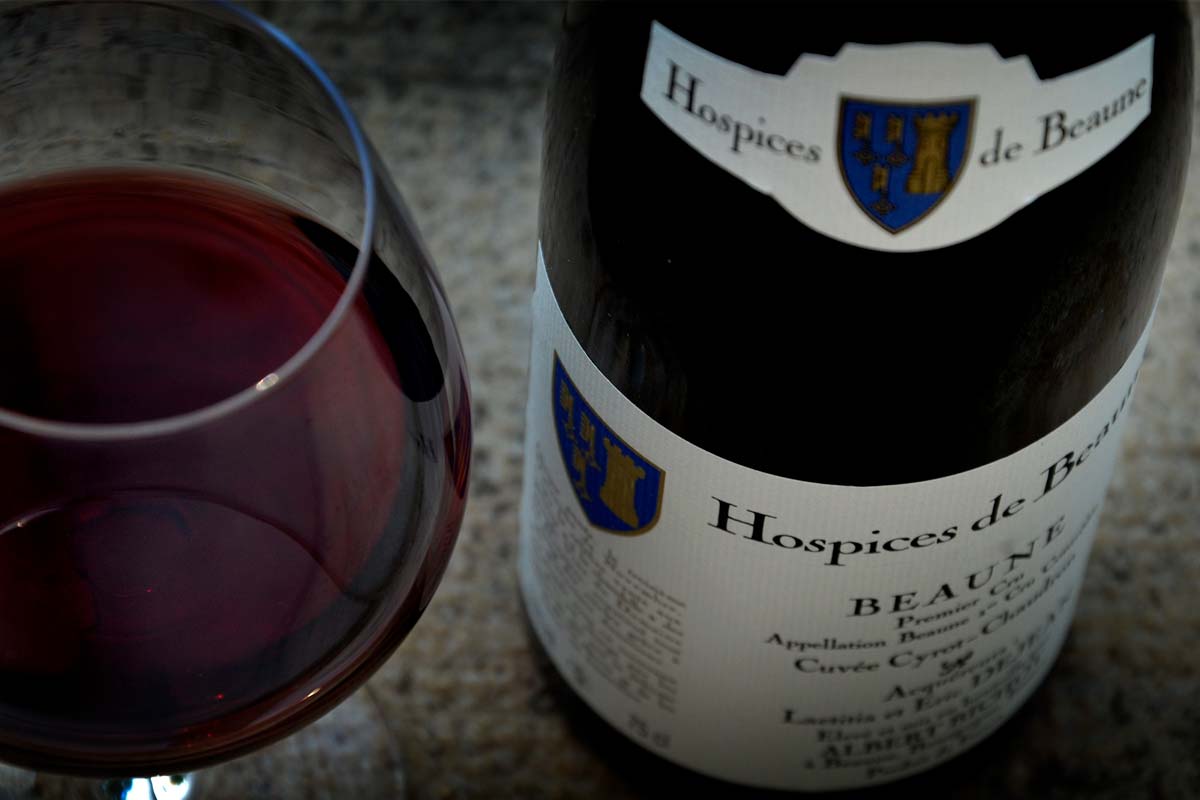 Buy from just 1 bottle at the Hospices de Beaune auction
5 WINES SELECTED BY ALBERT BICHOT.
EN PRIMEUR PURCHASE
Buy online Hospices de Beaune old vintages, bought and carefully aged by #1 buyer Albert Bichot
Every year, Albert Bichot buys a selection of barrels from the 50 Hospices de Beaune wines. We age them to perfection and then bottle them. This is why today our online store is the best place to buy the outstanding Hospices de Beaune wines back vintages.
Due to limited quantities and logistics issues, our online store displays only a selection of our Hospices de Beaune and Nuits-Saint-Georges back vintages. Please do not hesitate to contact Jean-David by email to receive the full listing. We can ship in most countries!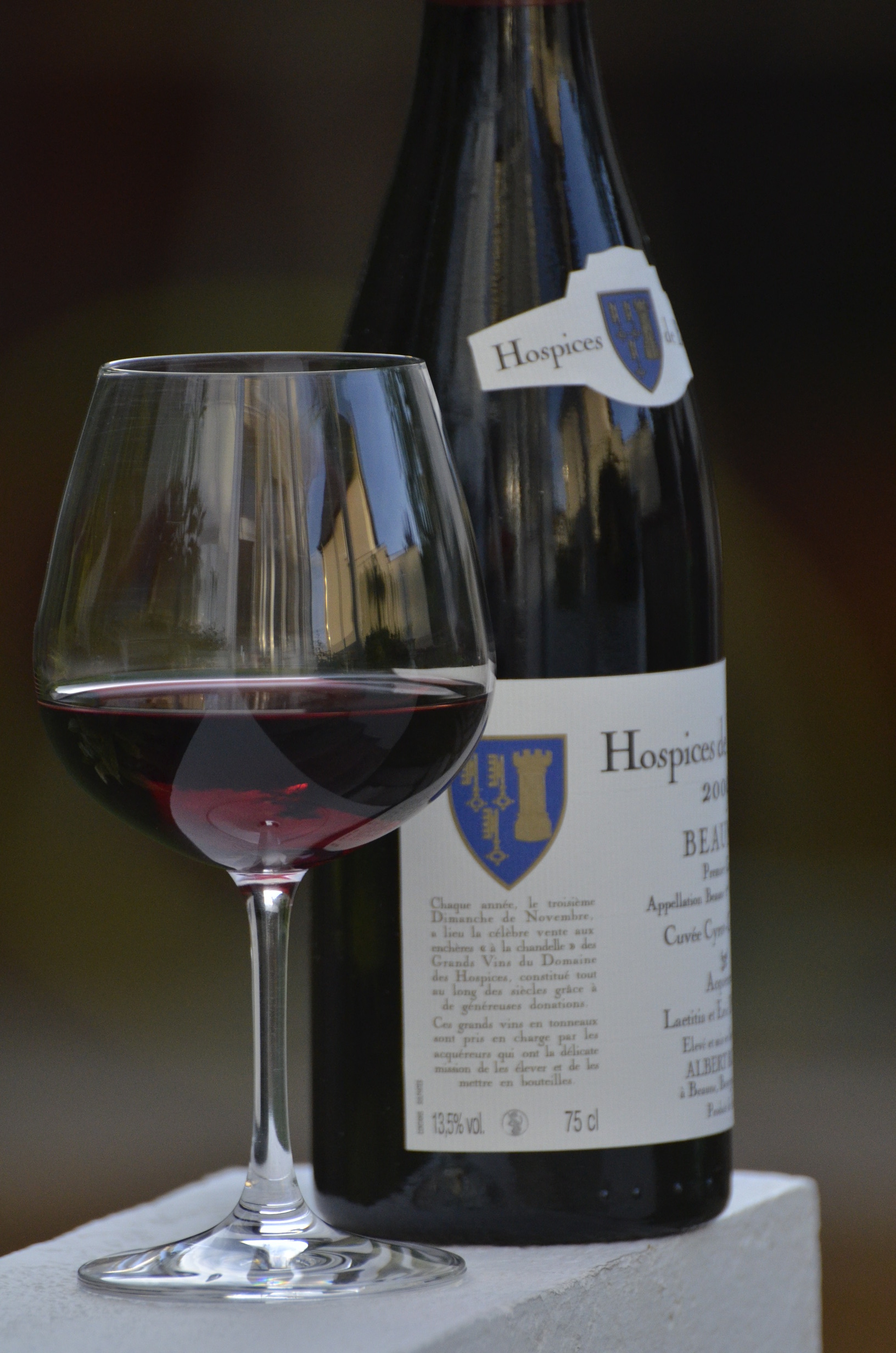 Buy online a selection of
Hospices de Beaune old vintages