An iconic wine label for treasured Burgundy wines
Hospices de Beaune wines are truly unique and belong to the world wine heritage.
With their iconic label showing the family crest of the Domaine's founders in 1443, the wine appellation (village of origin) and the name of the cuvée, those Grands Vins de Bourgogne shine out amongst their peers

A perfect example of the bespoke service proposed to www.hospices-beaune.com customers, Albert Bichot allows to customise this mythical label with your name as a buyer at the auction.

The perfect way to remember this vintage forever in your heart
Printing your name on the label is a great way to make an emotional connexion with those splendid Burgundy wines. For the year of your wedding, a special anniversary or child birth, a gift to thank a loyal customer or serve your own Hospices wines in your corporate functions and gatherings… there are so many reasons to remember this vintage forever.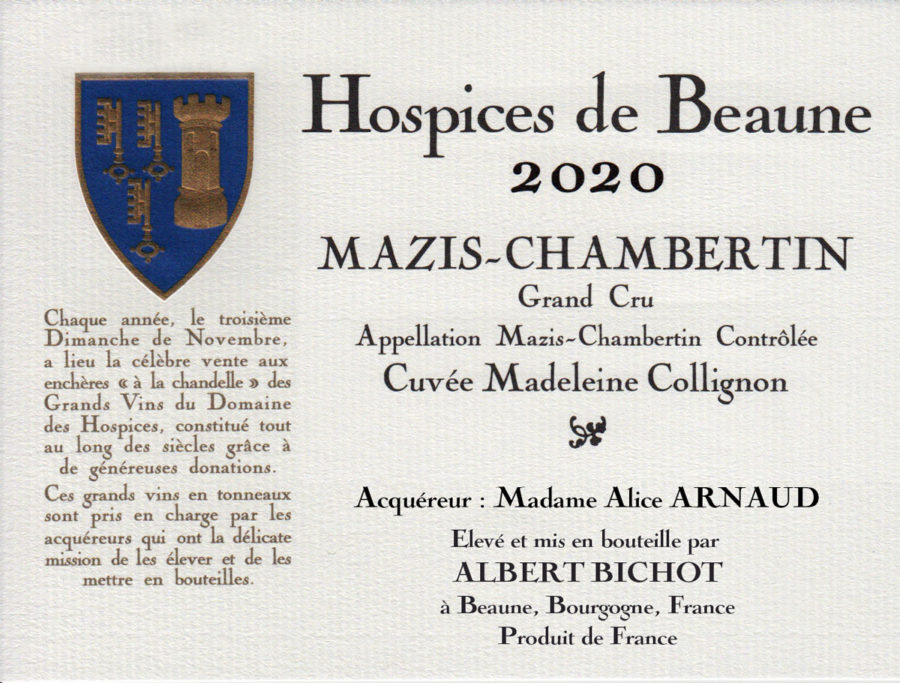 How to customise the Hospices de Beaune label?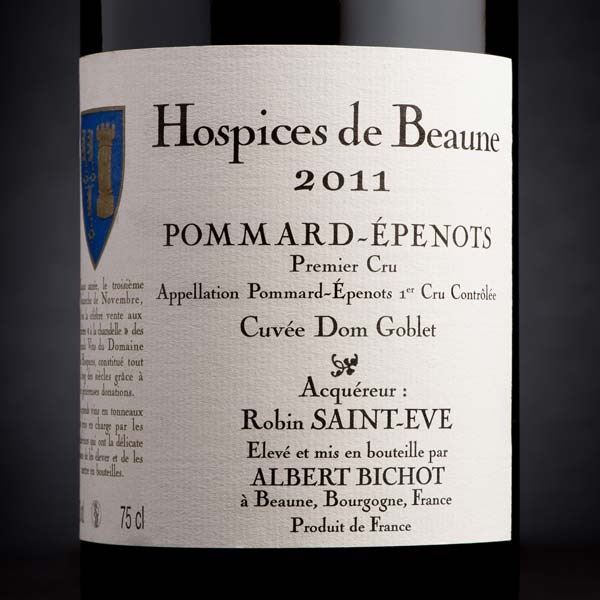 Option 1 – a set fee for a minimum of 6 bottles of the same wine
Custom labels are possible only for buyers of 6 bottles of the same wine. The fixed cost is 70 Euros + VAT, no matter how many bottles are reprinted (6, 12, 24, etc…)
Option 2 : free custom labels if you buy a full or half barrel
If you buy 144 or 288 bottles (a full barrel) of the same wine, the first set of custom labels is included in our price. You can, as an option with an extra cost, have several customisations, for instance if you share the barrel with some friends.
A question or a special projet? We're here to help you
If you fancy something special or have in mind a special idea to make your Hospices de Beaune wines even more unique, don't hesitate to contact us. We're here to help!