Volnay 1er Cru Cuvée Blondeau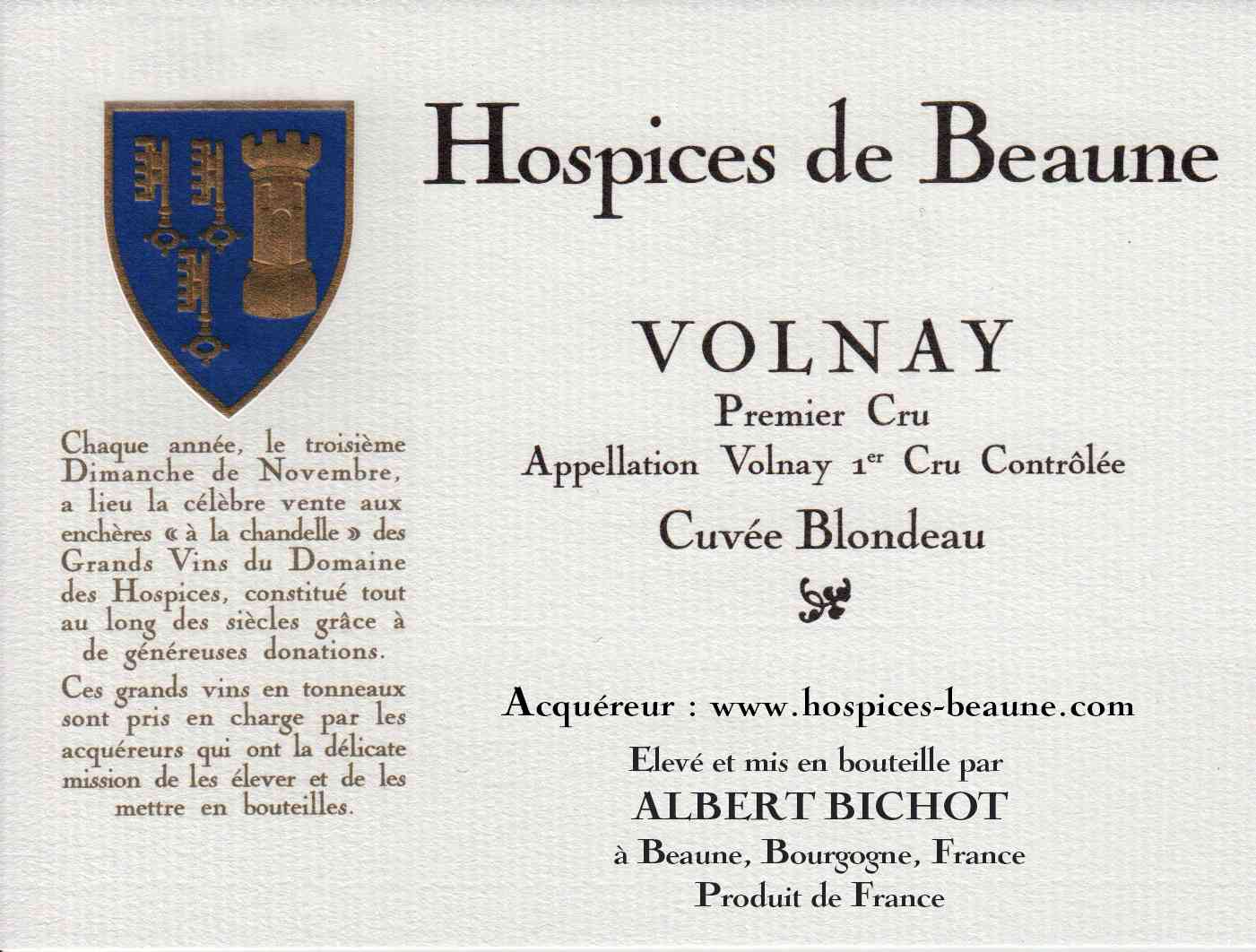 PDF
---
Region: Côte de Beaune

Village: Volnay
Level: Premier Cru
AOC: Volnay 1er Cru
Grapes: Pinot Noir
Color: red
Tasting
Bright red colour. Complex nose of wild berries, dark fruits and cherries. The mouth offers a beautiful elegance, keeping some structure typical of the great terroirs that compose this wine.
Food matching
Œufs en meurette (cooked in red wine sauce), poulet with morels sauce, sweet and sour pork ribs.
History
In 1811, François Blondeau gave the bells of the Hospice de la Charité, rue de Lorraine in Beaune. Blondeau restored the church in Volnay, built a school, and gave all his vineyards in Pommard and Volnay so that 5 old people might be cared for, in perpetuity. Lovers of Volnay will prick up their ears at the roll-call of Premiers Crus here: Champans and Taille Pieds, planted between 1952 and 1989, make up over 70% of this Cuvée. The Ronceret, half planted in 1961, half in 2005, with Mitans planted between 1955 and 1972, make up the remaining 30% of the Cuvée.
Terroirs
Les Champans 0.64 ha.,
En Taille Pieds 0.56 ha.,
Le Ronceret 0.36 ha.,
Les Mitans 0.25 ha.
Photos & videos gallery