A wine estate is a living organism! Nothing is static in the wine world, and this is also true for Domaine des Hospices de Beaune! Thus in 2022 several noteworthy evolutions take place with 2 new cuvées that will be auctionned at the 162d Hospices auction on November 20th, 2022
Corton Grand Cru: going parcelar with a new single plot cuvée "Les Renardes" and cuvées Docteur Peste and Charlotte Dumay going in the same terroir-based direction
CORTON GRAND CRU CUVEE LES RENARDES
This terroir has a strong identity which is harmoniously expressed in the wine. The strength of its clay brings a tannic and full-bodied texture; the chalky and stony soil allows for the production of a pinot noir combining subtlety and complexity. This is undoubtedly what makes it one of the most renowned wine-growing plots in the Corton hillside, promising powerful wines with a high ageing potential. Since 2016, the Hospices de Beaune has separated its four Corton terroirs during the vinification process, a decision that makes sense both qualitatively and for the Burgundian identity of the Hospices.
CORTON GRAND CRU BRESSANDES CUVEE CHARLOTTE DUMAY
From 2022, this cuvée will come from a single plot Grand Cru Les Bressandes
CORTON GRAND CRU CHAUMES CUVEE DOCTEUR PESTE
From 2022, this cuvée will come from a single plot of Grand Cru Les Chaumes
A new white cuvée: Beaune 1er Cru Clos des Mouches Hughes & Louis Bétault
This cuvée has been produced from a vineyard situated at an altitude of about 250m and facing east on a gentle slope. The vines are planted in a rather stony soil where beehives have given way to Chardonnay, allowing for the production of a wine of great finesse, with a strong structure on the finish. The parcel is arguably one of the most beautiful terroirs in Beaune and the wines have a huge potential for ageing with grace and elegance.
Corton Grand Cru and Beaune 1er Cru Clos des Mouches: two fine terroirs where Albert Bichot also owns some plots!
We at Albert Bichot are thrilled by the arrival of those new cuvées! Why? Because both of them come from terroirs that we love and know very well! We are indeed the owner in both Clos des Mouches and Corton Grand Cru with our famous monopole Clos des Maréchaudes. It will be a pleasure to support the arrival of those 2 new cuvées in the Hospices de Beaune portfolio and to age them.
How to buy at the Hospices de Beaune auction with Albert Bichot,
from 1 bottle to 1 barrel?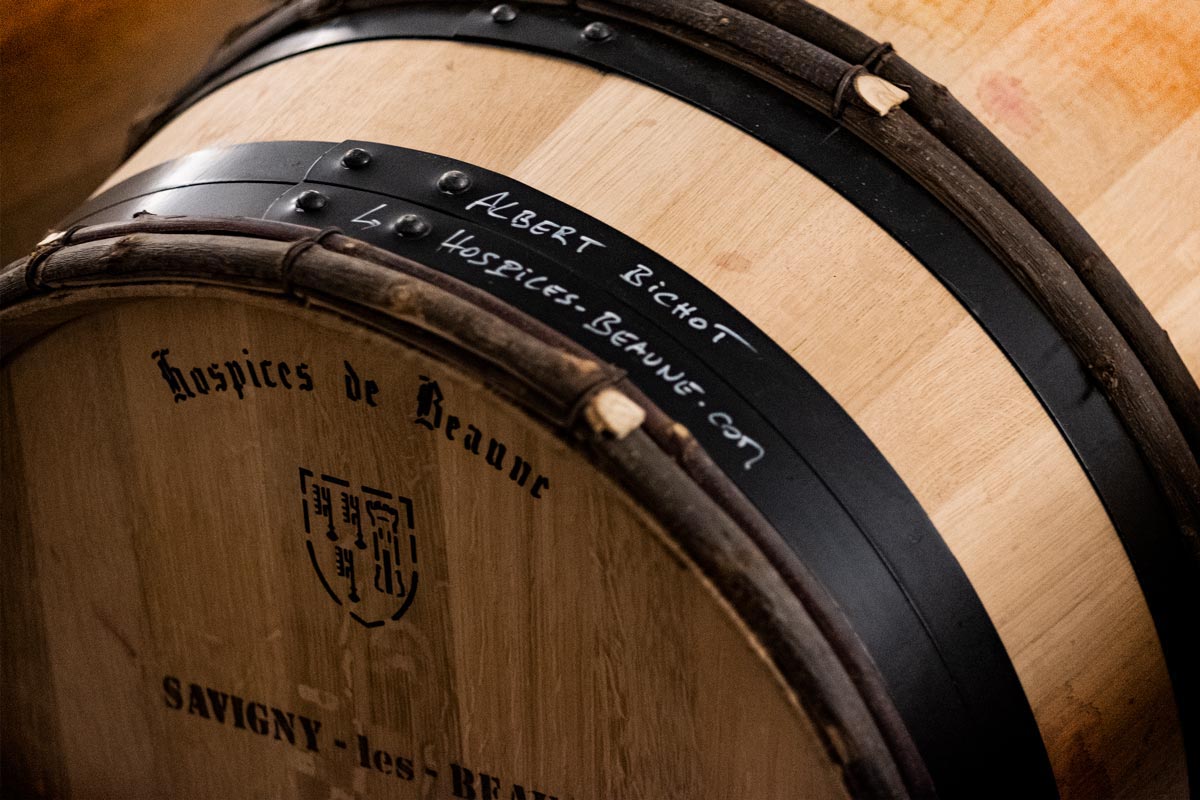 Buy a barrel at the Hospices auction
288 legendary bottles
UNFORGETTABLE EXPERIENCE
51 MYTHICAL WINES
BESPOKE SERVICE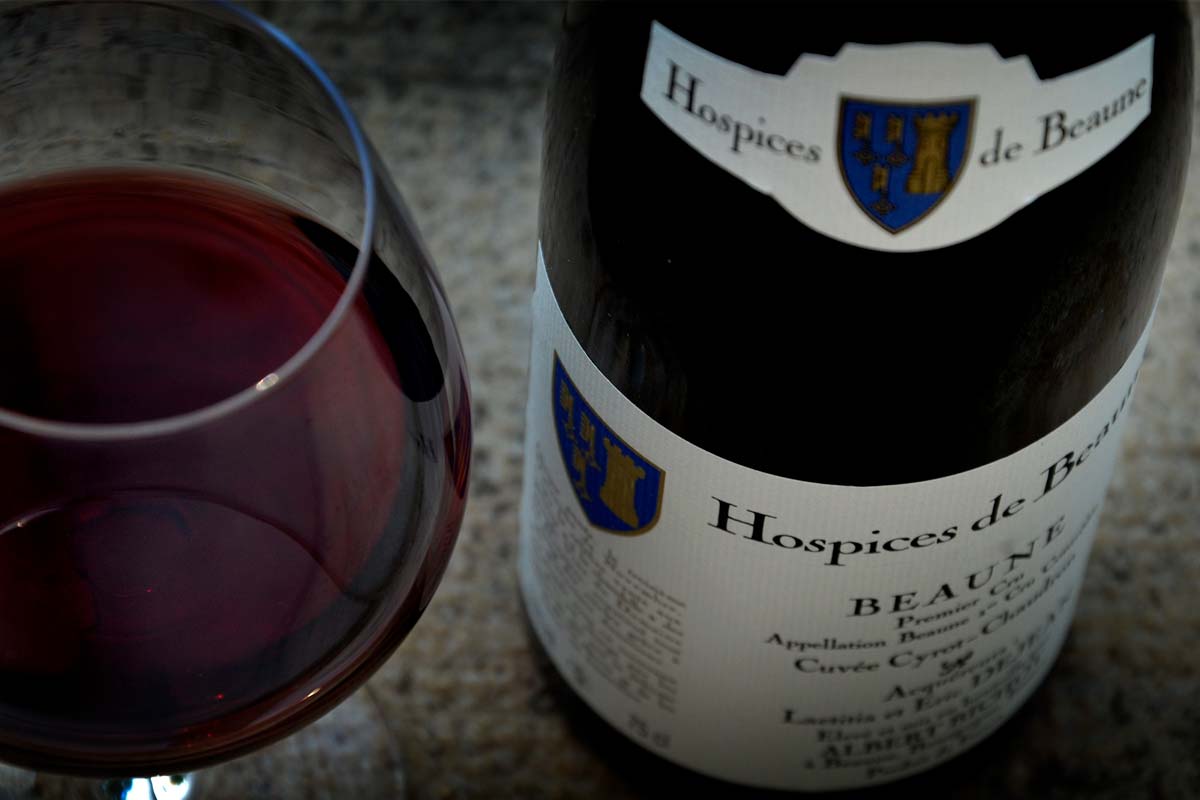 Buy from just 1 bottle at the Hospices de Beaune auction
5 WINES SELECTED BY ALBERT BICHOT.
EN PRIMEUR PURCHASE