Hospices de Beaune 2022 – a video summary
Vente des Hospices de Beaune vintage 2022 results: a new record (M€ 29) !
The 162nd Hospices de Beaune Wine Auction, led for the 2nd time by Sotheby's took place on Sunday November 20th. The sale reached an exceptional amount of M€ 28,98 for a total of 802 barrels i.e. an average price of €36,133 per barrel: this is an extraordinary sale, which beat all the odds with a global result that breaks the record of 2018 (€14 million for about the same number of barrels).
Despite the political, social and economic context that we are going through, French and international buyers were at the rendezvous to support the Hospices de Beaune and raised the auction resulting in a price increase of 8.28% (+0.08% for the reds and +14.18% for the whites)
compared to last year.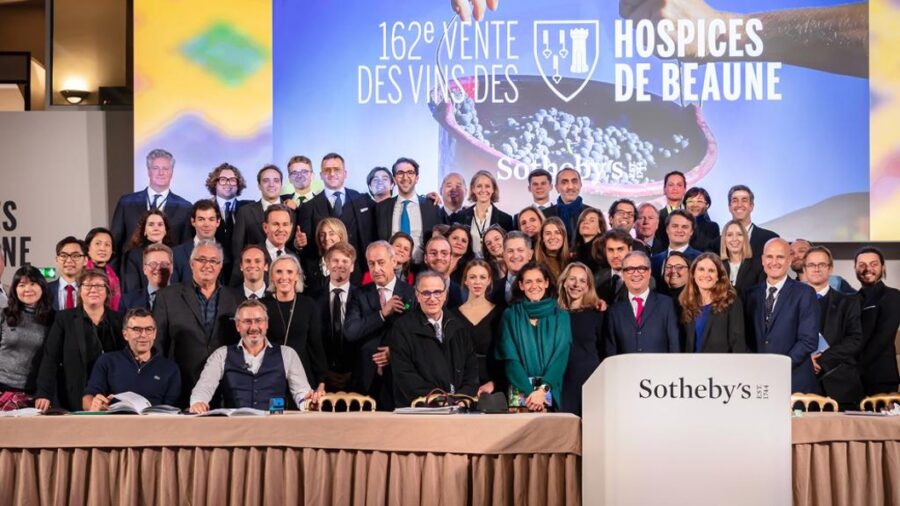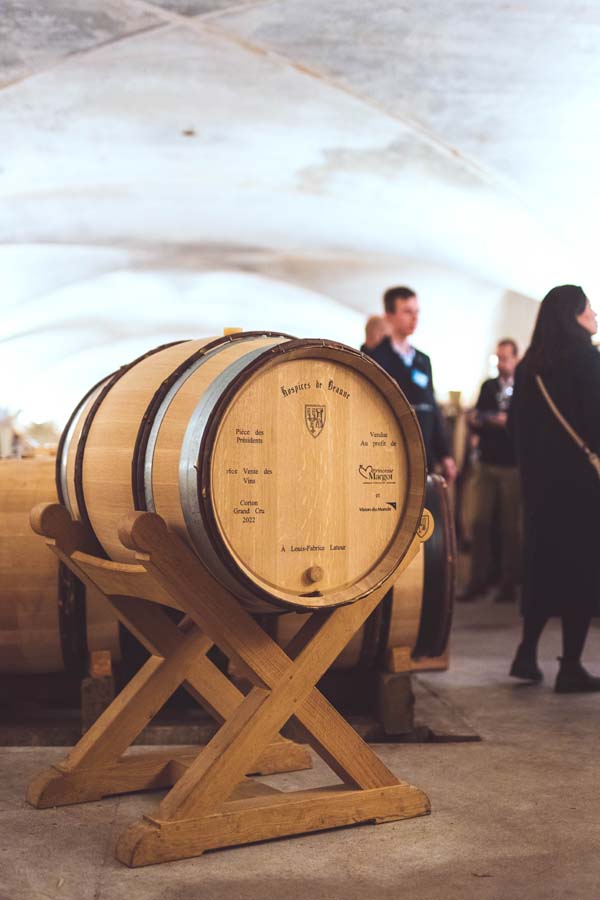 New record for the presidential barrel :
810 000 € for a Corton Grand Cru supporting childhood
The "Pièce des Présidents ", a Corton Grand Cru, produced from a blend of the finest terroirs of the Hospices (Corton Renardes, Corton Bressandes and Corton Chaumes) has reached a historic record of €810,000. This barrel which was a tribute to Louis-Fabrice Latour who died last September, was acquired by the maisons Louis Latour and Joseph Drouhin as well as by a group of other wine houses including obviously Albert Bichot.
The amount will be shared between two associations dedicated to the cause of childhood: Princesse Margot, sponsored by French TV presenter Flavie Flament, which accompanies children and adolescents with cancer and helps their families through this ordeal and Vision du Monde, an international solidarity charity, supported by French actor Benoit Magimel, which helps the most vulnerable children,
"We are happy to be around the Latour family, with our fellow negociants and the associations who do a wonderful job" says Albéric Bichot.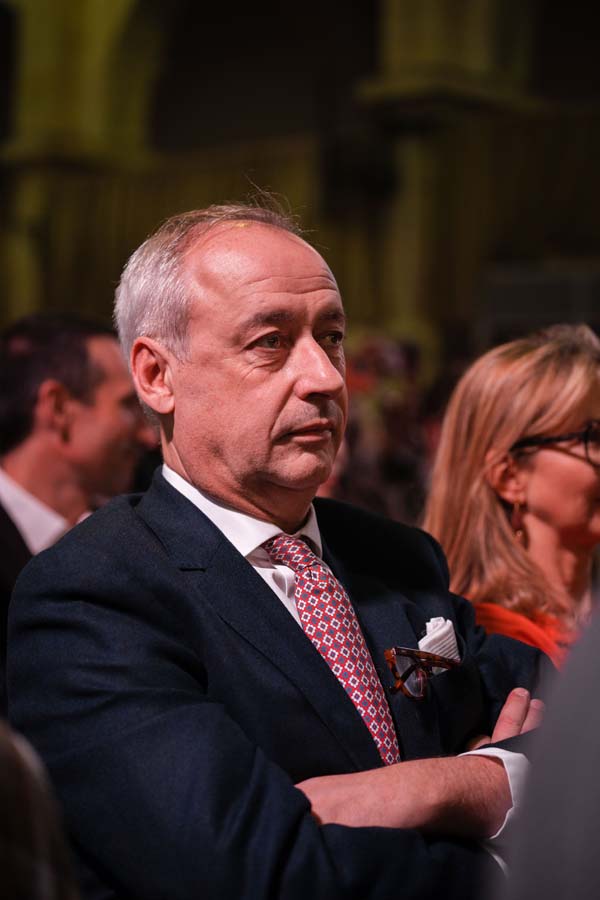 Albert Bichot: once again #1 buyer with 112 barrels worth M€ 5
A family-owned and independent Maison since 1831, Albert Bichot is a major patron in the preservation of Burgundian culture and heritage. "Buying from the Hospices de Beaune is a tradition as much as it is a commitment", says Albéric Bichot, 6th generation of the family and born at the Hospices de Beaune himself.
Albert Bichot has been the first buyer of the Hospices de Beaune wine auction for more than 25 years now. It has been the case again this year with the acquisition of 112 barrels for an amount of €4,984,000 (17.3% of the total amount of the sale) which is a historic record in the history of the house. Albéric Bichot declares: "We are delighted with this exceptional sale which will finance the major reconstruction projects of the Beaune Hospital".
The detail of all Hospices de Beaune 2022 barrels that we bought :
MONTHELIE Les DURESSES LEBELIN (1)
AUXEY DURESSES 1er Cru Les DURESSES (1)
PERNAND VERGELESSES LES VERGELESSES 1er Cru RAMEAU LAMAROSSE (1)
SAVIGNY 1er Cru ARTHUR GIRARD (2)
SAVIGNY LES BEAUNE LES VERGELESSES 1er Cru FORNERET (1)
SAVIGNY 1er CRU FOUQUERAND (2)
BEAUNE 1er Cru DAMES HOSPITALIERES (3)
BEAUNE 1er Cru GUIGONE DE SALINS (2)
BEAUNE GREVES Premier Cru PIERRE FLOQUET (2)
BEAUNE 1er CRU CLOS DES MOUCHES H&L BETTAULT (2)
BEAUNE 1er Cru CLOS DES AVAUX (2)
BEAUNE 1er Cru NICOLAS ROLIN(6)
BEAUNE 1er Cru Les MONTREVENOTS CYROT CHAUDRON (4)
BEAUNE 1er Cru HUGUES & LOUIS BETTAULT (5)
BEAUNE 1er Cru BRUNET (4)
BEAUNE 1er Cru MAURICE DROUHIN (1)
BEAUNE 1er Cru ROUSSEAU DESLANDES (1)
POMMARD 1er Cru DAMES DE LA CHARITE (1)
POMMARD 1er Cru Les EPENOTS DOM GOBLET (5)
POMMARD RAYMOND CYROT (1)
POMMARD BILLARDET (5)
POMMARD SUZANNE CHAUDRON (3)
VOLNAY 1er Cru BLONDEAU (5)
VOLNAY 1er Cru GENERAL MUTEAU (2)
VOLNAY 1er Cru Les SANTENOTS JEHAN DE MASSOL (2)
VOLNAY LES SANTENOTS 1er Cru GAUVAIN (1)
CORTON les BRESSANDES Grand Cru CHARLOTTE DUMAY (4)
CORTON Les CHAUMES Grand Cru DOCTEUR PESTE (3)
CORTON Les RENARDES Grand Cru LES RENARDES (3)
CORTON CLOS DU ROY Grand Cru BARONNE DU BAY (4)
ECHEZEAUX Grand Cru JEAN LUC BISSEY (5)
MAZIS-CHAMBERTIN Grand Cru MADELEINE COLLIGNON (1)
CLOS DE LA ROCHE Grand Cru GEORGES KRITTER (1)
POUILLY FUISSE FRANCOISE POISARD (2)
MEURSAULT GOUREAU (1)
MEURSAULT LOPPIN (7)
MEURSAULT CHARMES 1er Cru BAHEZRE DE LANLAY (1)
MEURSAULT CHARMES 1er CruALBERT GRIVAULT (3)
MEURSAULT 1er Cru Les PORUSOTS (3)
MEURSAULT 11er Cru Les GENEVRIERES BAUDOT (4)
CORTON CHARLEMAGNE Grand Cru ROI SOLEIL (2)
CORTON CHARLEMAGNE Grand Cru ROI SOLEIL
BATARD MONTRACHET Grand Cru DAMES DE FLANDRES (3)
How to buy at the Hospices de Beaune auction with Albert Bichot, from 1 bottle to 1 barrel?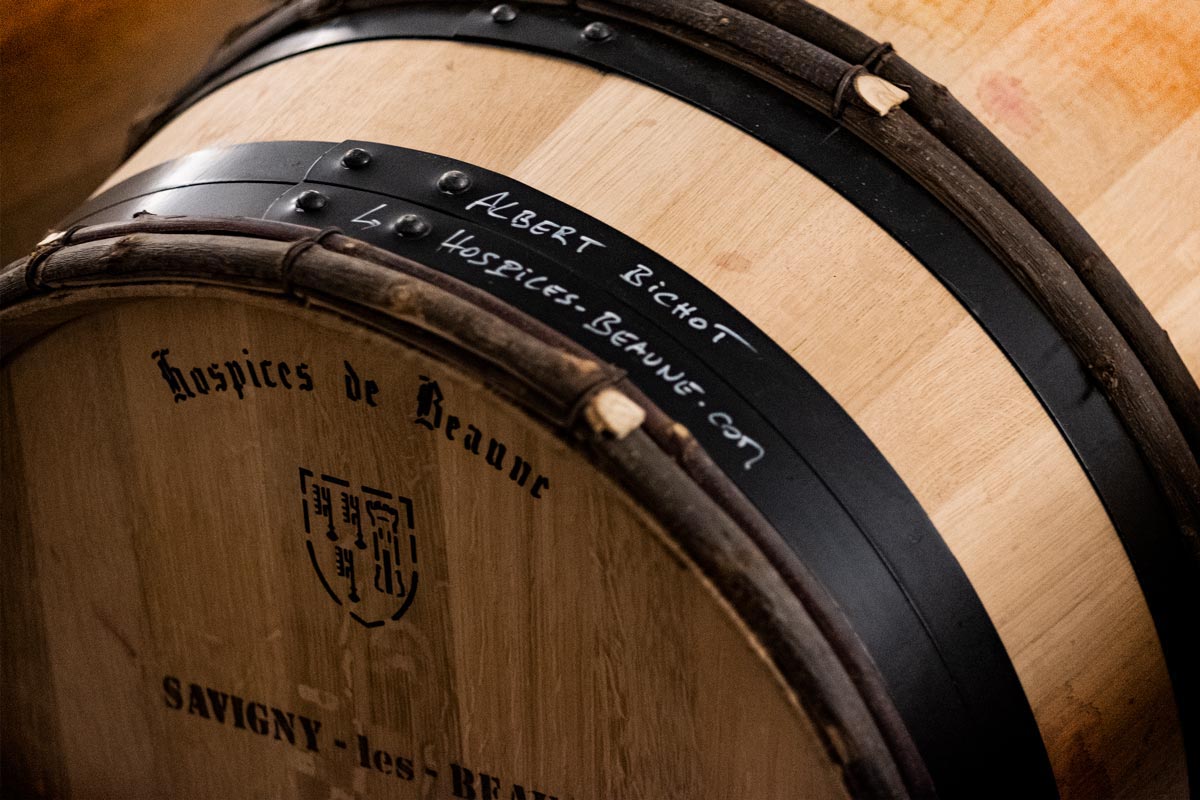 Buy a barrel at the Hospices auction
288 legendary bottles
UNFORGETTABLE EXPERIENCE
51 MYTHICAL WINES
BESPOKE SERVICE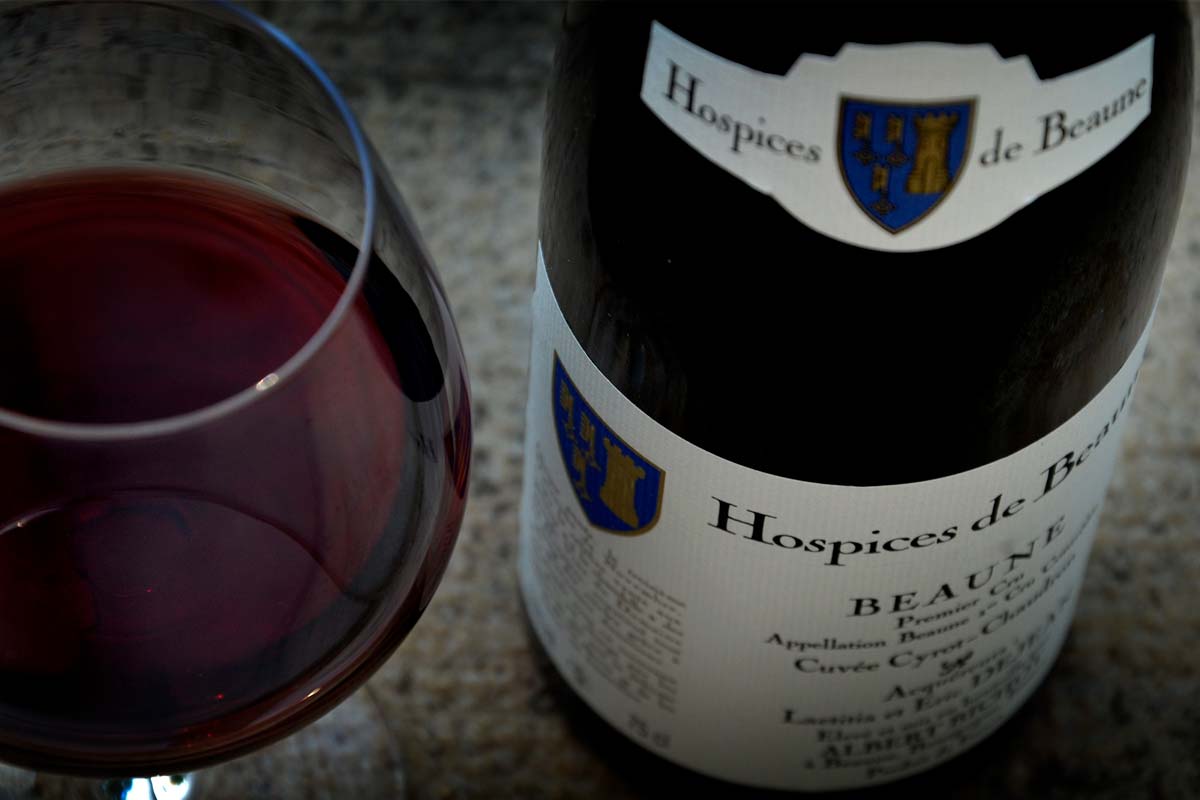 Buy from just 1 bottle at the Hospices de Beaune auction
5 WINES SELECTED BY ALBERT BICHOT.
EN PRIMEUR PURCHASE
Buy online Albert Bichot en primeur wines or Hospices de Beaune back vintages
As the #1 buyer for more than 25 years, we of course have a selection of Hospices de Beaune back vintages immediately available for purchase. Please visit our online store for a first selection. Some of those wines are is such small quantities that they're not sold online. Please contact us to access our full catalogue. You can even customise the label with your name under certain conditions (minimul of bottles).
With the same principle as the Hospices wines, Albert Bichot releases every year a small selection of our (Domaine) wines en primeur. A fantastic way to secure some very sought-after wines at the best possible price. Shipping takes place 2 years after the vintage. Example: vintage 2022 will be sold until end November 2023 and shipping will take place during fall 2024.