Hospices de Beaune 2022: Princesse Margot and Vision du Monde are the 2 charities that will benefit from the Presidential Barrel

In 2022, the funds will benefit children's causes and two associations in particular: firstly, Princesse Margot, created in 2012 by Muriel Hattab, whose mission is to support children with cancer and help their families through the ordeal engendered by the disease. The project to be carried out by the association with the profits from the sale of the charity piece is entitled "La maison des Parents" and is an extension of its mission to support young patients and their families. In order to remain close to their sick child, hospitalised for long periods of time, Princesse Margot has decided to offer temporary accommodation to families.
Vision du Monde, the second association selected, has a presence wherever children suffer, in more than 100 countries. Its mission is to help the most vulnerable children, to lift them out of extreme poverty and give them the means to live their lives to the full. Thanks to the very generous contribution brought by the sale of the 'charity coin', World Vision wishes to invest in one of its priority projects, developed in Kenya. The project, "Kenya Big Dream", aims to fight against genital mutilation and child marriage in order to allow each little girl and boy to realise their dreams and potential.
Presidential barrel Hospices de Beaune 2022 : a Corton Grand cru red in a very special barrel, as a tribute to Louis-Fabrice Latour
Louis-Fabrice Latour, from the eponymous Maison de Bourgogne sadly died in September 2022. This prominent figure from the Burgundy wine trade was an absolute fan of the hill of Corton, where the company has a major presence.
As a tribute, the Presidential Barrel that will be sold during the 162d Hospices de Beaune auction will be a Corton Grand Cru red sold in a very symbolic barrel made by the Louis Latour coopers, as they are one of the last houses to have their own in-house cooperage activity.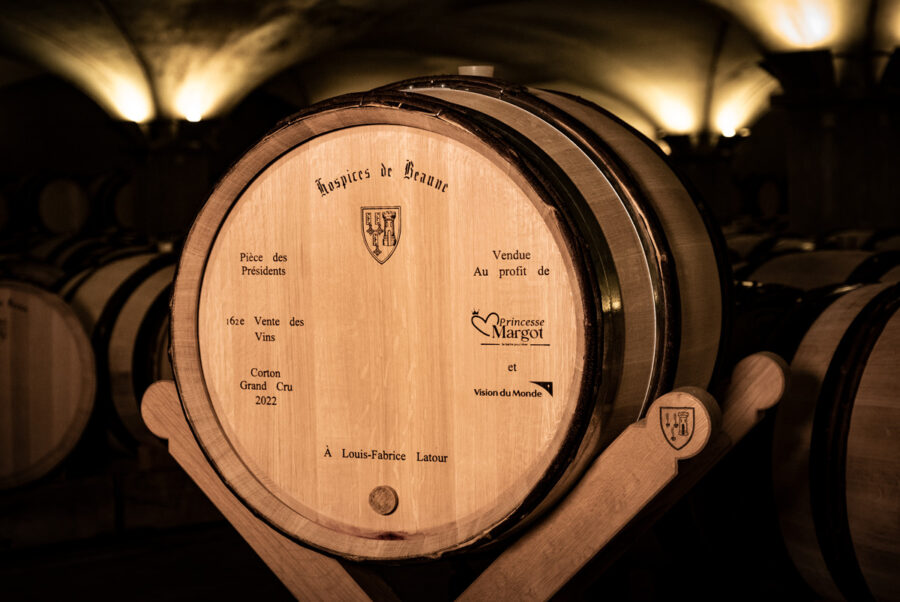 The presidential barrel: an auction within the auction
A key moment during the Hospices de Beaune wine auction, the presidential barrel is sold every year to the benefit of 2 charities, who will share the money raised for this very special barrel.
At Albert Bichot, we have bought and aged many times this very special wine, thanks to the absolute generosity of our customers
How to buy at the Hospices de Beaune auction with Albert Bichot, from 1 bottle to 1 barrel?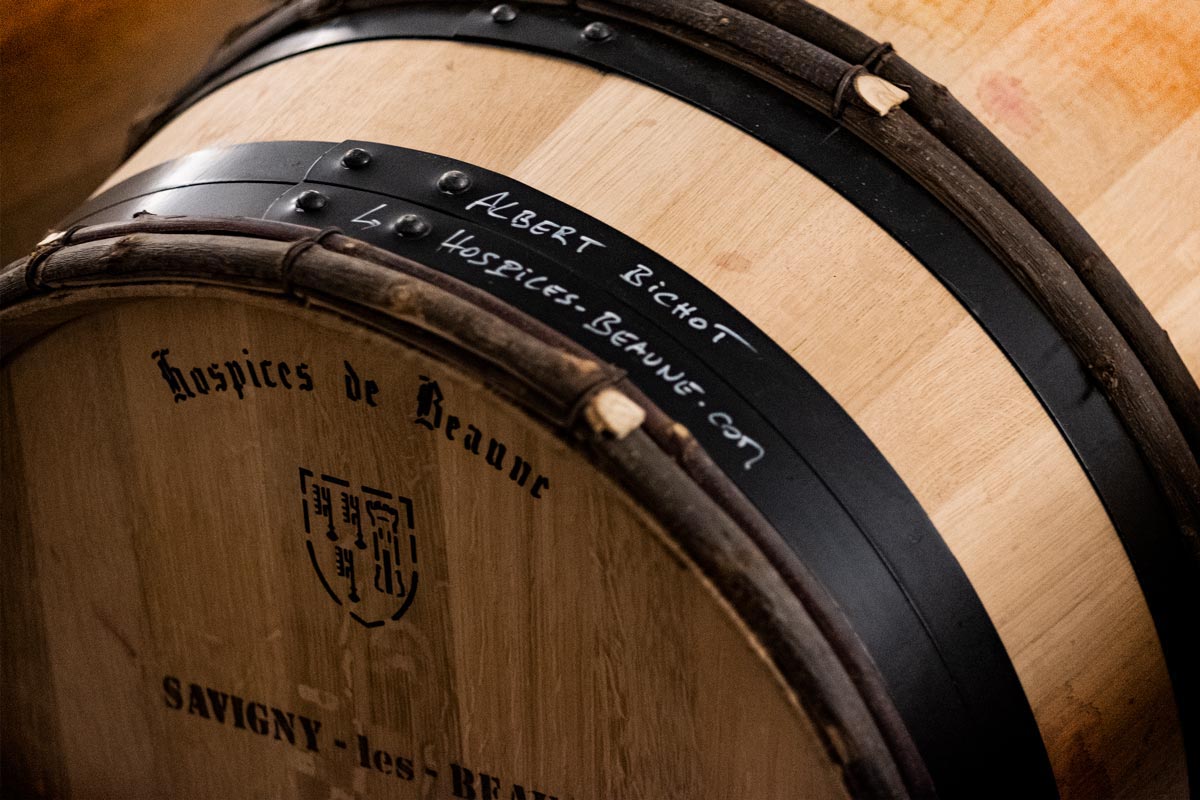 Buy a barrel at the Hospices auction
288 legendary bottles
UNFORGETTABLE EXPERIENCE
51 MYTHICAL WINES
BESPOKE SERVICE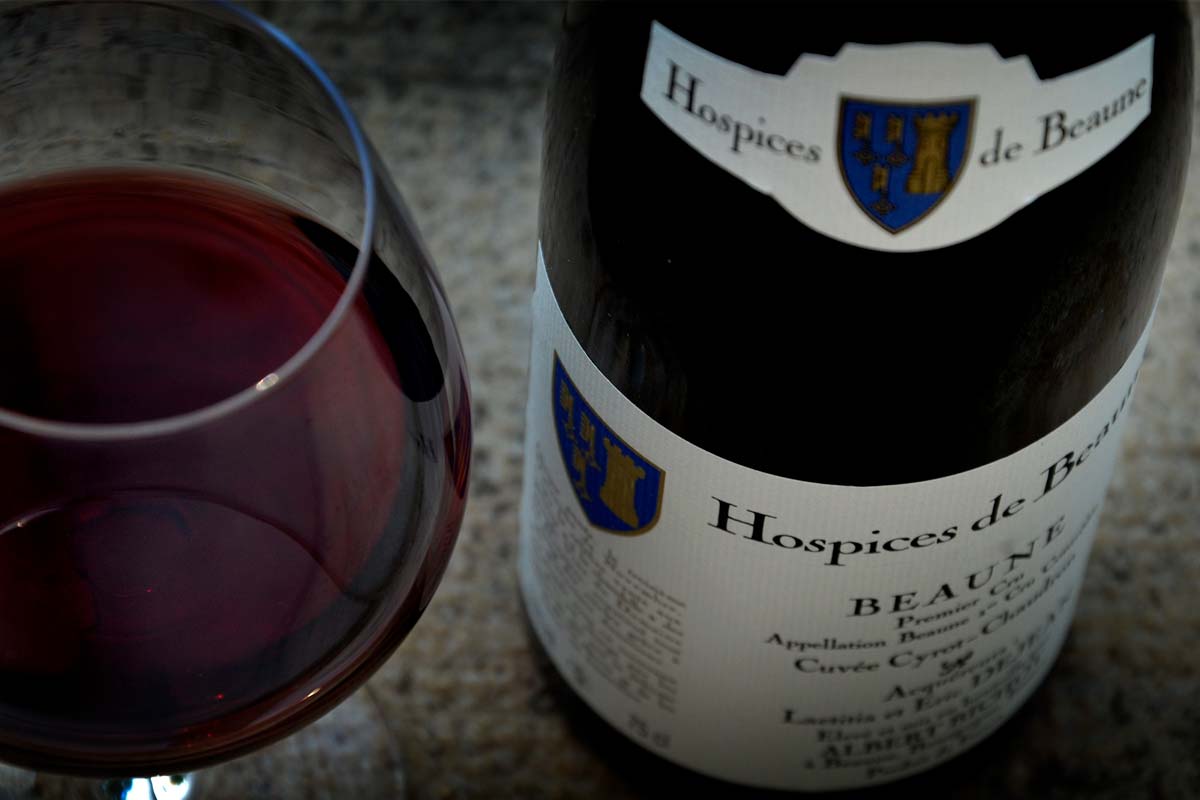 Buy from just 1 bottle at the Hospices de Beaune auction
5 WINES SELECTED BY ALBERT BICHOT.
EN PRIMEUR PURCHASE
Buy online Albert Bichot en primeur wines or Hospices de Beaune back vintages
As the #1 buyer for more than 25 years, we of course have a selection of Hospices de Beaune back vintages immediately available for purchase. Please visit our online store for a first selection. Some of those wines are is such small quantities that they're not sold online. Please contact us to access our full catalogue. You can even customise the label with your name under certain conditions (minimul of bottles).
With the same principle as the Hospices wines, Albert Bichot releases every year a small selection of our (Domaine) wines en primeur. A fantastic way to secure some very sought-after wines at the best possible price. Shipping takes place 2 years after the vintage. Example: vintage 2022 will be sold until end November 2023 and shipping will take place during fall 2024.