Savigny-les-Beaune 1er Cru Cuvée Arthur Girard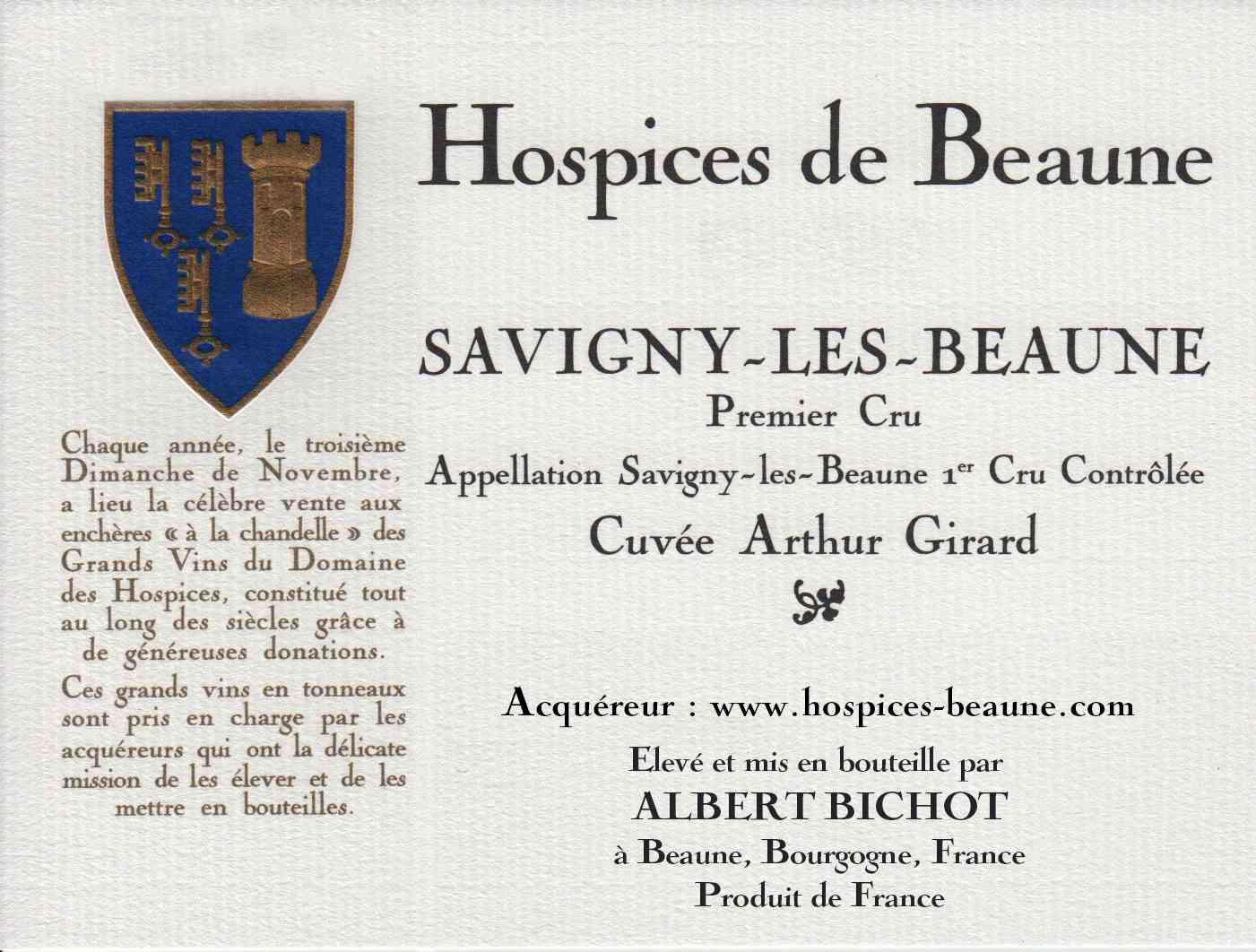 PDF
---
Region: Côte de Beaune

Village: Savigny
Level: Premier Cru
AOC: Savigny-les-Beaune 1er Cru
Grapes: Pinot Noir
Color: red
Tasting
Deep crimson colour. Attractive bouquet, the fruit on the cusp of red and black, with some fresh cherry notes intertwined with some darker fruit. It encapsulates the elegance to which Savigny should aspire, and the finish is beautifully poised.
Food matching
Pork tenderloin, mixed salad with duck confit, potato gratin.
History
Arthur Girard bequeathed part of his worldly goods to the Hôtel-Dieu in 1936. This included his properties in Savigny : Les Guettottes, Les Peuillots, Marconnets and Bas Marconnets, Les Lavières, Les Charnières or Chaurières, or possibly Les Champs Charbon Fourches. This Cuvée traditionally comes entirely
from two Premiers Crus: Bas Marconnets and Les Peuillets, which both run up to the commune boundary with Beaune.
Terroirs
Les Peuillets 0.57 ha.,

Les Bas-Marconnets 0.91 ha.
Photos & videos gallery