Ludivine Griveau, Hospices de Beaune winemaker since vintage 2015, welcomed Albert Bichot with her usual kindness on the 24th of September, under a bright sun, to come back in detail about the 2021 vintage. Both under the viticulture angle and how she apprehended the harvest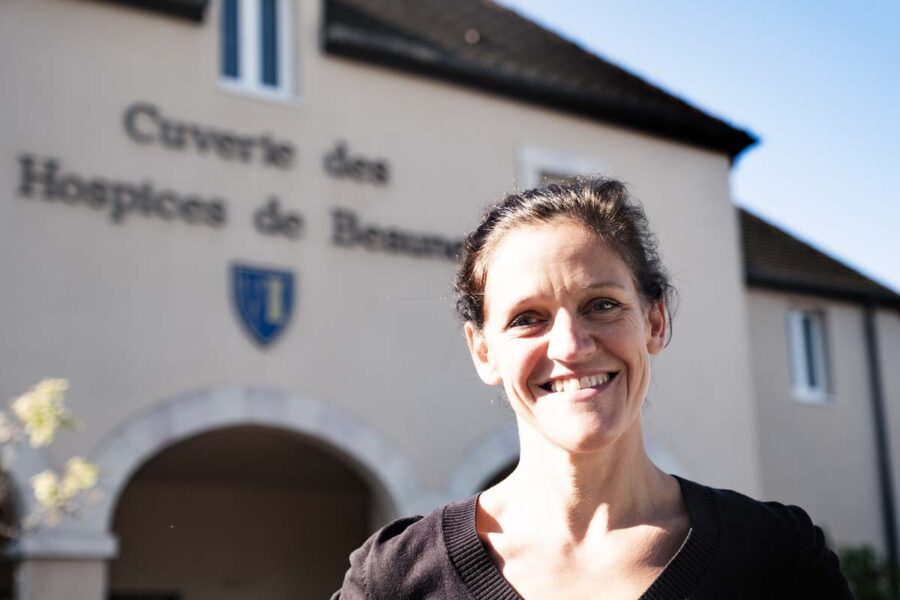 Interview by Albert Bichot: Ludivine Griveau presents the 2021 vintage from the start to the harvest
Good mordning Ludivine. One week after the start of the harvest, I have a simple question to ask: how are you doing?
Thank you! I'm very fine. We're almost finished with harvest. We'll be finished tomorrow. So everything is OK.

We'll come back on this very special vintage, which started like today under a bright sun… but …
The vintage started with a sort of heatwave at the end of March. To me it's a very important point to mention, because at this stage all the vegetation started, all bud breaks, not only in the vineyards but everywhere. After that we got these 3 days of frost. 3 difficult nights, not only at minus 1 or minus 3, but much cooler than that, at minus 7 or 8. Like a black winter frost. It was really difficult because we lost a lot of our Chardonnay that had started first. And then we expected our vegetation and our Pinot Noir to start again and it took one month almost. It was playing with our nerves, really. After that, nothing happened in the vineyards for one month. Eventually after that period, it all started again, even intensively. We had a rather cool and rainy spring and beginning of summer. A sort of normal time in August and a woderful September, which is really important in Burgundy, like we used to have before.

If we come back on this hard season through summer, with a lot of humidity, strong fungus pressure…How do you cope with that?
The particularity of this year is that we had both mildiew and oidium. These 2 fungus are usually separated. Either you have a vintage with one, or with the other. This year we had the two of them! It was hard ot organise the treatments. We are not organic certified but we work like we are. It meant for us going to the vineyards at least once a week, sometimes more because after a rainy day one has to go back as the treatments are only contact products. It was a really intense and tricky moment.

What about the end of the cycle? We had this very beneficial wind from mid August, which dried out everything. And then the question of maturity, the sanitary state of the grapes.
Yes, the balance between the sanitary stage of the crop, the weather, the sanitary pressure as well…all this was part of the deal to manage to get to the right decision to decide of harvest start. Basically we had a nice time for flowering, so we knew we had some fruits. The challenge was to do everything to keep them until harvest. It was a real compromise between the weather, the maturity itself and the sanitary conditions in the vineyards. Crossing these 3 elements, we decided to start on the 17th of September.

What about key parameters like acidity, sugar levels…?
When we taste the juices, both in red and white, they have a lot of flavours and that's a good point. We have nice levels of acidity. I can say Burgundian-typical levels of acidity! Sugar levels are rather very good, with alcohol equivalents of 12.1 to 12.5. That's a good suprise because we could have expected less than that. This means that ripeness did occur, and we were right in chosing our harvest dates.

It smells quite good in the winery, which is great…yet on the other hand one of the bad points is the total yield, with probably one of the lowest ever at the Hospices de Beaune estate
Yes I think it is the lowest vintage ever at the Hospices and even that I have known so far. That's why we give a lot of care to the grapes. You've seen the sorting tables…

Yes, that's one thing that surprised me, how careful the team is, the sorting tables going very slowly, with a kind of haute couture approach to each grape.
Yes to me this could be one of the secret points to manage to get a nice winemaking this year. The other one could be that the winemaker, the oenologist will have to make very technical decisions. It has been a technical vintage since the beginning and it will carry on till the end. It's still a bit early to say as the reds are still in cold maceration and the whites just beginning to ferment but that's the kind of things I can expect.

The Hospices auction is on November 21st, less than 2 months from now. One thing I 'd like to discuss is this auction within the auction, the Charity barrel and the special cause that will be supported: women, a cause very dear to your heart. Tell me a bit more!
The Hospices de Beaune decided to focus on women this year. There will be probably several charities supported, we don't know exactly know. But the current situation of women in the world is really something we care about. So women will be under the spotlight, as a kind of tribute to Guigone de Salins, the co-founder of the Hospices.

Thank you very much Ludivine
Thank you Jean-David !
Image gallery: harvest day at the Hospices de Beaune estate on 24th of September 2021
How to buy at the Hospices de Beaune wine auction with the support of #1 buyer Albert Bichot
Since 2009, thanks to our dedicated website www.hospices-beaune.com, a real "revolution" in the Hospices auction, Albert Bichot allows wine lovers and professionnals from all over the world to easily buy the sought-after Hospices wines, from 1 bottle to 1 barrel. The links below will give you all necessary information to join the Hospices revolution with us!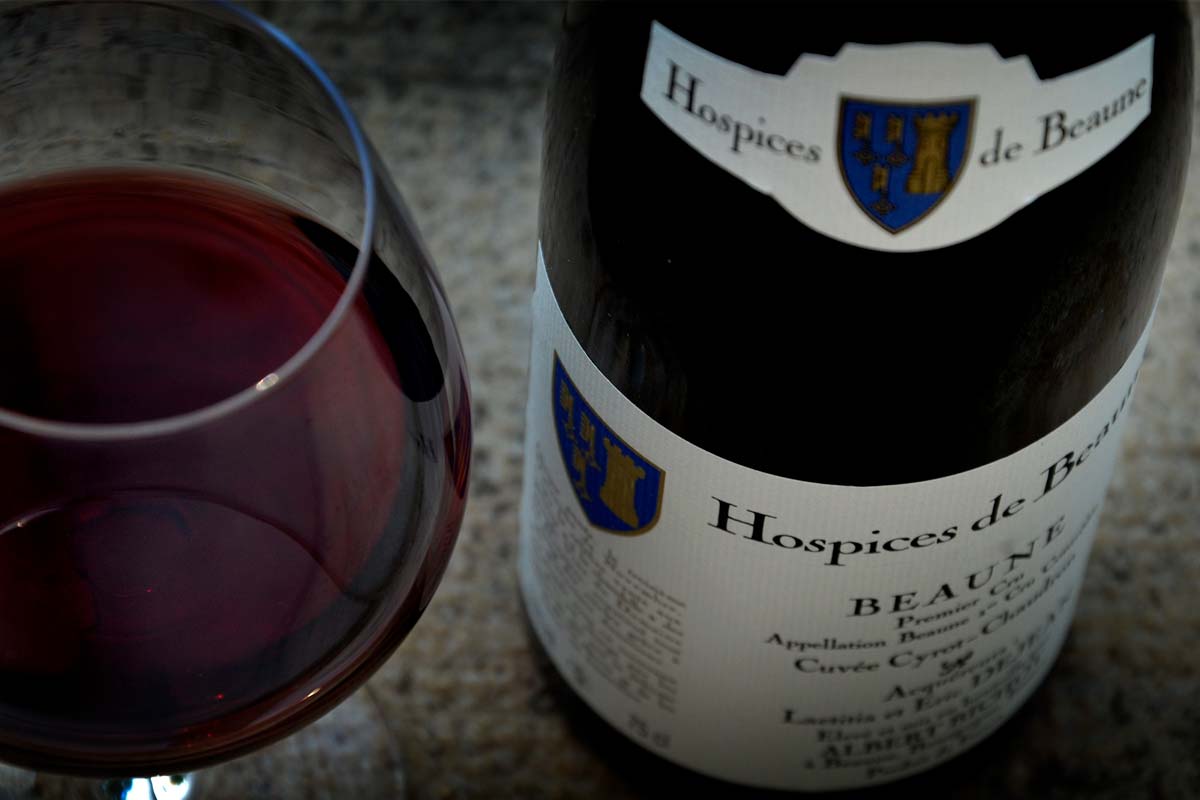 Buy from just 1 bottle at the Hospices de Beaune auction
5 WINES SELECTED BY ALBERT BICHOT.
EN PRIMEUR PURCHASE
Hospices de Beaune 2021 auction: timeline
September 2023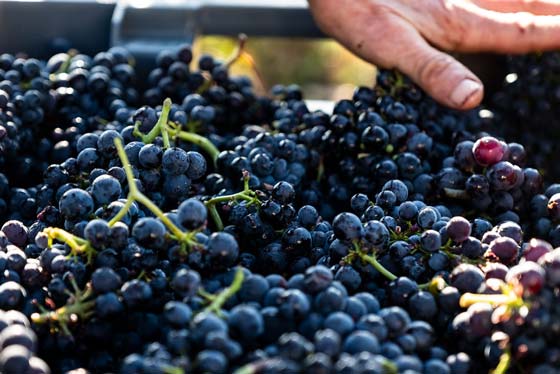 Harvest and vinifications at the Hospices de Beaune estate
Mid October 2023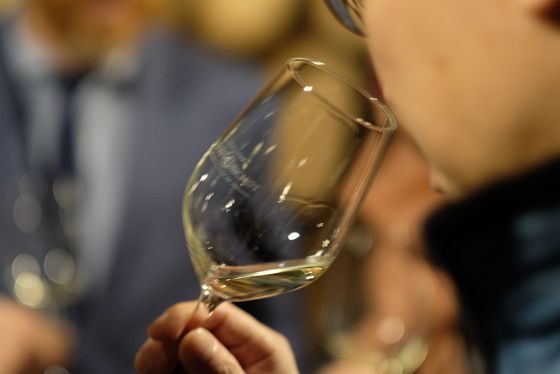 Exclusive selection of the 5 wines proposed for collective online purchase
End October 2023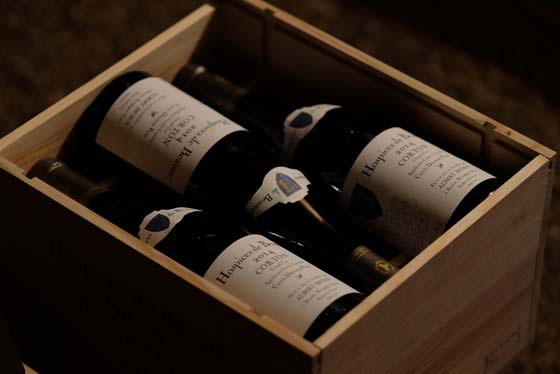 Online store opens. Orders by 1, 3 or multiples of 6 bottles. Deposit 80% of total price
19th Nov. 2023 : AUCTION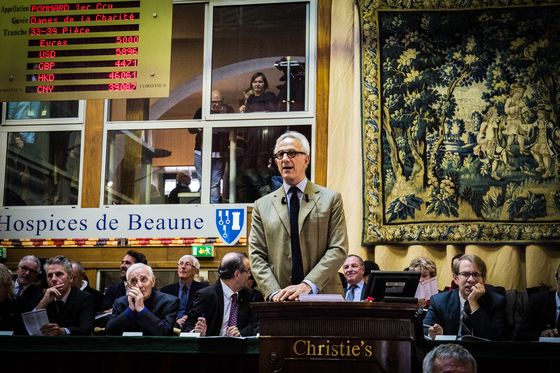 Auction day! Live them in Beaune or online on our social networks
Just after auction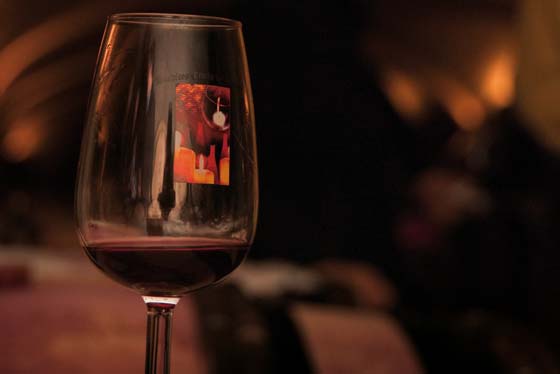 Final prices post auction are communicated to the buyers
December 2023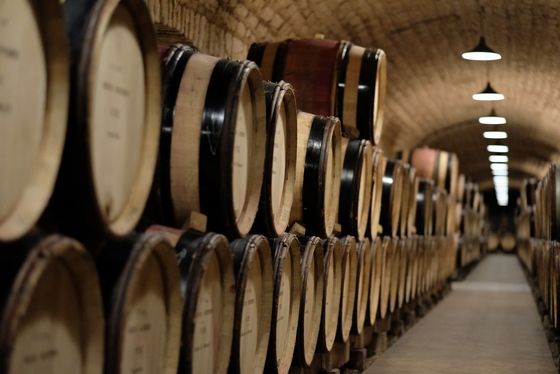 Ageing starts in our Beaune cellars for 12 to 18 months
Year 2024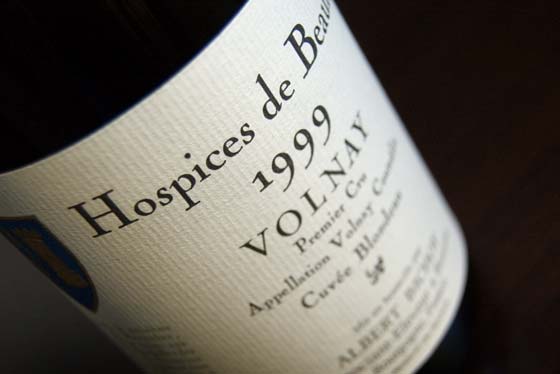 Ageing continues. Buyers receive a few exclusive offers from Albert Bichot.
January 2025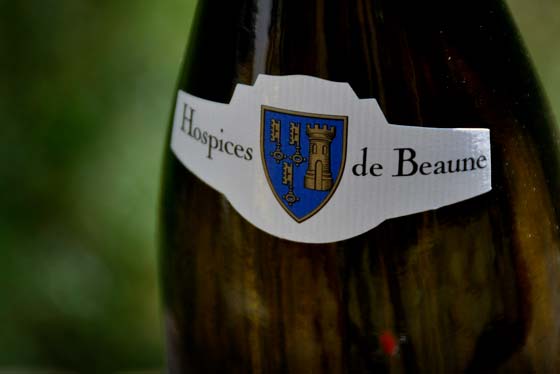 Customers pay the rest of the order + shipping and optional custom labels
Autumn 2025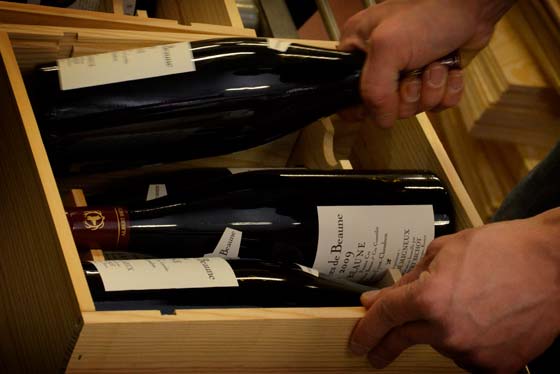 Wines are shipped or can be collected in Beaune.
Hospices de Beaune : testimonials from Albert Bichot customers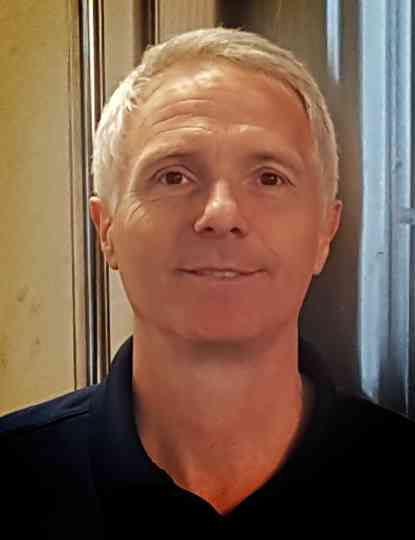 "

In 2011, I acquired some fine Hospices de Beaune wines via Albert Bichot for the first time. I like to open these bottles on important family occasions. The advice and service are very well organised by Albert Bichot.
Patrick M., Froideconche, France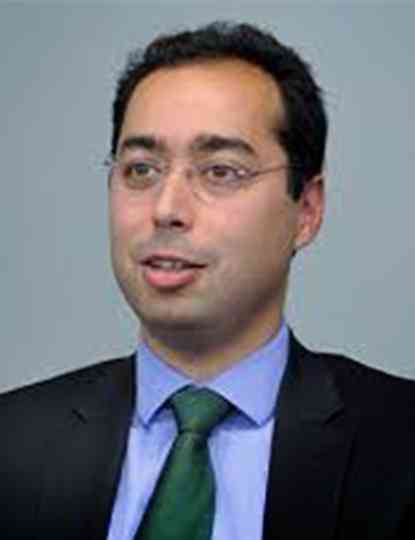 "

My friends and I have been buying bottles of wine at the auction via the www.hospices-beaune.com website for several years. They have a practical system that gives you access to the Hospices auction's wines without having to acquire an entire barrel, allowing you to discover several different wines. The advice and selection are spot-on, enabling you to get your hands on these very fine Burgundy wines, delivered to your door with your name as purchaser featuring on the labels!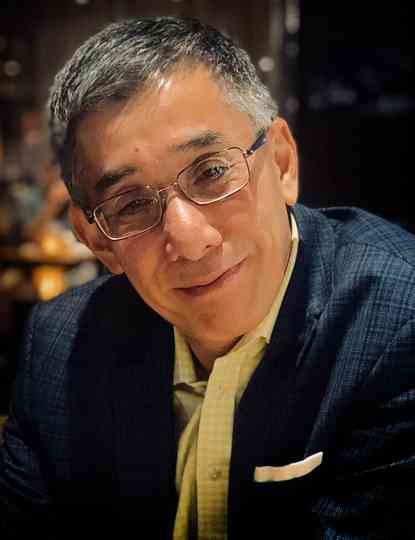 "

To me, what sets Hospices-Beaune.com by Albert Bichot apart is not only the amazing opportunity to buy just a few cases of fine wine at the Hospices auction, but also their wide range of Burgundies and the outstanding service provided by the sales and logistics team.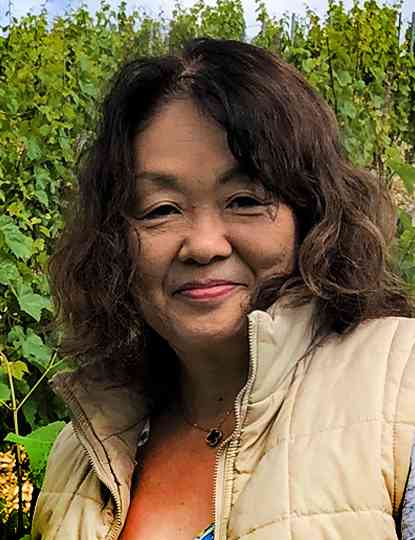 "

I have been buying Hospices de Beaune wines and old vintages with the support of Albert Bichot and www.hospices-Beaune.com since 2018. The Hospices wines are famous in Japan but very hard to find. So I'm really glad this website exists and very pleased with the customer support.