We at Albert Bichot decided a few years ago to present some of the Hospices de Beaune wines that we select, bid on and age at some top-level wine competitions, ie distinguished by their reputation and undisputable objectivity. This is a way to evaluate our day to day care and patient work in our cellars, the utmost passion with which we age the Hospices de Beaune or Hospices de Nuits-Saint-Georges wines after a tremendous work is done in the vineyards and during vinification by their respective winemakers Ludivine Griveau and Jean-Marc Moron.
We are extremely proud to present the latest awards won at the International Wine Challenge competition
Clos de la Roche, cuvée Cyrot Chaudron 2019 : Red Trophy (best red wine in the world) at the International Wine Challenge. Also winner of a Platinum Medal at the Decanter World Wine Awards.
Winning so many awards for this outstanding Grand Cru is the sure proof of a wine that is absolutely extra-ordinary, a sublime expression of pure limestone terroir on a brilliant 2019 vintage.
Beautiful colour with elegant berry fruits, blackcurrant, raspberry and a gentle sprinkle of spice. Elegant with supple tannins with a mineral core surrounded by generous ripe dark fruit. Lovely white pepper on the finish.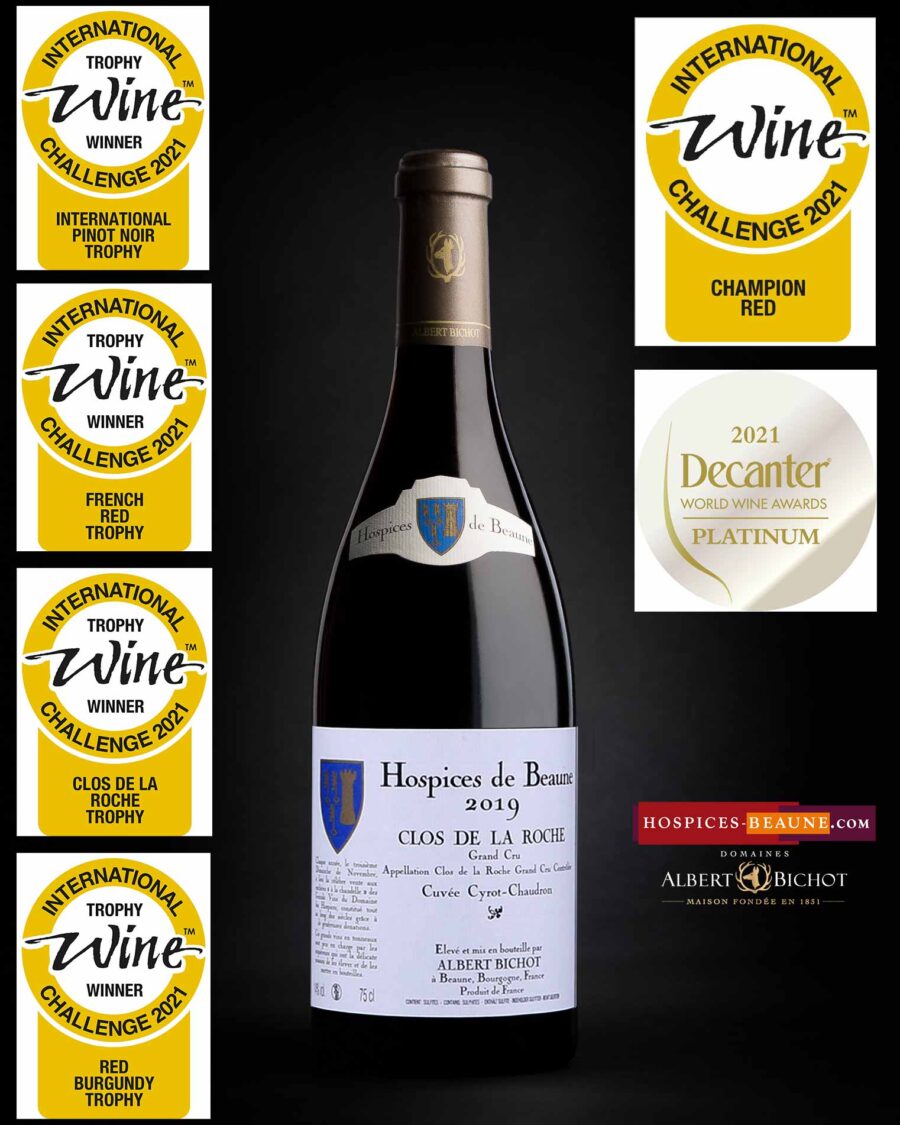 Meursault 1er Cru Les Genevrières, cuvée Philippe le Bon : Gold and Meursault Trophy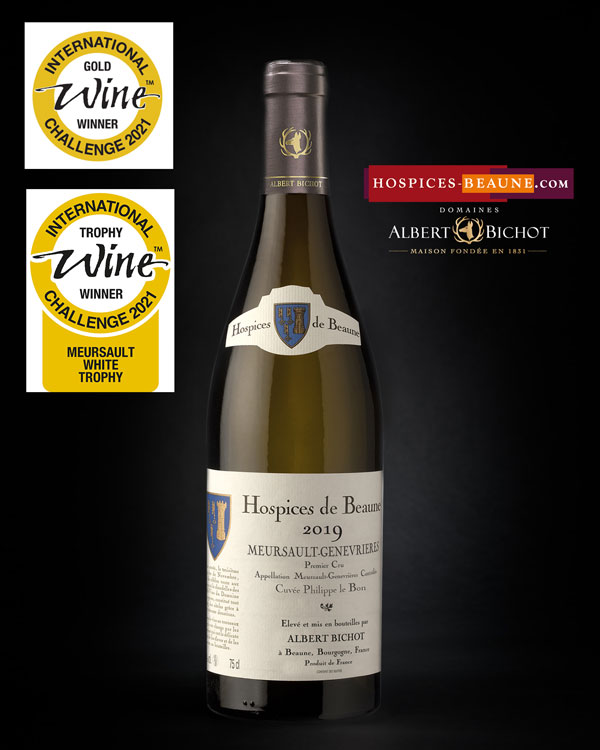 Classic Meursault – rich and plush with layers of stone fruit and greengage. Nose is spicy, redolent of sappy vanilla oak. In the mouth the wine has huge structure, lovely texture, bags of quince. Masses of potential – world class!
Vintage 2019 at the Hospices de Beaune: a video with Ludivine Griveau, winemaker
Maison Albert Bichot wins 7 gold medals and 10 Trophies for its own Burgundy wines
On top of the fantastic results for our Hospices de Beaune wines, we are extremely happy with the results for our own Domaine Albert Bichot wines:
Corton-Charlemagne Grand Cru Domaine du Pavillon 2019 : 96/100 – GOLD MEDAL
Corton Charlemagne Trophy, White Burgundy Trophy, French White Trophy, International Chardonnay Trophy
Pale white gold colour. Magnificent nose of coconut cream, melon, honey, lime and white blossom. Palate has almost eye watering concentration. Long, firm, mineral finish, . A superb and serious Grand Cru!
Pommard 1er Cru Les Rugiens Domaine du Pavillon 2019 : 96/100 – GOLD MEDAL
Pommard Trophy
Ripe densely concentrated dark plum and strawberry with a silky texture. Freshness and purity. The oak is excellently integrated and balanced.
Beaune 1er Cru Clos des Mouches Domaine du Pavillon 2019 – 95/100 – GOLD MEDAL
Complex nose of peach and cashew nuts. Creamy with fresh long palate. A really fine white Burgundy.
Vosne-Romanée 1er Cru Les Malconsorts – 95/100 – GOLD MEDAL
Beautifully perfumed. Crushed raspberry, crunchy cranberry along with red morellos and red currants. Creamy spice with soft and supple palate. Long and persistent in the mouth with plush ripe tannins. Precisely balanced and joyous to drink now.
Chablis Grand Cru Les Clos 2019 – 95/100 – GOLD MEDAL
Beautiful steely lime peel on the nose, youthful and elegant. Rich and concentrated palate. Lovely lime with acidity. A beautiful wine.
Château-Gris Nuits-Saint-Georges 1er Cru 2019 : 91/100 – SILVER MEDAL
Youthful, lifted, blackberry aromas. Excellent purity of kirsch – secented fruit. Well judged oak. Long, satisfying.
Château-Gris Nuits-Saint-Georges Les Terrasses 2019 – 93/100 – SILVER MEDAL
Buttery, vanilla pod palate. Rich white fruit. Complex wine but fine balance between richness and acidity.
Chablis Grand Cru Les Preuses Domaine Long-Depaquit 2019 – BRONZE MEDAL
Quite steely and rich, mineral character. Rich oak but integrated. Needs time.
Chablis Premier Cru Les Vaucopains Domaine Long-Depaquit 2019 –BRONZE MEDAL
Lightly scented, floral, good fruit and balance. Textbook young Chablis.
Chablis 1er Cru Les Montmains Domaine Long-Depaquit 2019 – BRONZE MEDAL
Floral, citrus, good intensity of flavour, typical Chablis lift and freshness.
How to buy at the Hospices de Beaune wine auction with Albert Bichot ?
www.hospices-beaune.com by Albert Bichot is our dedicated website. You can register below to buy with us from just 1 bottle.
September 2023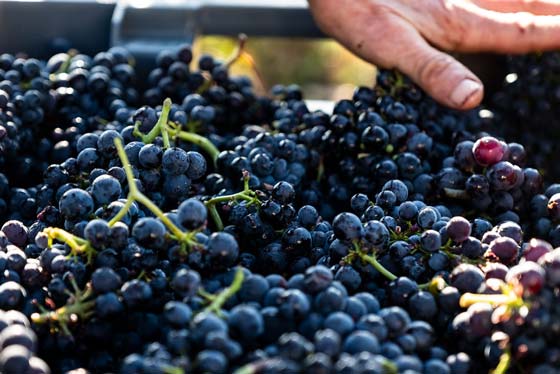 Harvest and vinifications at the Hospices de Beaune estate
Mid October 2023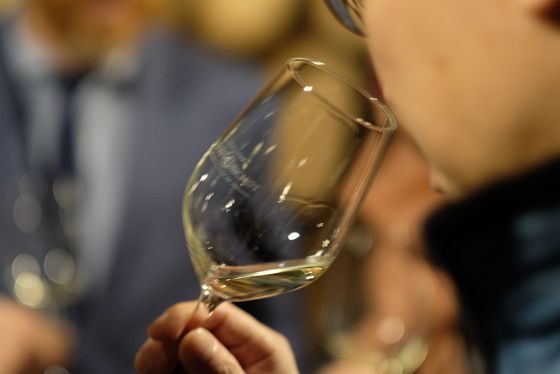 Exclusive selection of the 5 wines proposed for collective online purchase
End October 2023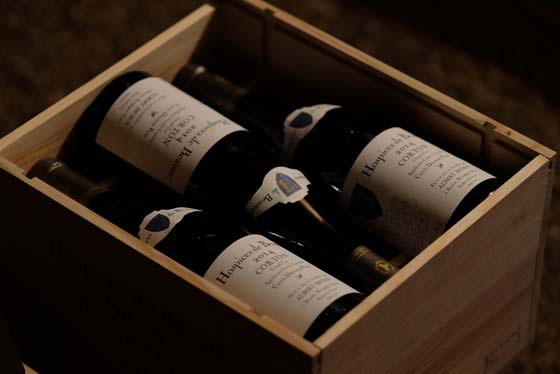 Online store opens. Orders by 1, 3 or multiples of 6 bottles. Deposit 80% of total price
19th Nov. 2023 : AUCTION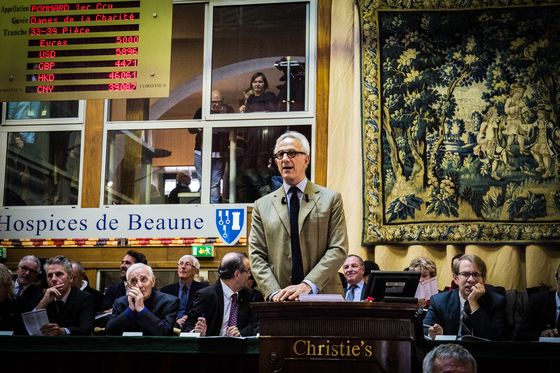 Auction day! Live them in Beaune or online on our social networks
Just after auction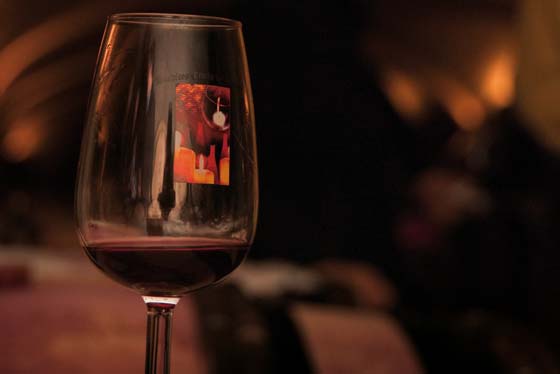 Final prices post auction are communicated to the buyers
December 2023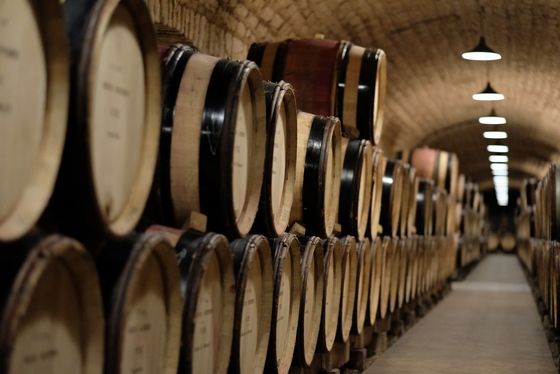 Ageing starts in our Beaune cellars for 12 to 18 months
Year 2024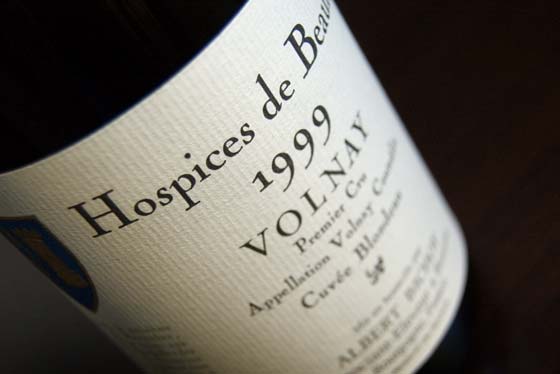 Ageing continues. Buyers receive a few exclusive offers from Albert Bichot.
January 2025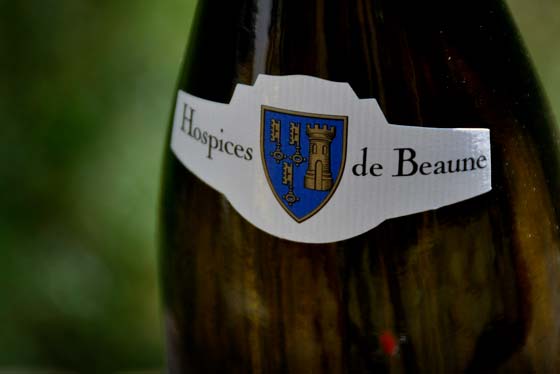 Customers pay the rest of the order + shipping and optional custom labels
Autumn 2025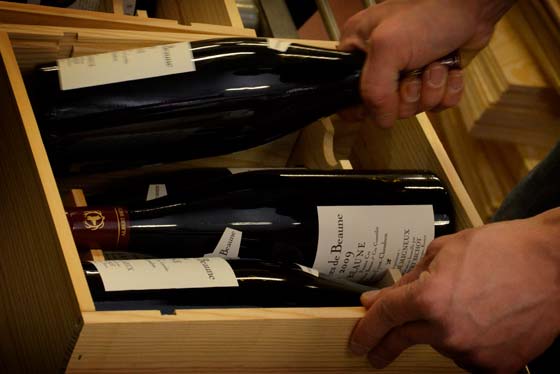 Wines are shipped or can be collected in Beaune.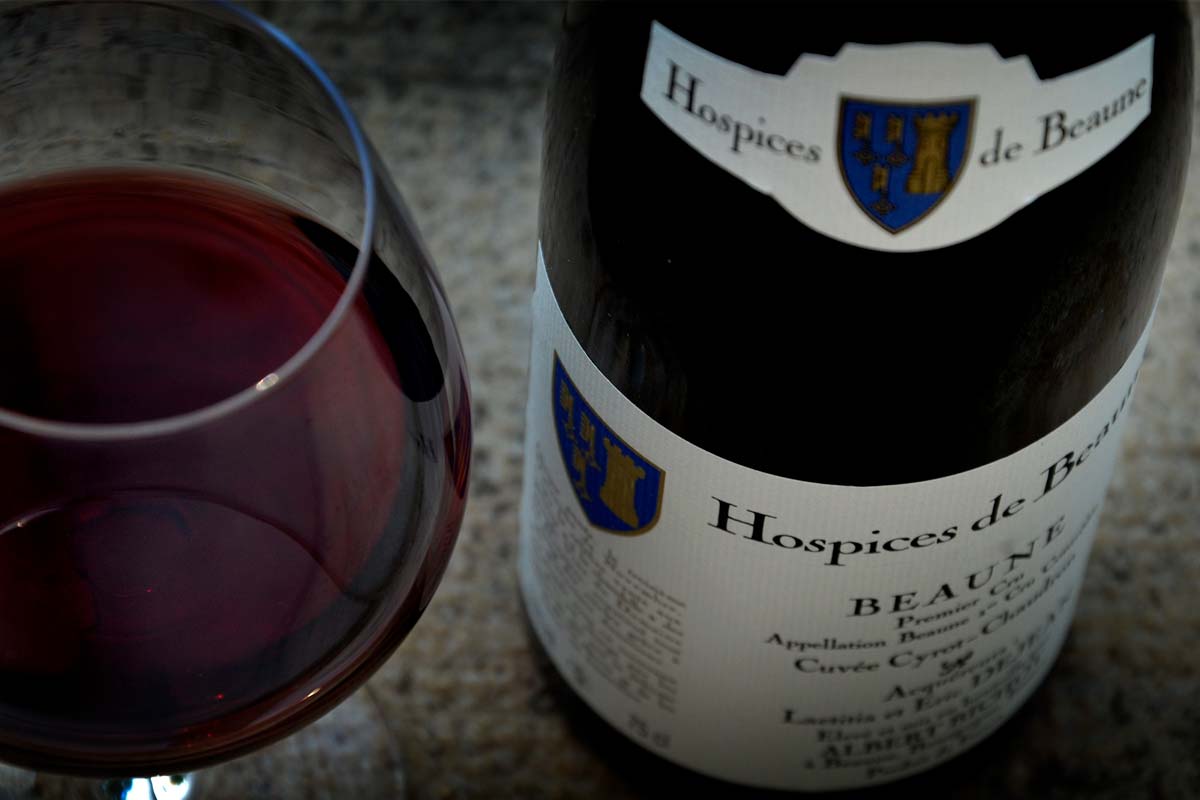 Buy from just 1 bottle at the Hospices de Beaune auction
5 WINES SELECTED BY ALBERT BICHOT.
EN PRIMEUR PURCHASE