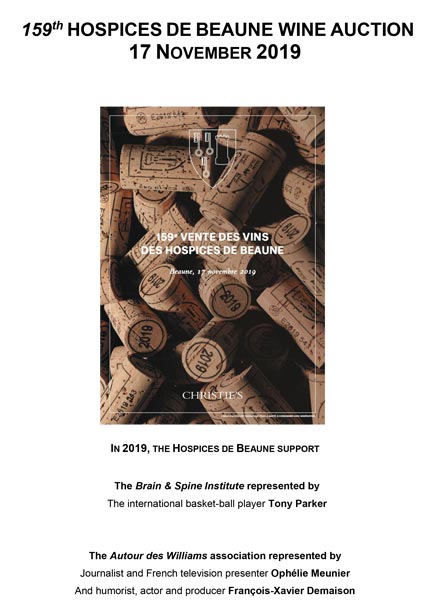 For the 159th Hospices de Beaune auction, the Hospices de Beaune have selected 2 charities : the Brain & Spine Institute represented by the international basket-ball player Tony Parker and Autour des Williams association represented by Journalist and French television presenter Ophélie Meunier and humorist, actor and producer François-Xavier Demaison
Brain & Spine Institute (ICM – Institut du Cerveau et de la Moelle Epinière) sponsored by Tony Parker, international basket-ball player

The Institut du Cerveau et de la Moelle épinière – ICM (Brain & Spine Institute) – is an international brain and spinal cord research center whose innovative concept and structure make it the only institute of its kind in the world. The ICM brings patients, doctors and researchers together with the aim of rapidly develop treatments for disorders of the nervous system and enable patients to benefit from them as quickly as possible.  https://icm-institute.org/
A charity personally sponsored by Albéric Bichot and his wife Constance
L'Institut du Cerveau et de la Moelle épinière has been sponsored by Albéric Bichot, President of the Burgundy wine-house Albert Bichot and leading buyer of the Hospices de Beaune wine auction for twenty years. Dr. Saillant who manage ICM since 2010, was working closely with a member of the family who passed away in 2016 following a brain injury. Moved by this tragic event, Dr. Saillant has been attentive and compassionate towards the family who naturally decided to support the research made by the ICM. 
After several meetings and exchanges on the values brought by this auction, Dr. Saillant, sensitive to the charity inscribed in the history of the Hospices de Beaune since its foundation by Nicolas Rolin and Guigone de Salins in 1443 agrees to present the candidacy of the ICM for the 2019 edition.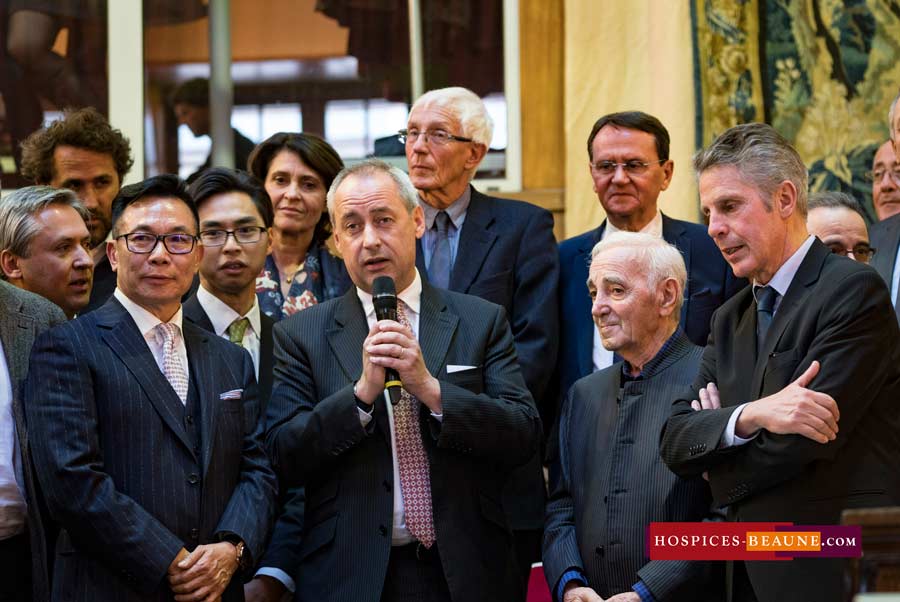 « We had at heart with my wife Constance, to accompany the work directed by Dr. Saillant, exceptional man and great scientist and to pay tribute to a member of our family who worked for several years at the institut du Cerveau et de la Moelle épinière. We hope that the biddings for the Pièce des Présidents will contribute to the success and international reputation of this Institute, unique in the world » Albéric Bichot.
Albert Bichot is also the number one buyer of the Piece des Presidents. Read more
Association Autour des Williams with the support of Ophélie Meunier, journalist and TV presenter and François-Xavier Demaison, actor, humorist and producer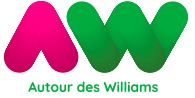 This French association created 15 years ago and is bringing together families of children with Williams and Beuren syndrome. It is a disease of rare genetic origin that occurs in all populations and affects both girls and boys. 
Williams and Beuren syndrome is genetically based and is due to the loss of 28 genes on one of the two chromosomes 7. This genetic disease is named after the New Zealand cardiologist Dr Williams, who first identified it in 1961 and the German pediatrician Beuren who described this association of symptoms in 1962. This disease combines a heart defect, an intellectual disability and characteristic "elven" facial features. There currently is no cure for Williams syndrome. 
The birth 15 years ago of the association Autour des Williams came naturally in response to the lack of precise and structured information about the syndrome and to fill a great void that parents face when they learn about the diagnosis.  http://www.autourdeswilliams.org/