2019: a typically Burgundian vintage, of very high level at the Domaine des Hospices de Nuits-Saint-Georges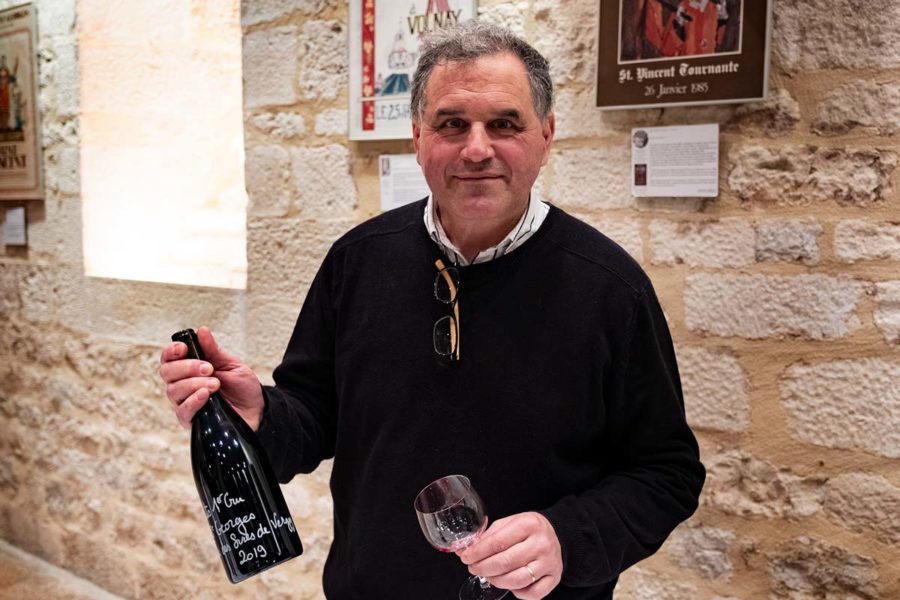 Jean-Marc Moron is the Domaine des Hospices de Nuits-Saint-Georges winemaker. He is really enthusiast about the 2019 vintage he crafted, despite some climatic events. He explains
The year 2019 has once again been an intense vintage on a climate point of view, confirming the global warming trend, without any sever impact on our vineyard however.

Winter was once again too mild, despite a lack of heavy rainfalls. Spring took some time to arrive. When it did, mid April, we feared some frosts until early May but no significative trouble was observed on the Côte de Nuits. Weather remained uncertain until mid June, with an alternance of mildness and freshness and regular rain much needed by the soils. This unstable weather will make the flowering period longer than ususal, over 3 weeks, which will impact the yields significantly in some areas (south of Nuits-Saint-Georges mainly).

Summer arrived suddenly with a first heatwave at the end of June, boosting the vines after some positive rains just earlier. July was under a beautiful summer sky, but the lack of water started to show in some plots at mid slope. A second heatwave occurred at the end of July, lasting one week. The low reserves of water combined with high temperatures led to some spectacular and localised vegetative stress. Fortunately early August is less warm with a bit of rain, starting the veraison stage, slowly and non really homogeneously until this stage was completed at the end of August.

The last 2 weeks of maturation before harvest will be quiet and beautiful, with a bit of extra warmth between the 12th and 16th of September impacting again the yields, especially around Gevrey.

Harvest started under a bright sun on the 18th of September and finished on the 24th at noon. Average yields on the estate are 30 hl/ha with a lot of variations amongst our plots. Vinification went smoothly, despite sugar levels higher than previous years. No chaptalisation or acidification, few punching down the cap and also shorter maceration (15 to 20 days)

All in all, despite several weather changes and some excessive warmth, Pinot Noir once again showed its amazing capacity to adapt, which shines through also on the style of wines we produced. Whilst we expected some unusual solar wines, finally all our wines are very Burgundian this vintage: bright red colors, a great aromatic complexity led by red fruits without overmature aromas, a surprising tension that lingers on the elegance.

These well-balanced wines already indicate that 2019 will be a reference year.
Buy at the Hospices de Nuits-Saint-Georges auction with major buyer Albert Bichot
Albert Bichot allows you to buy from 1 bottle to 1 full barrel (288 bottles after ageing). Please register below to receive an email when our wines are ready for purchase on our online store.
This experience is the same as what we propose for the the Hospices de Beaune auction. Read more.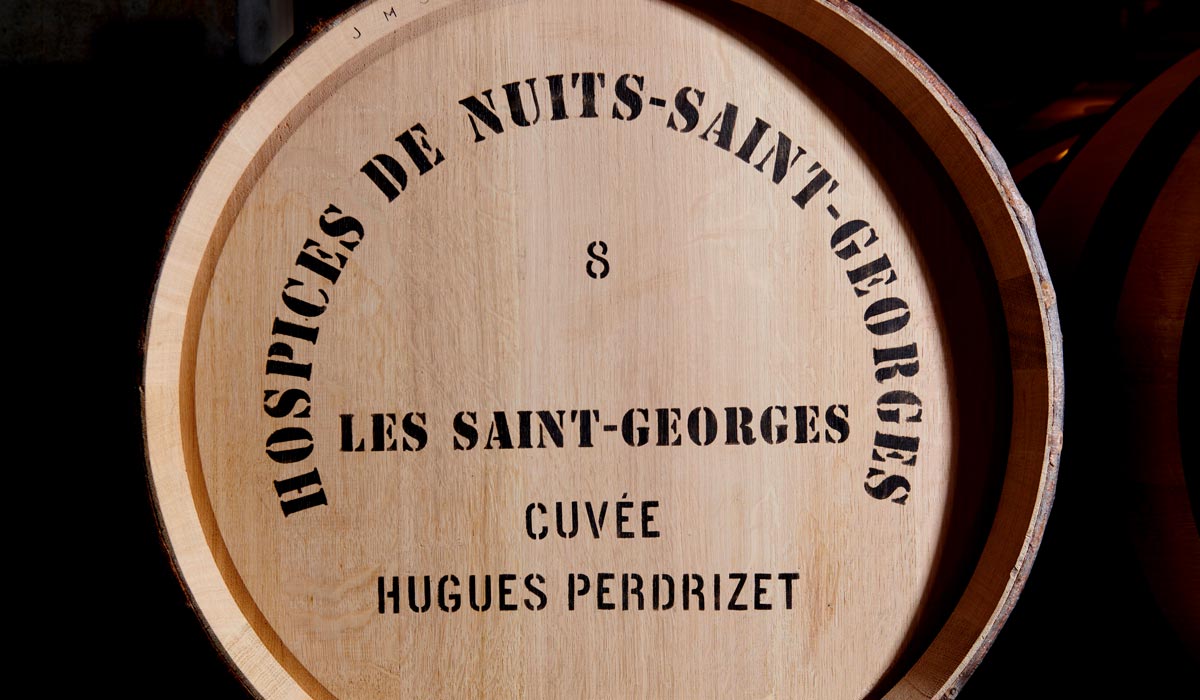 Buy a barrel (288 bottles) at the Hospices
de Nuits-Saint-Georges auction
UNFORGETTABLE EXPERIENCE
16 WINES FROM CÔTE DE NUITS
BESPOKE SERVICE