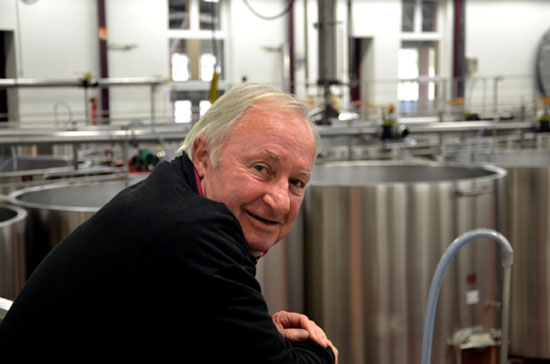 2014 at the Hospices de Beaune estate : the year of the great terroirs and their fine wines: elegance and breeding
The grands crus of Montrachet, Corton and the Côte de Nuits were spared by the hailstorm between Meursault and Beaune on 28th June. Overall production is of course affected by these losses in certain villages of the Côte de Beaune but, for the wines from these prestigious terroirs, both Pinot Noir and Chardonnay varieties are models of fine Burgundy wines.
The white wines harvested mid-September in ideal weather conditions are high class, with precision and great freshness. The beginning of their ageing seems promising for their future. The red grands crus are of a very good level, with lovely bright colour, fine tannins, creamy harmony and balance, length and complexity in their elegance. The premiers crus, less revealing in terms of their keeping potential, are just as elegant and noble.
This 2014 vintage, despite its chaotic weather, is going to show itself to be of a very good quality level.