A new exceptional wine for sale at the 2022 auction: Nuits-Saint-Georges 1er Cru "Les Saint-Georges" Cuvée Hughes Perdrizet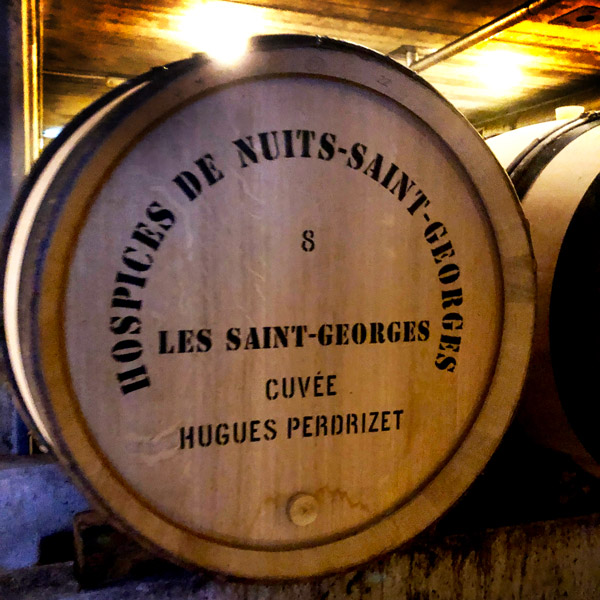 This is the second time winemaker Jean-Marc Moron crafts a very singular wine but vintage 2022 is the first time this cuvée is for sale within the general auction catalogue. This new cuvée Hughes Perdrizet is meant to be sold every year from now on.
This new wine bears the name of Hughes Perdrizet, the very first donator of vineyards to the Hospices (hospitale) several centuries ago.
This very peculiar wine is a work of art and craft: it comes from a selection of 400 vines that winemaker Jean-Marc Moron made himself in the old vines of "Les Saint-Georges" plot, the best climat in the Hospices de Nuits's portfolio. Each vine was chosen and marked in advance, prior to harvest, for its potential to produce a small selection of the very best bunches of Pinot Noir at harvest time. Then it was harvested (hand picked of course!) by a small team, ahead of the rest of the other wines in the plot, and vinified separately in a small tank.
Our tasting notes: a very complex nose of rather red fruits with extreme aromatic finesse. The mouth follows suit with utter delicacy yet a very deep density. The inner energy of this wines is the sign of a very "vertical" wine. There is a specicif soul in this wine, beyond the the complexity of the terroir (and what terroir!). A really outstanding wine, showing the beautiful and excellent work of Jean-Marc Moron who looks – and finds – the best that this terroir can offer.
No doubt this new cuvée Hughes Perdrizet will be a major focus and success at the Hospices de Nuits-Saint-Geroges auction on the 12th of march 2023!
How to buy at the Hospices de Nuits-Saint-Georges auction with Albert Bichot ? From 1 bottle to 1 barrel, we're at your side for a memorable experience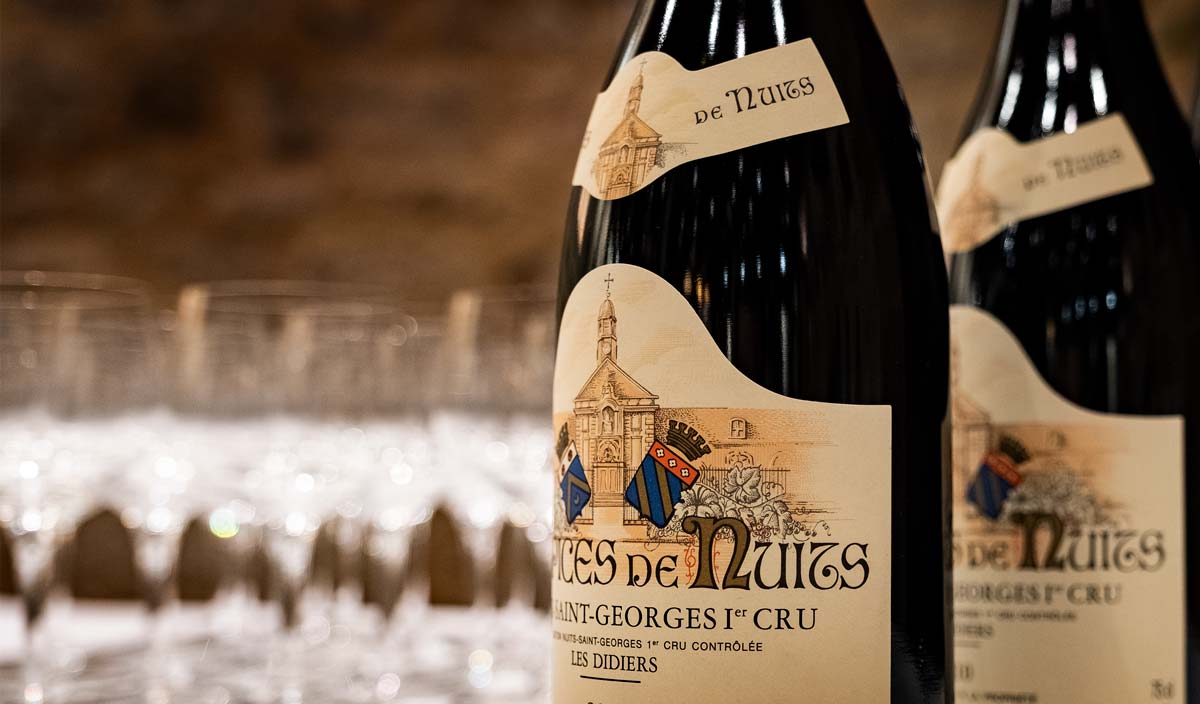 Buy at the Hospices de Nuits-Saint-Georges auction
from just 1 bottle
2 WINES SELECTED BY ALBERT BICHOT
OPTIONAL CUSTOM LABEL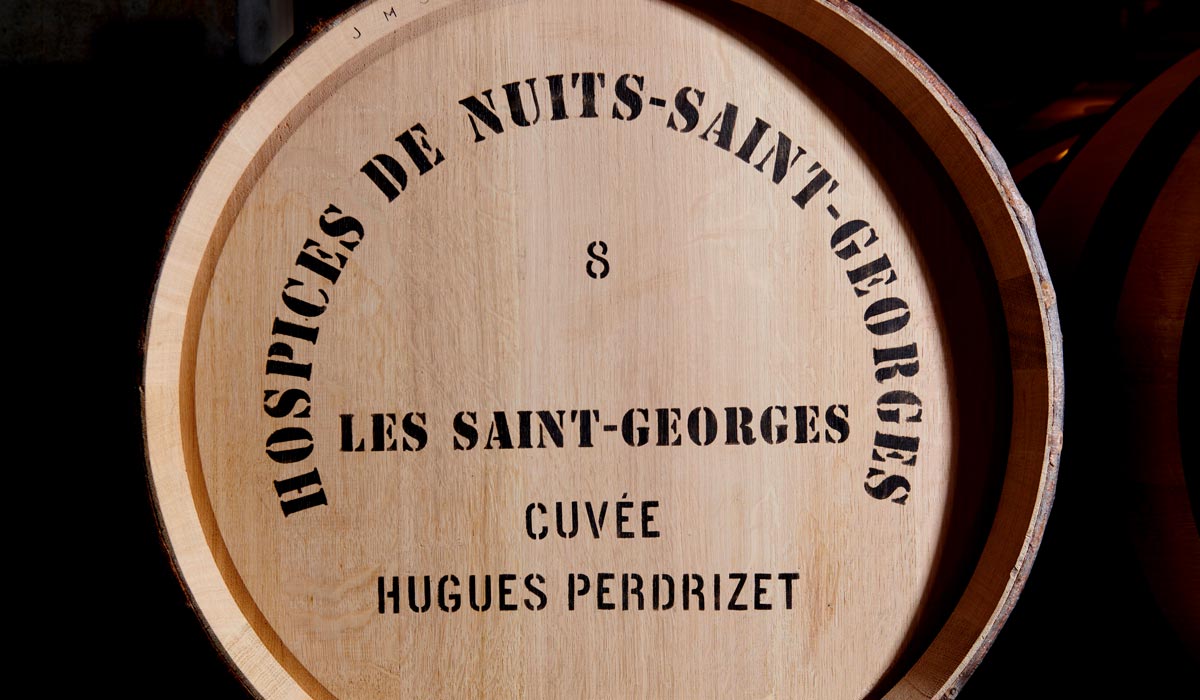 Buy a barrel (288 bottles) at the Hospices
de Nuits-Saint-Georges auction
UNFORGETTABLE EXPERIENCE
16 WINES FROM CÔTE DE NUITS
BESPOKE SERVICE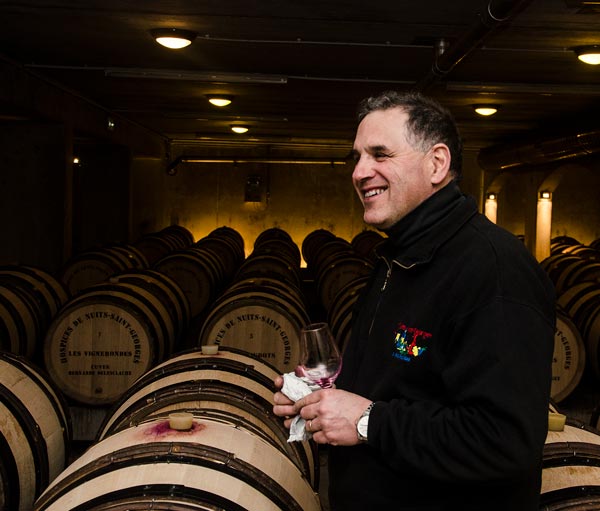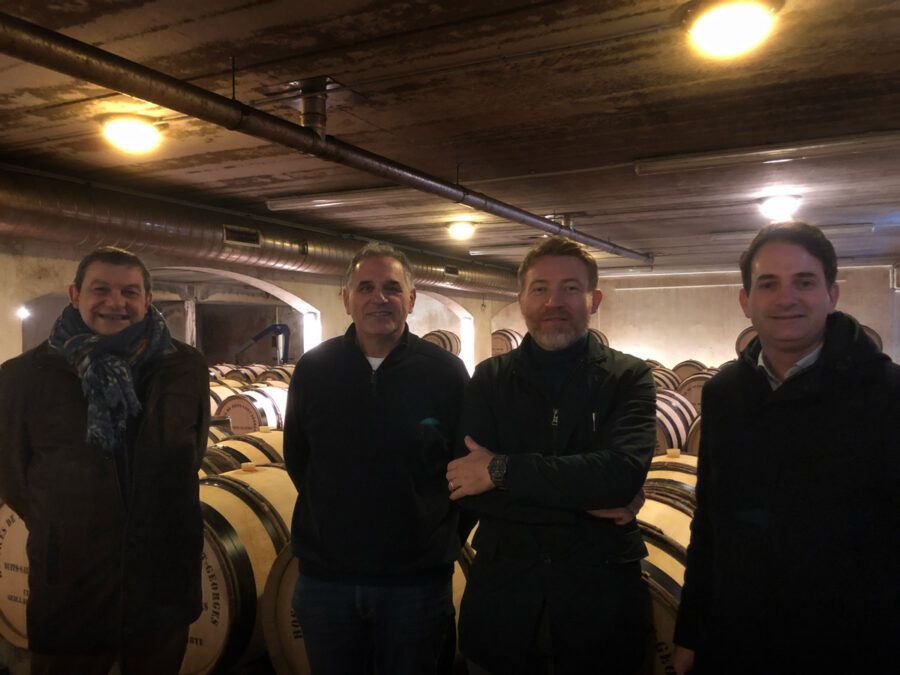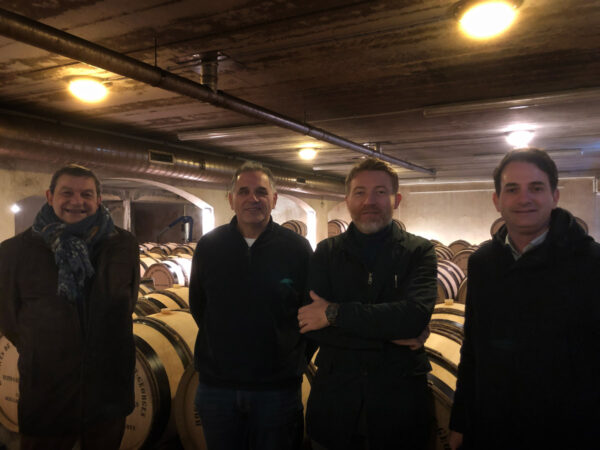 Hospices de Nuits-Saint-Georges wines: 16 cuvées
Nuits-Saint-Georges 1er Cru LES MURGERS Cuvée Guyard de Changey
Nuits-Saint-Georges 1er Cru LES CORVEES PAGETS Cuvée St Laurent
Nuits-Saint-Georges LES MALADIERES LES BRULEES Cuvée Grangier
Nuits-Saint-Georges 1er Cru LES PORETS Cuvée Antide Midan
Nuits-Saint-Georges 1er Cru LES BOUDOTS Cuvée Mesny de Boisseaux
Nuits-Saint-Georges 1er Cru LES DIDIERS Cuvée Fagon
Nuits-Saint-Georges 1er Cru LES VIGNERONDES Cuvée Bernarde Delesclache
Nuits-Saint-Georges 1er Cru LES RUES DE CHAUX Cuvée Camille Rodier
Nuits-Saint-Georges LES LAVIERES – LES BAS DE COMBE Cuvée Guillaume Labye
Nuits-Saint-Georges 1er Cru LES SAINT GEORGES – LES SIRES DE VERGY Cuvée Georges Faiveley
Nuits-Saint-Georges 1er Cru LES SAINT GEORGES Cuvée Hughes Perdrizet
Gevrey Chambertin LES CHAMPS CHENYS Cuvée Irène Noblet
Nuits-Saint-Georges 1er Cru LES TERRES BLANCHES Cuvée Pierre de Pême
Nuits-Saint-Georges 1er Cru LES DIDIERS Cuvée Cabet
Nuits-Saint-Georges LES SAINT JULIEN – LES PLATEAUX Cuvée Claude Poyen
Nuits-Saint-Georges 1er Cru LES SAINT GEORGES Cuvée des Sires de Vergy
Nuits-Saint-Georges 1er Cru LES DIDIERS Cuvée Jacques Duret
Nuits-Saint-Georges LES FLEURIERES – LES PLANTES AU BARON Cuvée des Sœurs Hospitalières
Nuits-Saint-Georges 1er Cru LES TERRES BLANCHES Cuvée St Bernard de Citeaux